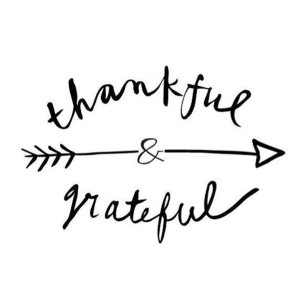 O K L A H O M A, where the wind comes sweeping down the plains…
As you may, or may not know, I grew up in the great state of Oklahoma (aka Oklahome). I moved to California after graduating from college in 2009 and only returned home for random visits, but never a holiday.
I have always had jobs that required me to work the holidays, which didn't allow time for travel home. So, after five years and a flexible job, I decided to fly home for a holiday. Thanksgiving.
I flew into Tulsa on Sunday and enjoyed a whole week in Oklahoma with family. I began my trip with my mother and enjoyed a few days at her new house with her puppies. We did our Thanksgiving grocery shopping, had some champagne, and had an awesome Taco Tuesday. It was off to a great start!
My father also had us over for a good ole fish fry at his house. He enjoys fishing big time – so we had plenty to go around! Uncles, Aunts, and cousins came over to celebrate the holidays while I was in town for the night.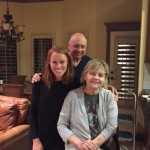 I also traveled to OKC to spend time with my grandparents for a couple days. I am so grateful to have the time and create new memories with them.
After a couple years passed without being able to fly home for the holidays, I began participating in a yearly Turkey Trot. I have since participated in a turkey trot in San Diego, Maryland, Massachusetts, and now Oklahoma. Definitely not on purpose, but kind of fun that it's been a different city each time.
So, to continue the tradition, Mike and I woke up early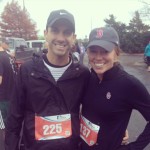 Thanksgiving morning and ran the Oklahoma City Turkey Trot on Lake Hefner. The weather called for freezing showers, but it was about 60 degrees with sprinkles. Not bad at all! We were done fairly quickly and loaded up my sisters car and began our drive back to Eastern Oklahoma to Lake Eufaula.
My mom had reserved this cabin for our family, which was an awesome experience. The cabin has so much to offer: pool table, hot tub, fire pit, an outdoor lounge, and so much more. And although it wasn't as disconnected from the world as you might think (there is wifi); it was a very relaxing weekend.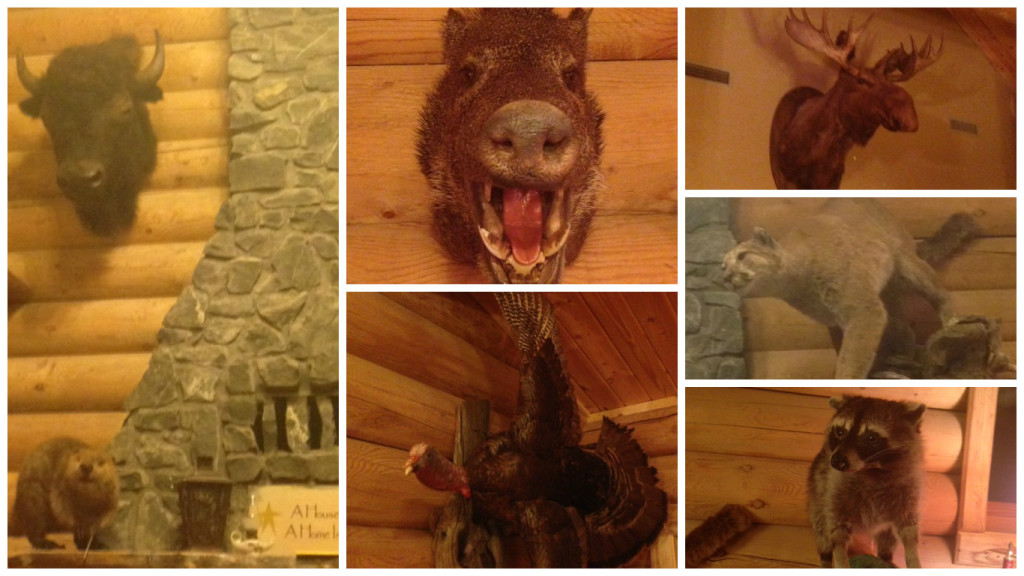 When we arrived at the cabin, we immediately began cooking our feast and catching up with everyone. The conversation, wine, and food began to pour – as well as the rain outside. (womp, womp)
We were there from Thursday through Sunday with nothing to do except enjoy the company. We cooked, played some pool, chatted, took naps, and watched some football.
Our last night in the cabin was eventful, due to the Bedlam game (Oklahoma vs. Oklahoma State) and other big rivalry games. It was a great ending to the holiday weekend.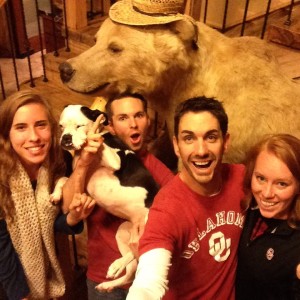 I am forever grateful to spend time with family, whether it be during the holidays or any other time throughout the year. As the years pass, I miss them more and more, so I cherish every moment with them.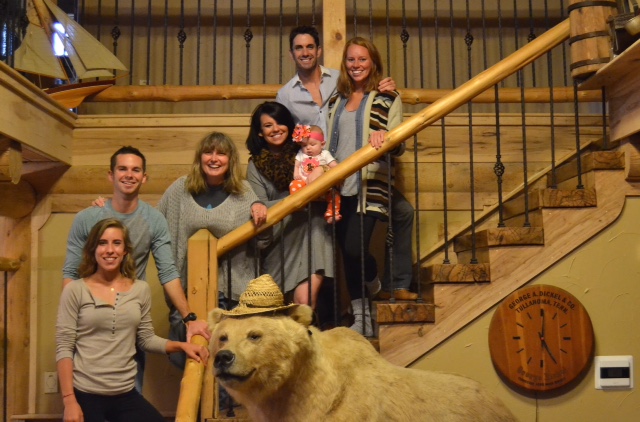 Hope you all had an awesome holiday week/weekend. If you have any Thanksgiving traditions, I would love to hear about them below!