I like to make stuff. There, I said it. Pheww.. that wasn't as hard as I thought.
During the World Domination Summit, I learned that I didn't need to create a fancy title to what I enjoy doing. To put it simple: I make stuff. Here is another project that I was able to create with twine.
This is the first Twine Letter I attempted. This was also for a birthday gift for a friend… probably should have attempted this before creating as a gift.
Here is my twine letter DIY:
What's needed:
Wooden Letter
Twine
Gorilla Glue
Newspaper
Paint brush
Accessories (optional)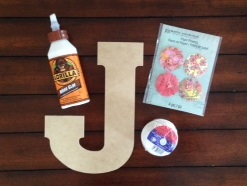 Time:
1-2 hours to create
24 hours to dry
Directions:
Lay down newspaper and pour a small amount of glue on the paper. I use a paint brush to apply the glue because it won't take much nor be goopy. Begin by gluing down the twine by starting on one end of the letter. Wrap and glue the twine to the bottle about 5-7 times before applying more glue. The glue tends to dry pretty quickly. Continue doing the previous directions until you finish the letter. When completed, allow letter to dry overnight.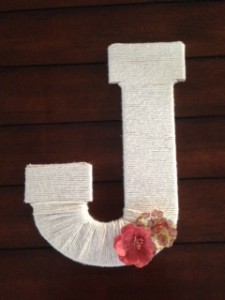 Note: Glue will dry clear.
EXTRA: Other options to this Twine letter are adding fake flowers or cute letters – you can apply decorations by using gorilla glue as well.