We left our Tuscany villa around 10 am to drive up to Florence. We were dropped off at the train station and said our farewells before departing. We had about an hour to spare, so we walked around Florence to find a quick expresso and pastry and hung out in the square, basking in the sun before heading on our way.
Our train ride took about three hours until we had to switch trains at La Spezia Central Station and then it was only an additional 15 minutes to our final destination, Monterosso al Mare. We walked into the village and found our Airbnb (much easier this time). We threw down our bags, started exploring, and grabbed a bite that our host recommended, at San Martino.
The following day we planned to do the Cinque Terre hike. Cinque Terre stands for the five villages. Normally you hike to each town, however, we were only able to go as far Corniglia (from Monterosso) . The grounds between Corniglia to Riomaggiore were still under construction from land slides a few years prior. They are not expected to reopen for a couple years either. So we had the option to do the "easier" trail up to that point and then do the harder and longer trail or take the train to each destination. We opted for the easier hike (but it didn't seem easy!). Each village had their own charm that I fell in love with.
Overall, I am glad we did the hike on a Monday. From what I had read, the trail is definitely less crowded on weekdays. We also got an early start, which helped with the mid-day heat (even for October!). Our stop in Manarola was one of the best experiences. They have a cove area that a lot of people swim in. So, we changed into our swimmers and jumped in! The water was cold and extremely salty, but felt so good to cool down! The water was so clear and beautiful, it was hard not to stay in there all day!
After our final stop in Riomaggiore, we took the train back to Monterosso, cleaned up and had dinner with a view of the sunset.
The following day we did a short hike on the northern side of town, getting lost in the streets and exploring a part of the town we had not seen before. It was definitely more of the touristy side, but fun to see.
After a couple hours of walking around, we finally made it down to a portion of the beach to lay out and relax in the sun. This is what I had been looking forward to the majority of the day! Although the beach wasn't sandy, the sun felt good, and the water was still ice cold, just like the local beer we gave a try!
You get a bit bombarded with the people trying to sell you stuff, from a massage to sunglasses to beach blankets. But you get used to it. The evening was followed by the indecisiveness of choosing dinner. We usually like to go on recommendation, but unfortunately didn't have any. So we finally settled with one, and were happy with our decision.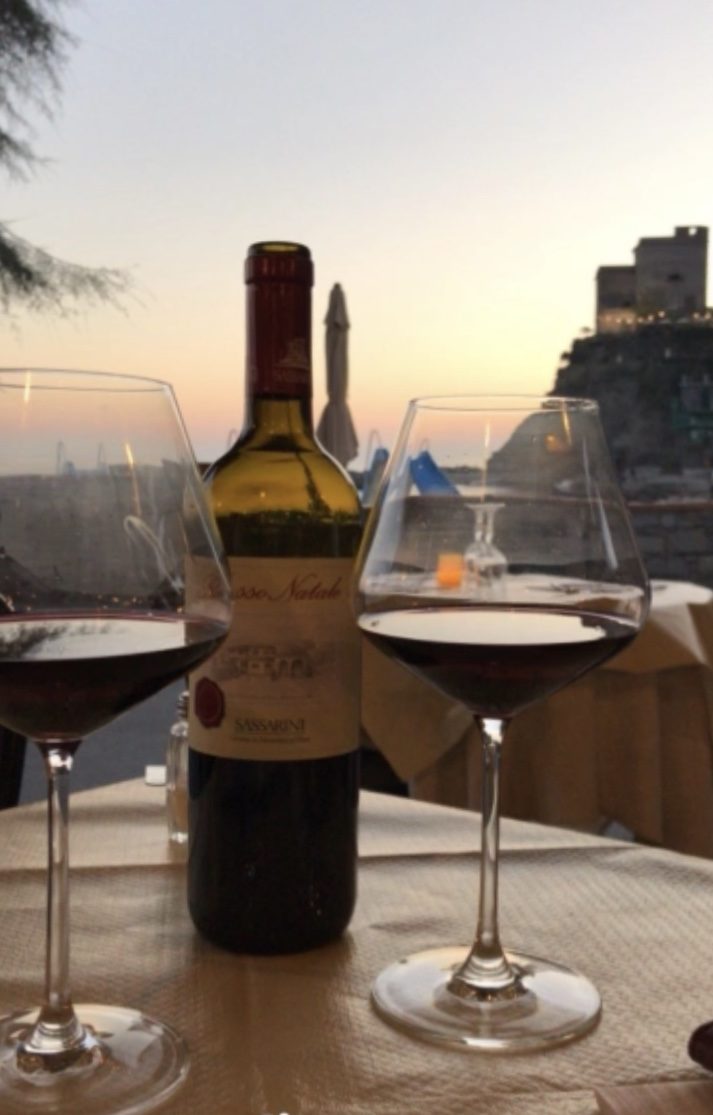 Our few days on the Cinque Terre coast flew by. I was a bit sad to leave, but we had so many adventures ahead!
Next up… Venice!