Amanda's Surprise "Dirty Thirty" Birthday Weekend.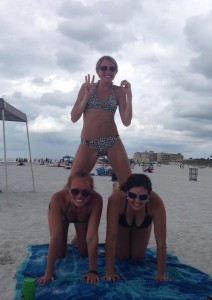 As an intro to this post, you might need a little background – Amanda is my Best Friend. I mean, that's all you really need to know, but to elaborate on how long we have been friends, we met each other when I was eight years old. 22 years later…
Amanda's spouse, Brian, sent out a request to a few of Amanda's friends in Spring 2015 to see if we would be able to fly out for a surprise birthday party for her dirty thirty. Not everyone could make it, but with the few that could commit, the party planning began.
The first idea was a cruise, however, with time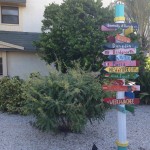 quickly going by, this didn't work. The backup plan: beach house. Ultimately, Brian chose the location, house, and dates, and the rest of us contributed our time.
There were many times that it was almost too much to keep it a secret. But ultimately, her expression was priceless and totally worth the wait.
The destination: Clearwater Beach, FL towards the end of August, which was considered their "off season". Not to mention Hurricane season. Nonetheless, we packed our bags and booked our flights for Tampa. (Thankfully Hurricane Erika never showed)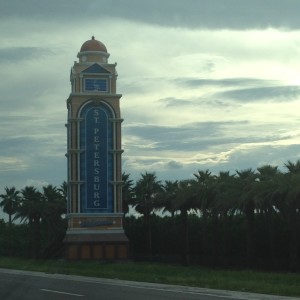 We flew in on a Thursday afternoon, with the surprise set for Friday. From Tampa to Clearwater, the drive was only about an hour. Another friend from elementary school, Jenna and her husband, had surprised her earlier that day. After that surprise, Amanda  knew more people were coming, she just didn't know who. And since I had just moved across country from the East Coast to the West Coast, she did not expect me at all.
So, when I knocked on the door, (peep hole blocked) I knew this was going to surprise her. You can see the surprise here. I was just as nervous to surprise her.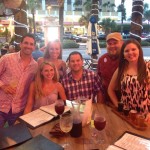 After catching up, we headed down to Clearwater Wine and Bistro. I made reservations with the owner Kim, whom we got to meet that night! Kim has owned this place for nine years and still loves being apart of the process. She was offering a wine tasting, which we of course participated in. There was also live music for entertainment while indulging in wine and tapas.
From there, we scouted the area and found Tommy's Tiki bar, on the sand. And then wondered over to another bar for some more live music.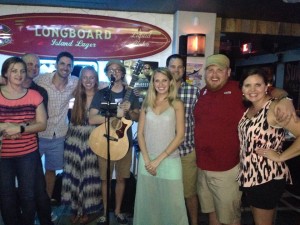 The whole weekend consisted of some great company at the beach, drinks, Frisbee, Tampa Rays baseball, some awesome pictures, and a few dance parties! It was so hard to leave, but was one of the best weekends!!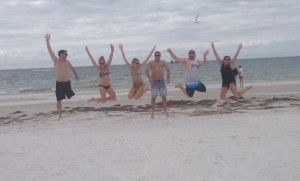 Cheers to my long time BFF! I hope thirty treats you well and provides you with so much love!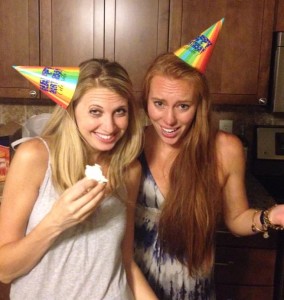 xo