Our first weekend in Colombia was already off to a great start. We began Saturday by adventuring off into downtown Medellín. Following our tourist expedition, that afternoon, we lined up a sporting event; to attend the local fútbol match of Independiente Medellín (aka DIM) vs. Junior F.C., a big rivalry match.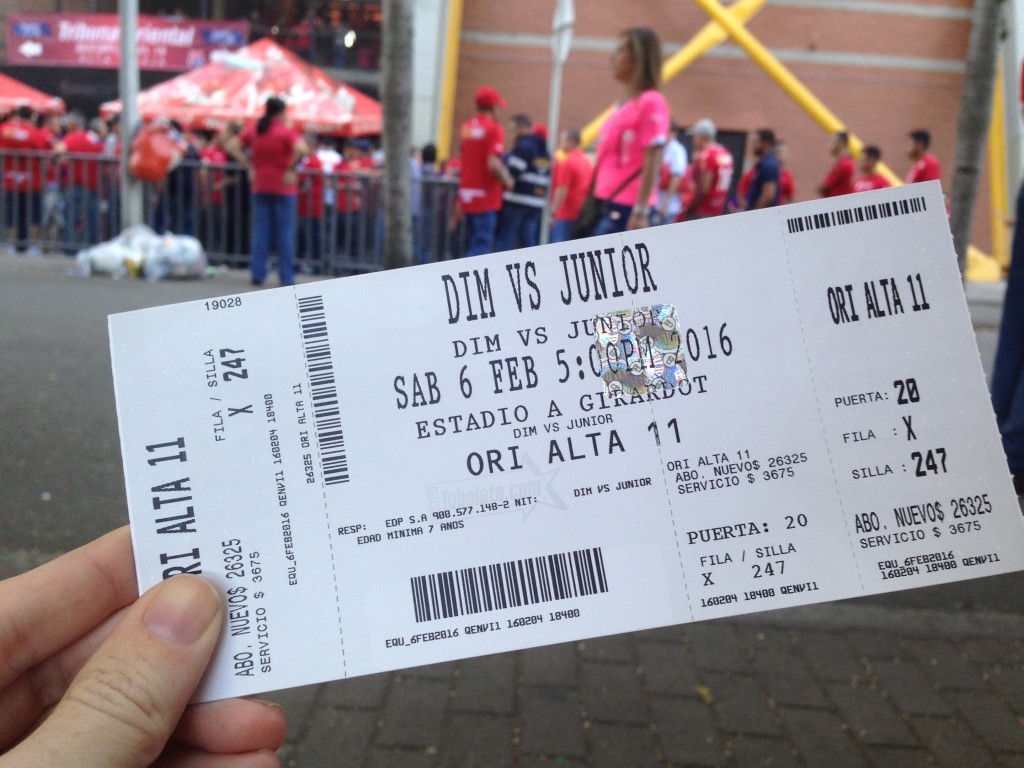 Our housemates were attending language school at Mission 20 and one of their teachers is a big Independiente Medellín fan and offered to take us to a game. We took the metro to the stadium and then walked around to find a spot to hang out until the game started.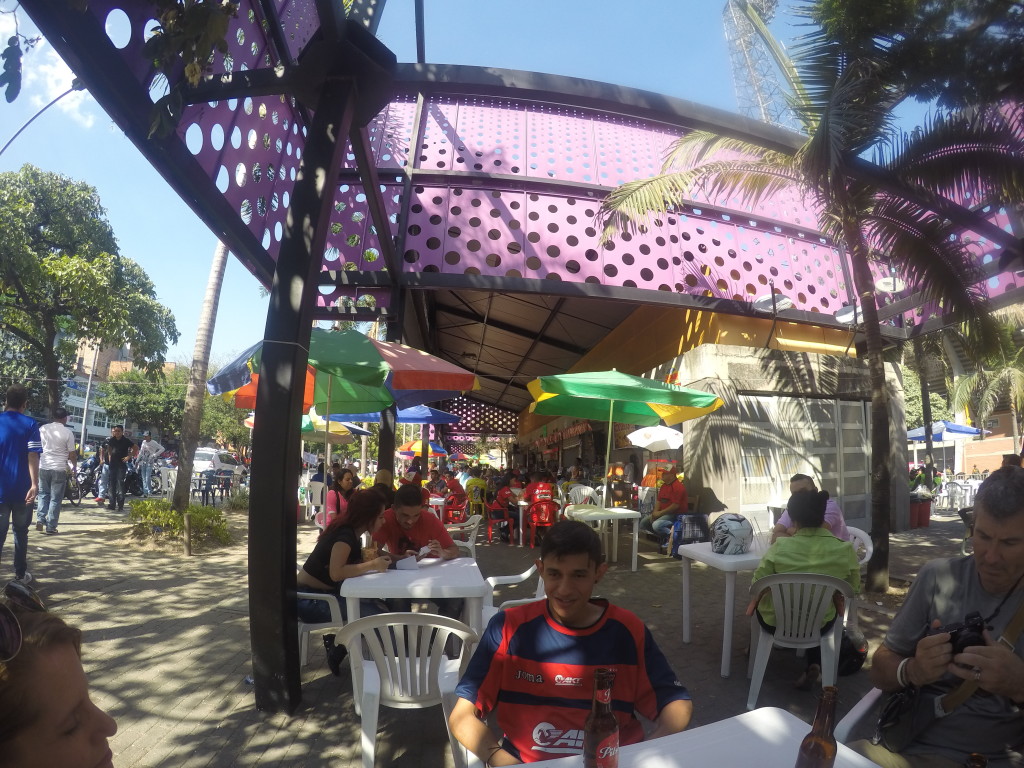 So, we had a few beers and people watched while the teacher, Daniel, attempted to teach us one of the songs:
Dale dale Medellín,
Hoy te venimos a alentar ,
Para ser campeón hoy hay que ganar…
Which translates to:
Come on Come On Medellin,
Today we come to encourage you,
To be champion you have to win today …
As the crowds began to accumulate, we learned that there are official fan groups from different areas of Medellín. Some gathered in the middle street partition to hold flags and chant. Then, the team bus came in and everyone gathered to watch it enter the stadium, although you couldn't view any players.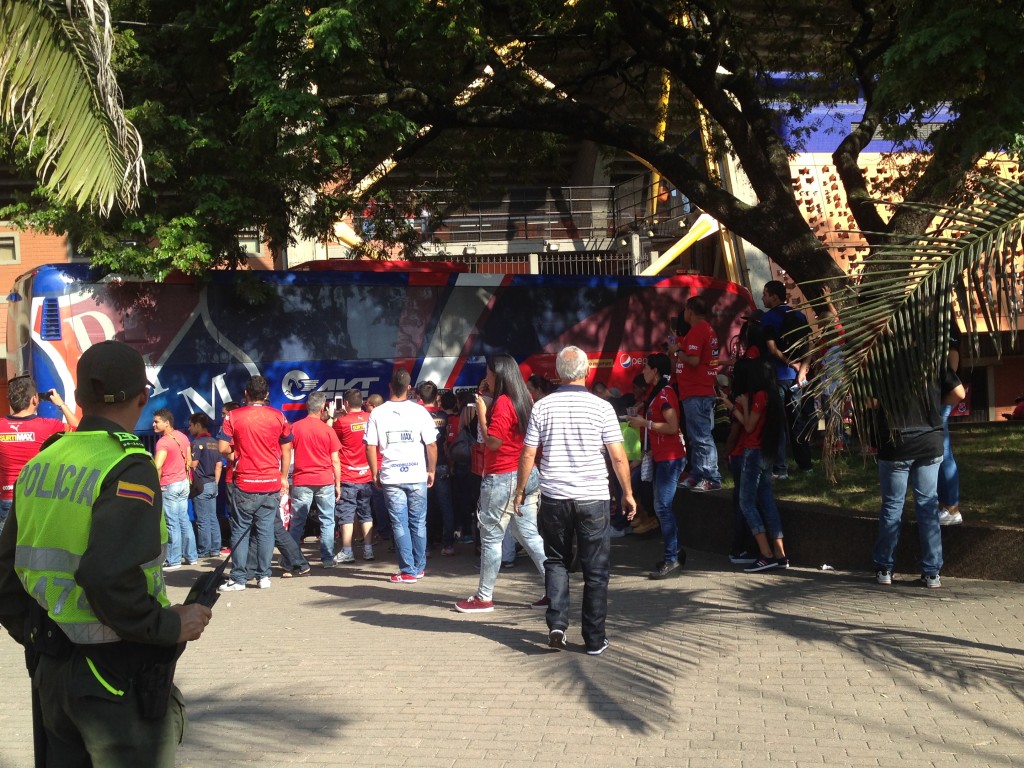 They also take their security very seriously…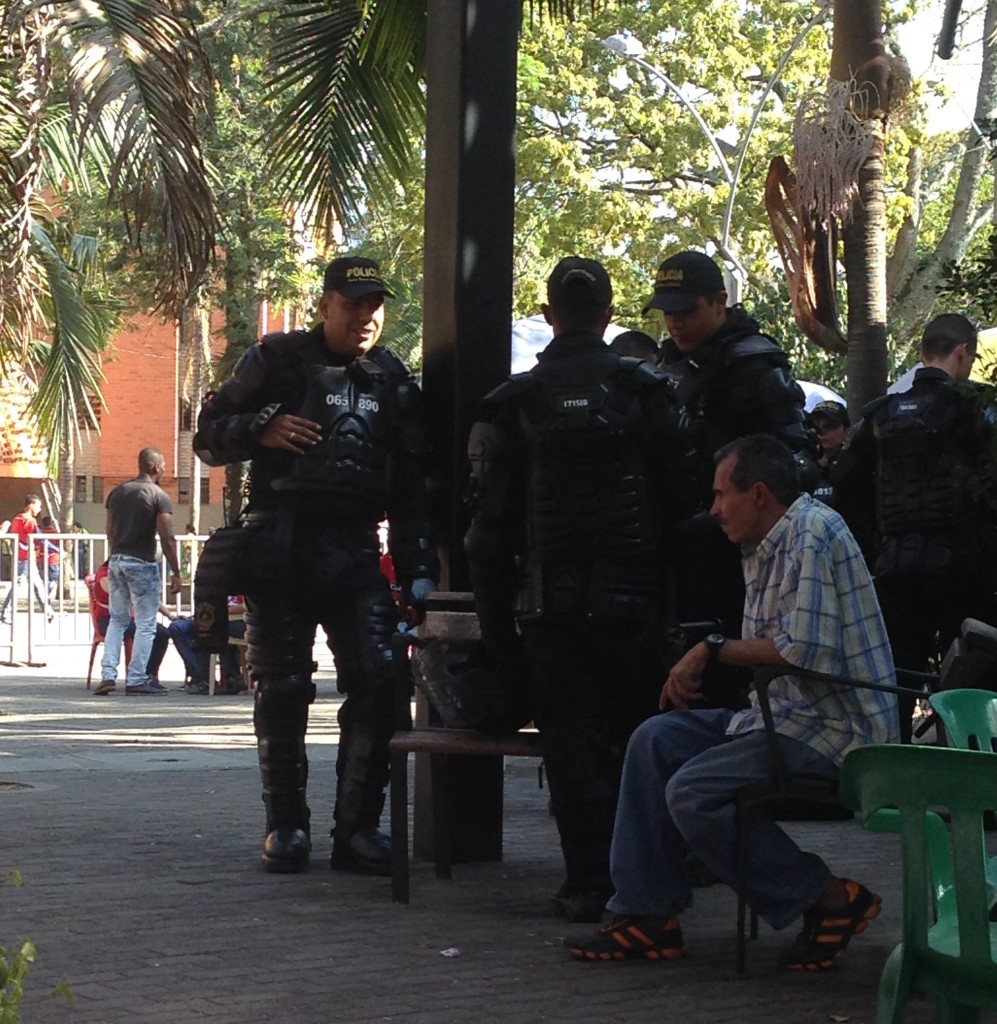 After a couple Aguila's, we scouted out shirts to buy for the game and then got in line to enter the first security checkpoint. Once we were in the first gate check, we grabbed another beer (since they don't allow alcohol in the stadium) before the lines began forming to enter the stadium.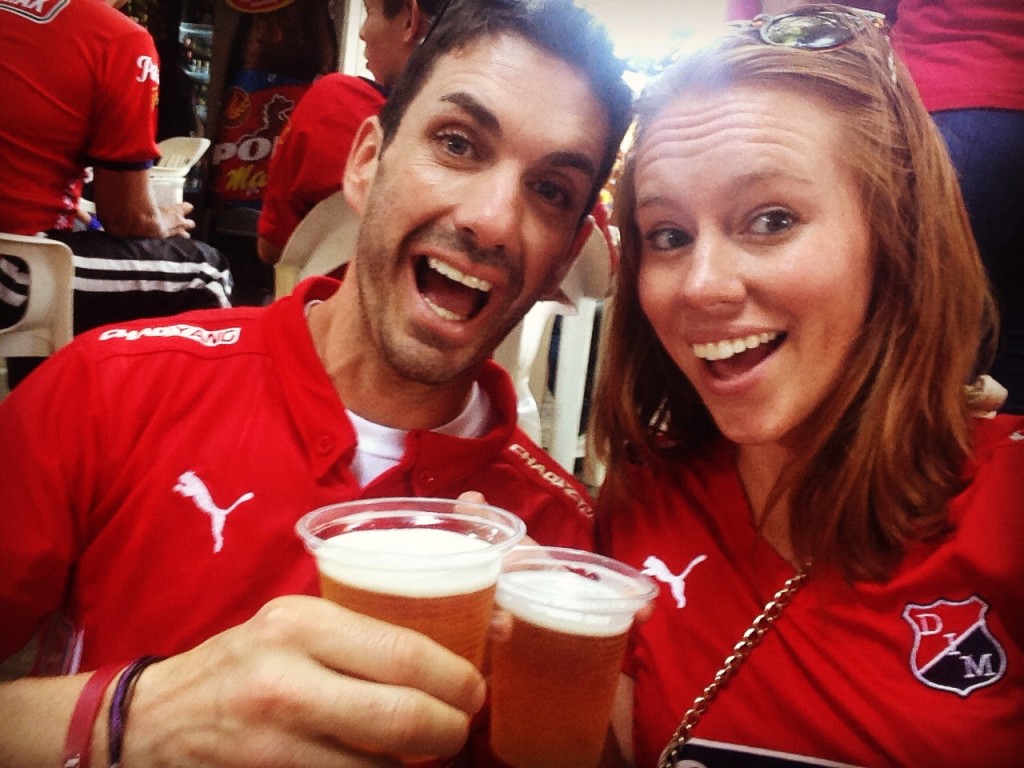 We had great seats overlooking the field, even with the sun on us for the first part of the game. Each ticket was about 30,000 pesos ($9.42 American dollars). This was my first fútbol game, so it was very exciting to watch the energy of all the fans – the entire game. The game was a bit slow and the end was a little weird, as we weren't sure if it had ended or not. And unfortunately, Medellín lost. This was their first home game and it was against another Colombian team, so it was not a good loss.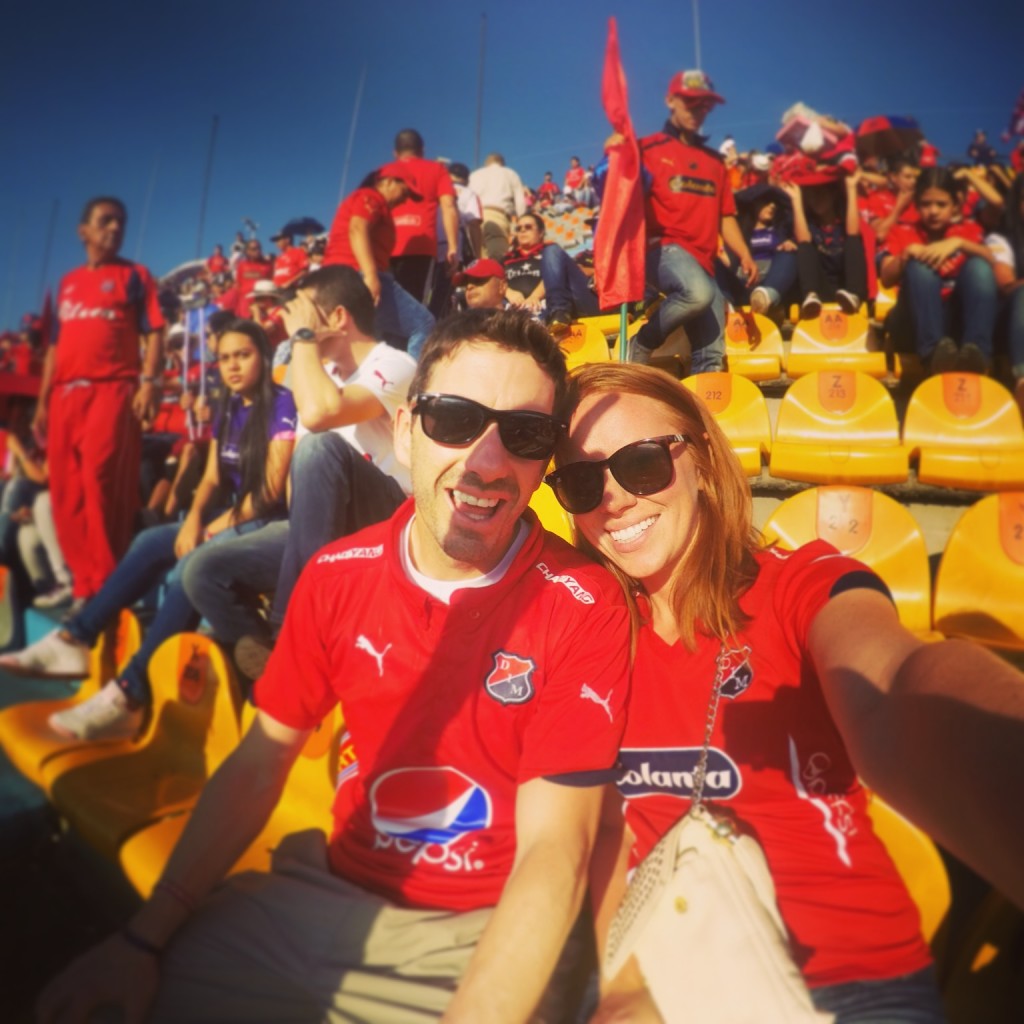 After the game, we went across the street to the strip-mall of bars to enjoy a couple more beers and let the Metro clear out. It was quite entertaining to people watch and be in the mix with the locals.
At this point, we were all pretty hungry and tired, so before hopping on the metro, we stopped for some pizza and then rolled back home.
Overall, the experience was awesome and I would definitely attend another match!