Tomorrow I am launching my first ever t-shirt design on teespring. This has always been of interest to me, however, I never knew where to begin or what direction to take. I have put numerous products out there, so why should a t-shirt be any different?
No reason.
So, before the shirt goes live tomorrow, I wanted to provide you with a little background.
TRIBE is defined as: a social division in a traditional society consisting of families or communities linked by social, economic, religious, or blood ties, with a common culture and dialect, typically having a recognized leader.
In short, a group of people having a common character, occupation, or interest.
Synonym: FAMILY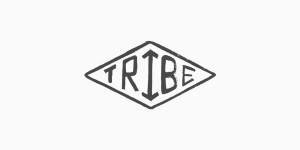 A year ago next week will mark a time in my life where I began to interact with other like-minded people. I attended a conference in Portland, Oregon called WDS, which stands for World Domination Summit. This was very intimidating and something I was not accustomed to. So, with much encouragement from my boyfriend, Mike creator of The Wellness Bucket – we jumped head first. We took in the experience as much as we could, and it has developed our mindset to create the lives that we want.
This has been extraordinary!  Since that conference, we have been able to socialize with many people around the globe that want to create great things while giving back to the community, and with those that believe and support us.
These people are now considered part of my Tribe. This group I would call my Entrepreneur Tribe.  And this is another reason why the word and meaning behind Tribe stands out. This short five letter word can be associated with so many groups.
In 2014, I also began to explore yoga a bit more. From the various Yoga Challenges I participated in, I received so much support from the Yoga Community on Social Media, which was amazing. This became my Yoga Tribe.
I could place so many other friends and acquaintances in the many tribes that I do have. But most importantly, the Tribe that you have, lifts you up and supports you in all that you want to create for the betterment of others.
In whatever you choose to do or create in life, I hope that your adventures bring you to the TRIBE you are meant to be with.
*** edit *** TRIBE shirts have now launched: teespring.com/find-your-tribe
Only available through 7/23/15!!
#krTRIBE