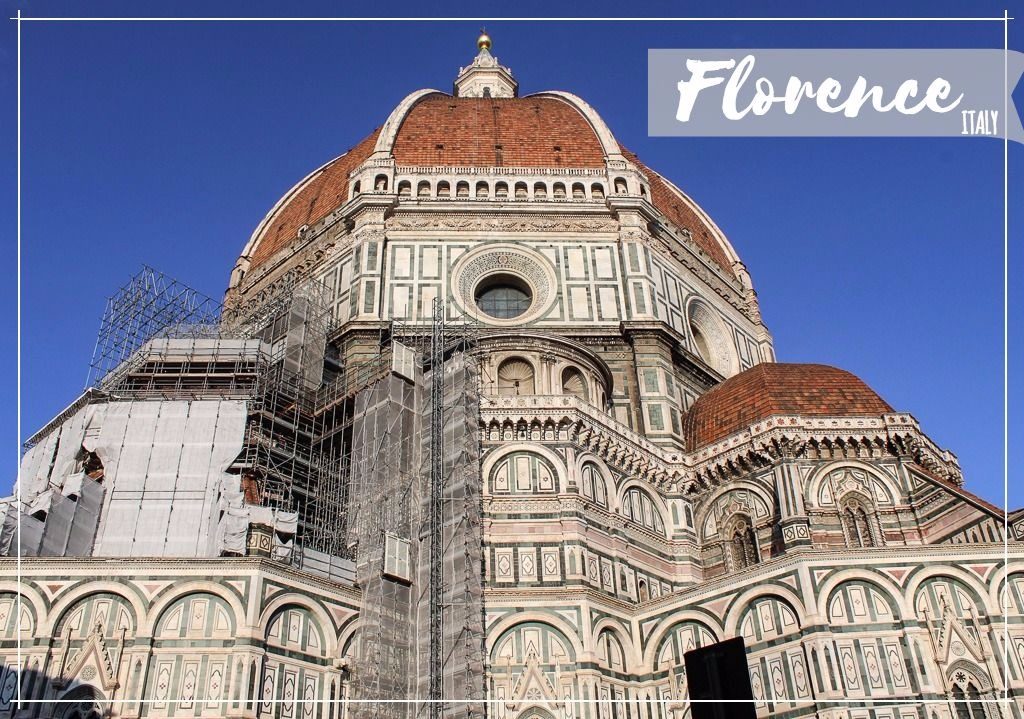 When I began researching and asking around of things to do in Florence, it became very apparent that Florence CANNOT be done in one day. Well, at least not to get a genuine experience. We spent a full week there, and with jet lag and getting acquainted with the area, I couldn't imagine doing it in less than three days.
Below I share my experience from our holiday there, and in a follow-up post I will provide my Top 10 Things that you must do in Firenze (with a ton more pictures)!
f l o r e n c e,  i t a l y
We began the first leg of our trip in Florence. We flew from LAX to London Heathrow to Rome. And from Rome we took a high-speed train to Florence. And the navigating began.
We had decent directions from our Airbnb host, Samuel, on how to get from the train station to our apartment by foot. It was a bit of a hike, considering we were dragging our suitcases and carry-ons behind us. Once we finally made it, our host was waiting for us.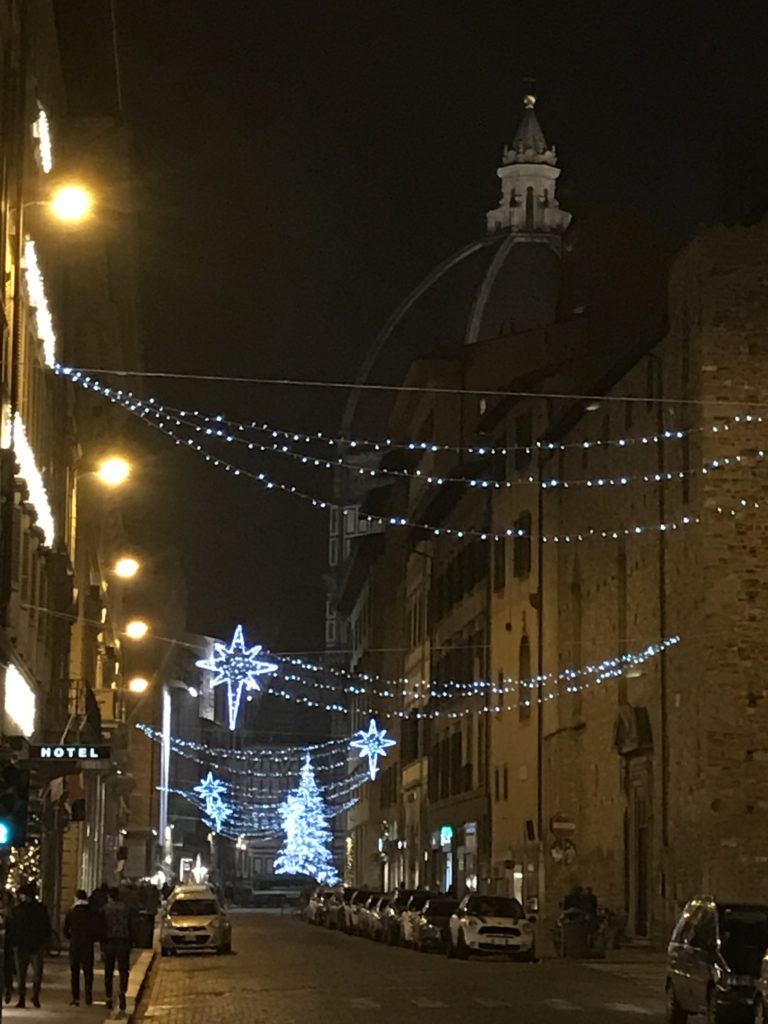 We got a few recommendations from our host, but considering we arrived late on a Sunday, we wanted to catch the last few hours of the Christmas Market, so the visit was a bit short. We dropped off our things and scurried over to the market.
The Christmas Market was in front of one of the many churches. It hosted everything from roasted pigs to miscellaneous clothing items, to some unnecessary trinkets. We walked around aimlessly trying to beat our jet lag. Nothing much seemed appealing enough to buy on our first day, so we took our time walking back to our place, trying to figure out the area. We ended up stopping for a bite to eat at Osteria del Proconsolo, which was just a few doors down from our Airbnb. The owner was very delightful and offered some other great recommendations.
The first few nights were a bit rough (my first time experiencing jet lag). But thankfully I had a few days off of work and I had a full itinerary planned ahead, to hopefully wear us out.
Monday was a day of walking around Firenze. We explored the Ponte Vecchio, Santo Spirito, the Duomo, and our biggest surprise was the hike to Piazzale Michelangelo. This had a gorgeous view of Florence!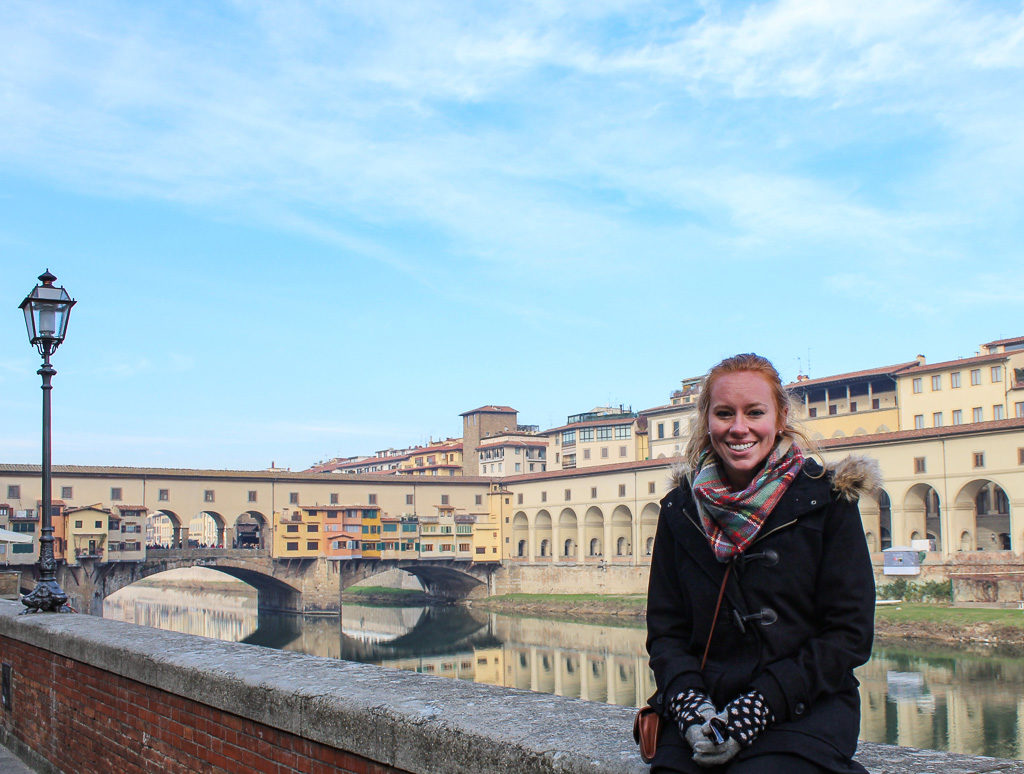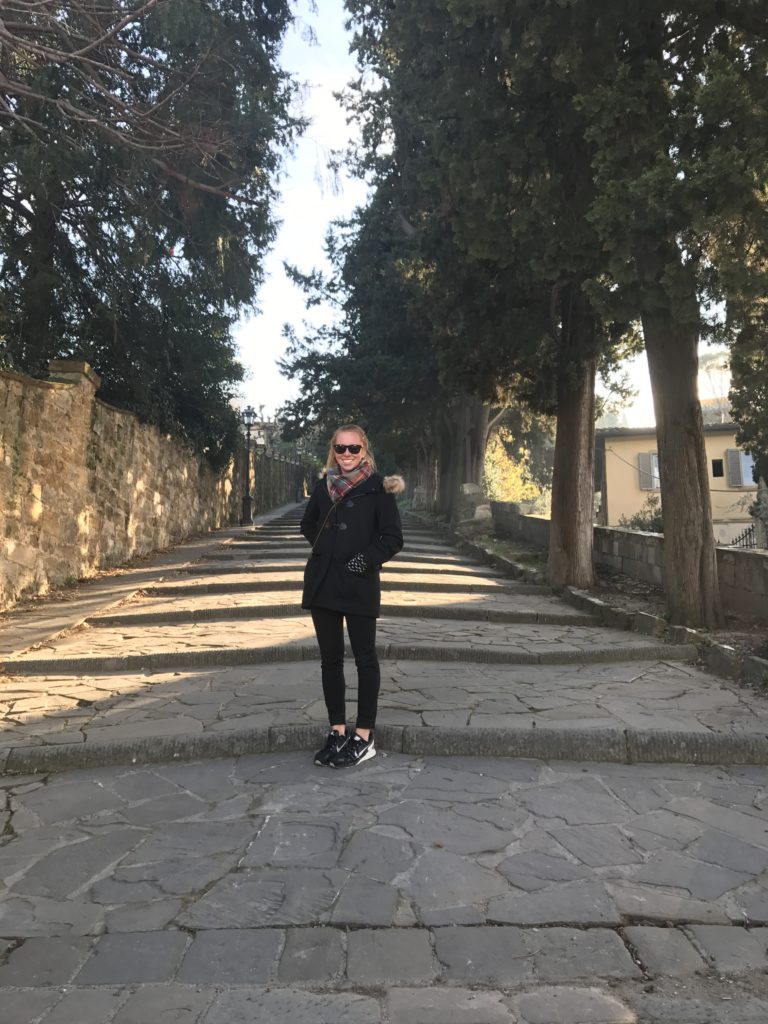 One of the more hilarious/ridiculous moments was trying to find Gusta Pizza. The first day we were walking towards Santo Spirito, we saw this pizza parlor, but it wasn't open for business. So we made a mental note to come back in an hour or so. The only problem was that we couldn't find our way back to it. We ended up walking up and down every street in the neighborhood, but our mission fell short. However, the next day we stumbled upon it again, so you better believe we were first in line. And it was so worth it!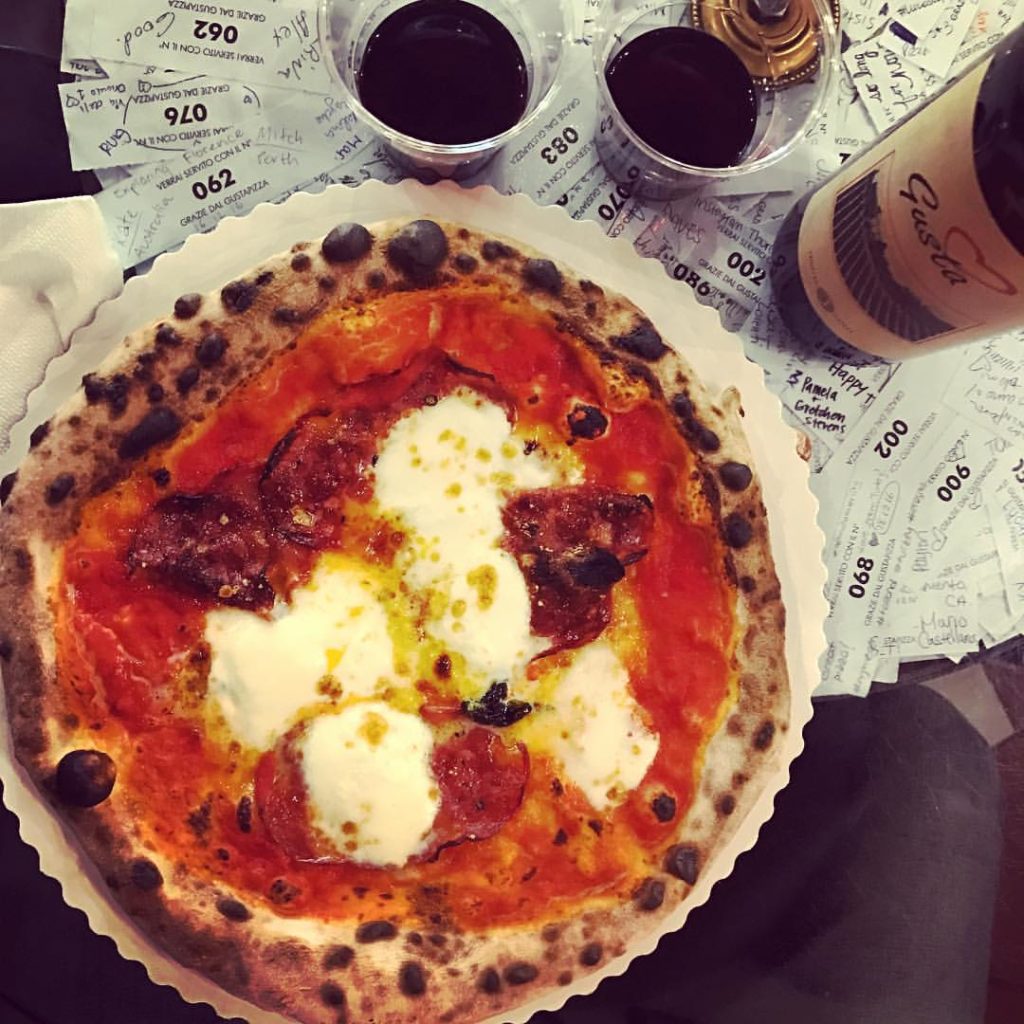 Onto the next day. Initially, we were planning on a few museum visits over the course of a week; however, once I read that the Firenze card would be useful, we decided to squeeze as much in as we could. The card is 72 museums, in 72 hours, for 72 dollars. And although we were visiting during off season and many (blogs) said we didn't really need it, it is really dependent on the person. We absolutely loved it! (More on that in the next post)
We visited the Galleria degli Uffizi, Galleria del Academia, Il Duomo (and climbed to the top), Baptistery, Santo Spirito, Santa Maria church, Basilica di Santa Croce, Pitti Palace and Boboli Gardens. I'm usually not a big museum person – but I was in complete awe the entire time. Each piece was grandiose and a bit majestic.
We had several day trips planned for our stay. The first one up, San Gimignano. We took the train from Florence to Pogibonsi, and then a bus up the hill to San Gimignano. It is always an adventure trying to figure out public transportation and then not knowing your final destination. But each minute is just that, an adventure. Missing your bus and having to wait an hour until the next one… well, that was fun too.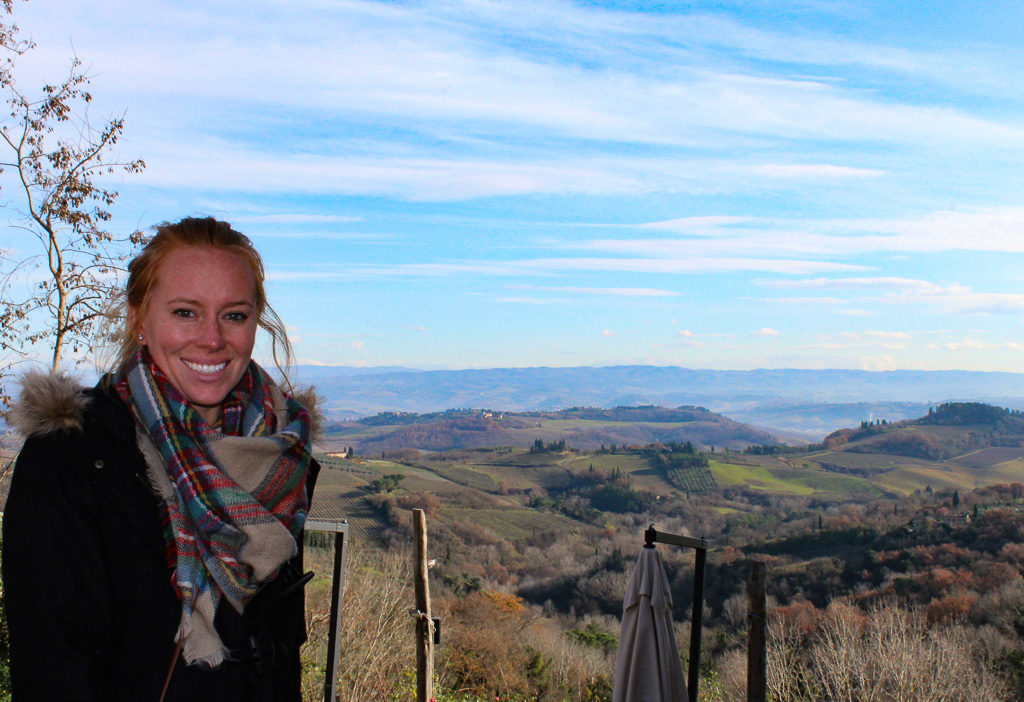 San Gimignano absolutely took my breath away. This adorable hill town was so quaint. Obviously we were there in "off-season", so I'm sure it was much more enjoyable as we weren't bombarded with other tourists or people trying to sell us stuff.
We walked around the little village getting lost in between streets and taking way too many pictures. When lunch time came, we found one of the few places open that was serving wine and a panini. We met Maristella who was a native to the area and had a very popular shop. (ps she was actually very nice and happy, this was the best picture out of a few)
Afterwards, we grabbed some gelato from the only gelateria open and enjoyed it in the city square. We weaved in and out of picture points and leather stores. When it began getting dark, we headed back the same route we got into town.
Our days in Florence were beautiful. We walked in and out of as many streets that we came upon. Often visiting the same place several times. On recommendation, we tried this panini place called Il Due Fratellini – hands down, the best!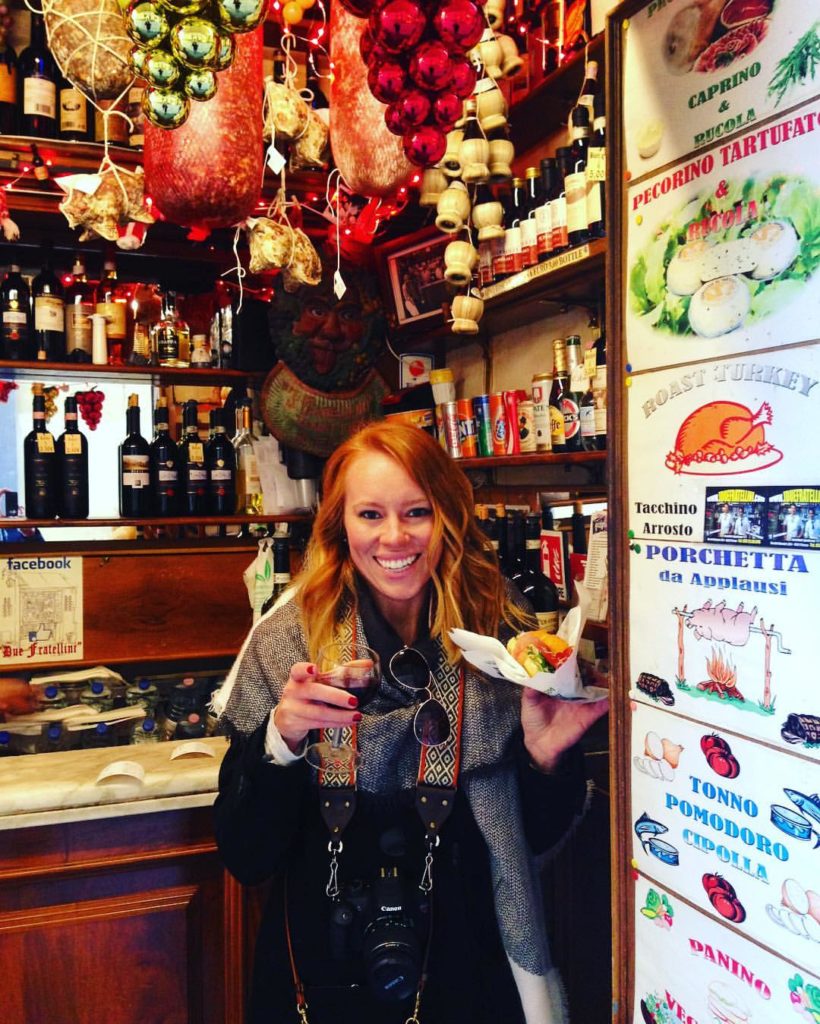 We drank plenty of wine, ate more than enough prosciutto, tried the pizza, gnocchi and as many pastas as we could, not too mention the tiramisu. We were there for Christmas, but we didn't make any definite plans. So, we ended up finding a small place close to Piazza Santa Maria Novella – there we tried the bistecca for our Christmas Eve dinner. It's recommended to share between at least two people – but based on experience, I would say at least four people. But it was absolutely delicious.
After dinner, we planned on attending Christmas Eve Mass inside the Duomo (Santa Maria del Fiore). However, we walked inside around 930 – and after realizing that we would have another 3+ hours to wait and then go through service, we opted to pass. People were already staking out their seats, and it was a bit of a long haul for us.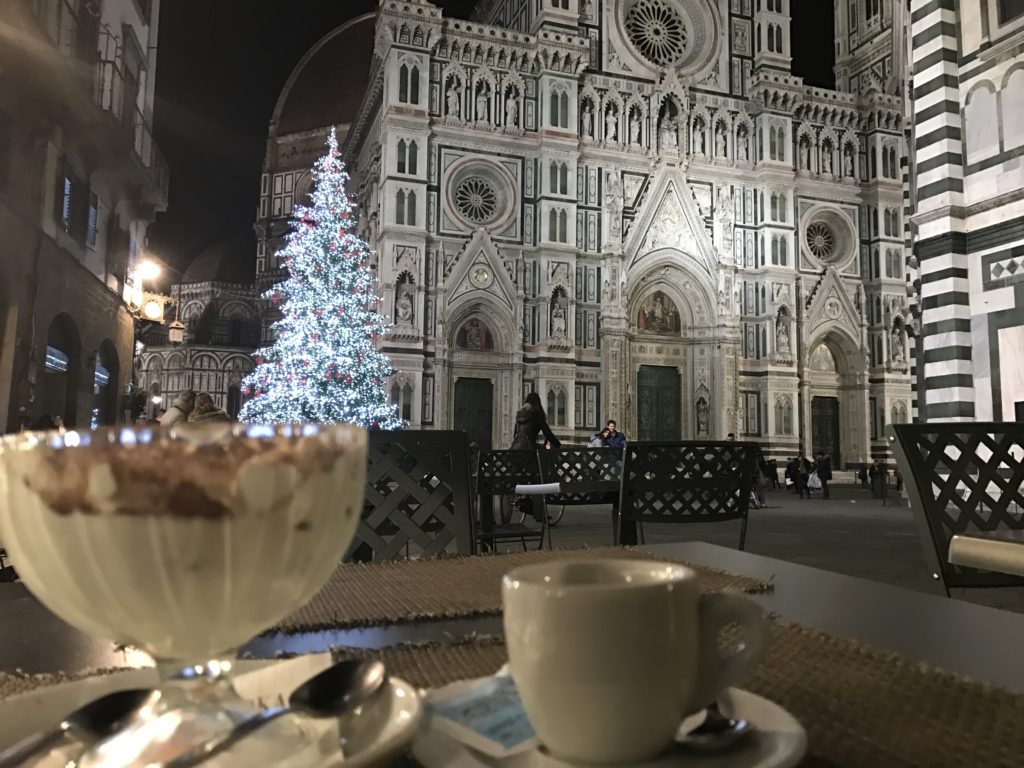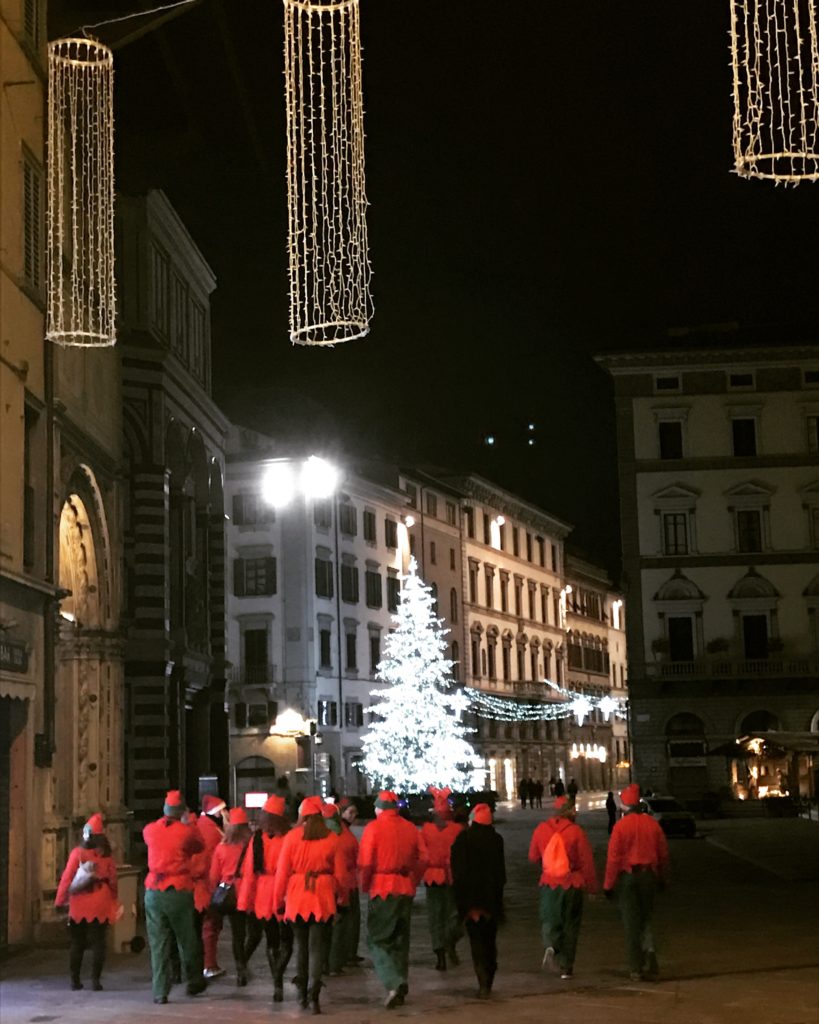 Florence was magnificent in so many ways. I got to see in person so many things that I only got to read in history books. The culture was more than I expected. Attempting to grocery shop was an adventure. The food, of course, is better tasted. I consumed more than enough expressos, desserts (mainly tiramisu), and pastries to feed a small army.
I would say Florence took a piece of my heart.