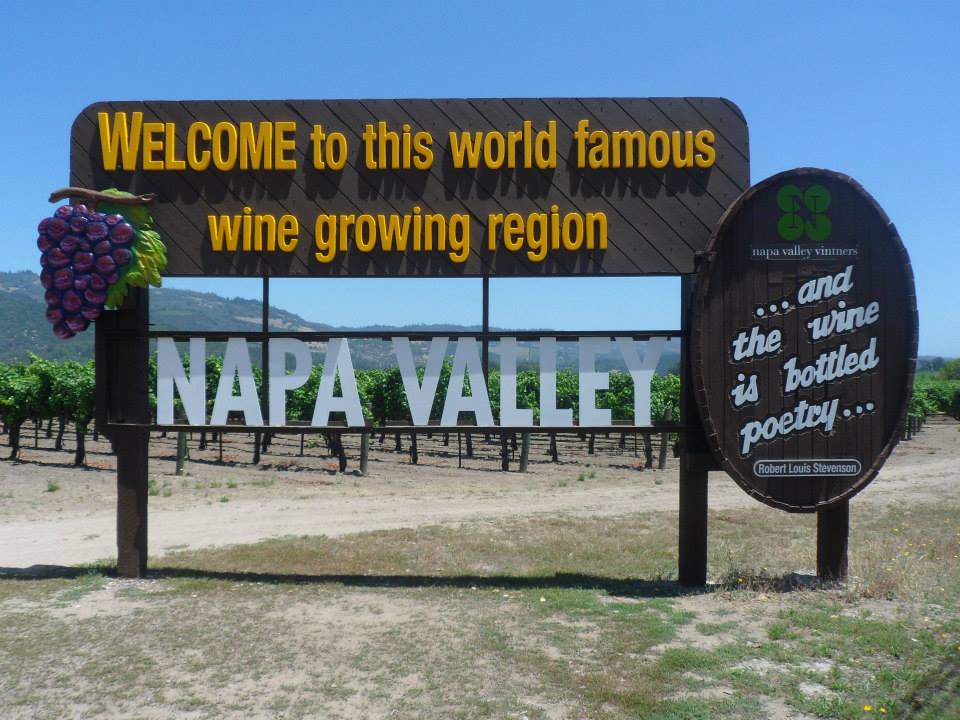 If you enjoy wine, then Napa Valley should definitely be on your list of places to visit. Living in SoCal and being so close, it was definitely a "to do".
So, on a whim, we decided to make a long weekend getaway. We started our drive at 5 am to avoid L.A. traffic and get to San Francisco early afternoon. It was around 1 pm when we arrived and checked into our hotel. The room was beautiful with an amazing view of the Golden Gate Bridge and Alcatraz.
We bought our trolley tickets and began our journey. We walked around the Fisherman's Warf and Pier 39, stopped in a little wine shop for happy hour, walked to Ghirardelli square, walked down Lombard Street (famous twisty street), and then dinner at Mama's (to die for Italian). We then walked off our entire dinner by trying to catch a trolley back into downtown, but couldn't. (Those hills are a workout.) After a lovely day, we were beat and decided to rest up for fourth of July, the next day.
Our plans were to initially stay in San Francisco one more night to watch the Fourth of July Fireworks from the Pier, however, we were told the previous day that the fog was so bad, that it probably wouldn't happen. So we decided not to chance it, and we packed up and headed to Napa.
On our way out of the city we stopped at the biggest/worst tourist zone of all – The Bridge. It was totally not worth the wait of trying to find parking and walking around all of the crazy people taking pics of fog. The day we were leaving it was so foggy, you couldn't see the bridge at all. Better luck next time.
The drive was beautiful and not that long, only a couple hours from SF. So we got there in time to check out a couple of wineries before heading to their downtown area to watch Fireworks. There was a festival with food vendors, music, and more along the streets to enjoy before the show. So, as you can imagine, plenty of people watching. The show was along the water and one of the best we had seen. Afterwards, there wasn't a lot going on, so we walked back to our B&B and grabbed a Pizza along the way.
As with every other trip we have taken, I made an itinerary. Of course, we didn't follow it exactly, but this is our list of wineries we did enjoy:
Day 1: Alpha Omega → V. Sattui → Sequoia Grove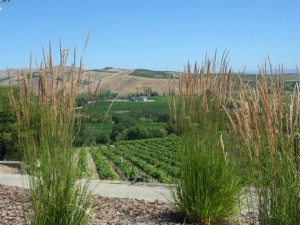 ** Be sure to stop by Oakville Grocery for any snacks!
(After fireworks, we found Pizza Guys for our dinner)
Day 2: Sterling → Castello di Amorosa → Frank Family → Provenance
Dinner: Ristorante Allegeria
Day 3: Corison → Peju → Chandon → Darioush → Menage e Trois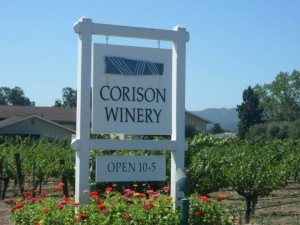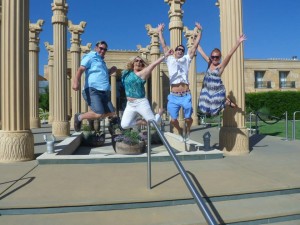 Dinner: Rutherford Grill (with the lovely couple pictured above)
Day 4: St. Supery → Artesa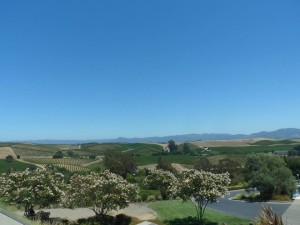 Be sure to check all winery websites for times and costs. Some require a reservation. For cost, you are looking at around $10-40 per person. Be sure to ask your hotel or B&B if they have any coupons. Usually they will have some suggestions along with deals, like 2 for 1. I also downloaded a Napa map to decide which wineries to go to, on which day, that way we worked our way down instead of driving all over the place.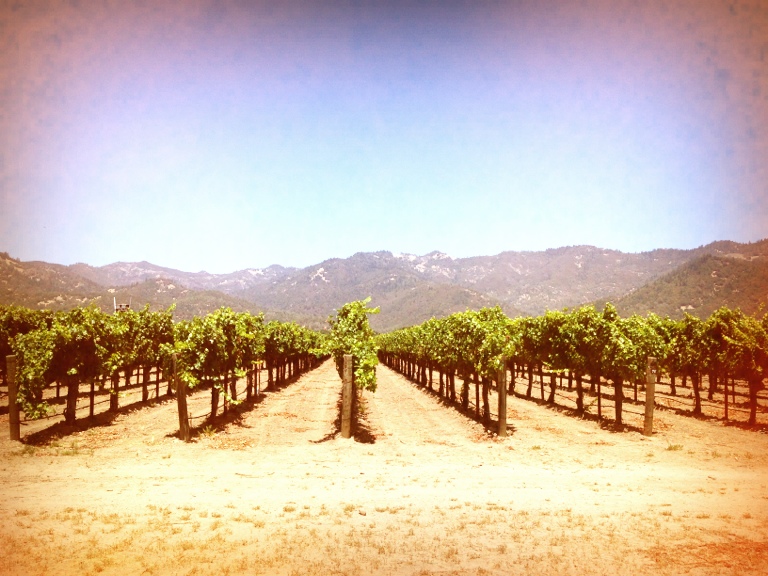 Cheers!