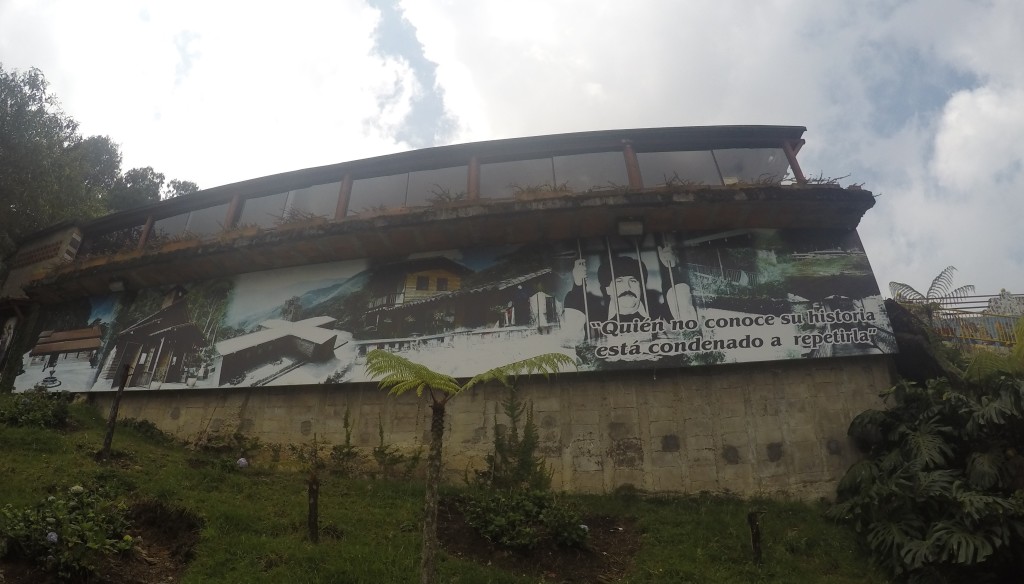 Our tour guide from Comuna 13 advised us to contact him if we wanted to venture out, as he also offered private tours. When in Colombia, you of course need to do a Pablo Escobar tour. I mean, how can you live in Colombia and not learn about a man that ultimately changed the city of Medellín? So we set up a private tour for that following Saturday.
The first stop was to Escobar's private "jail", aka "La Catedral". The government negotiated with Escobar, convincing him to surrender in exchange for a reduced sentence and preferential treatment at this jail. The agreement would stand if he ceased all criminal activity, however, if he was caught, then they would prosecute and extradite him to the U.S..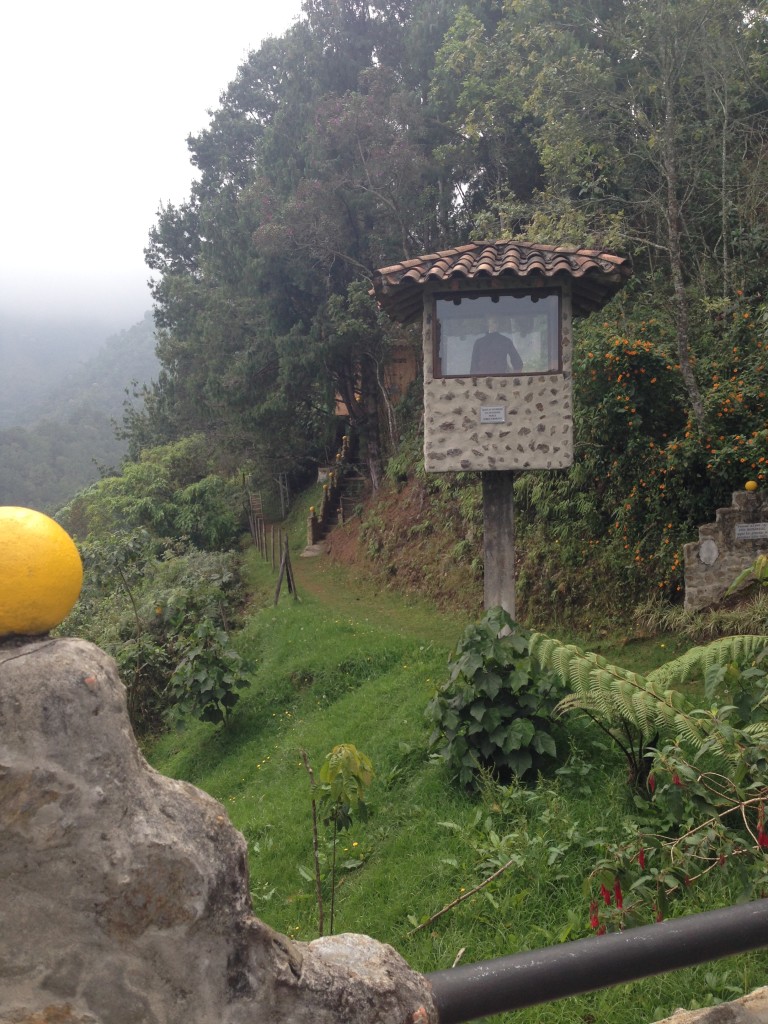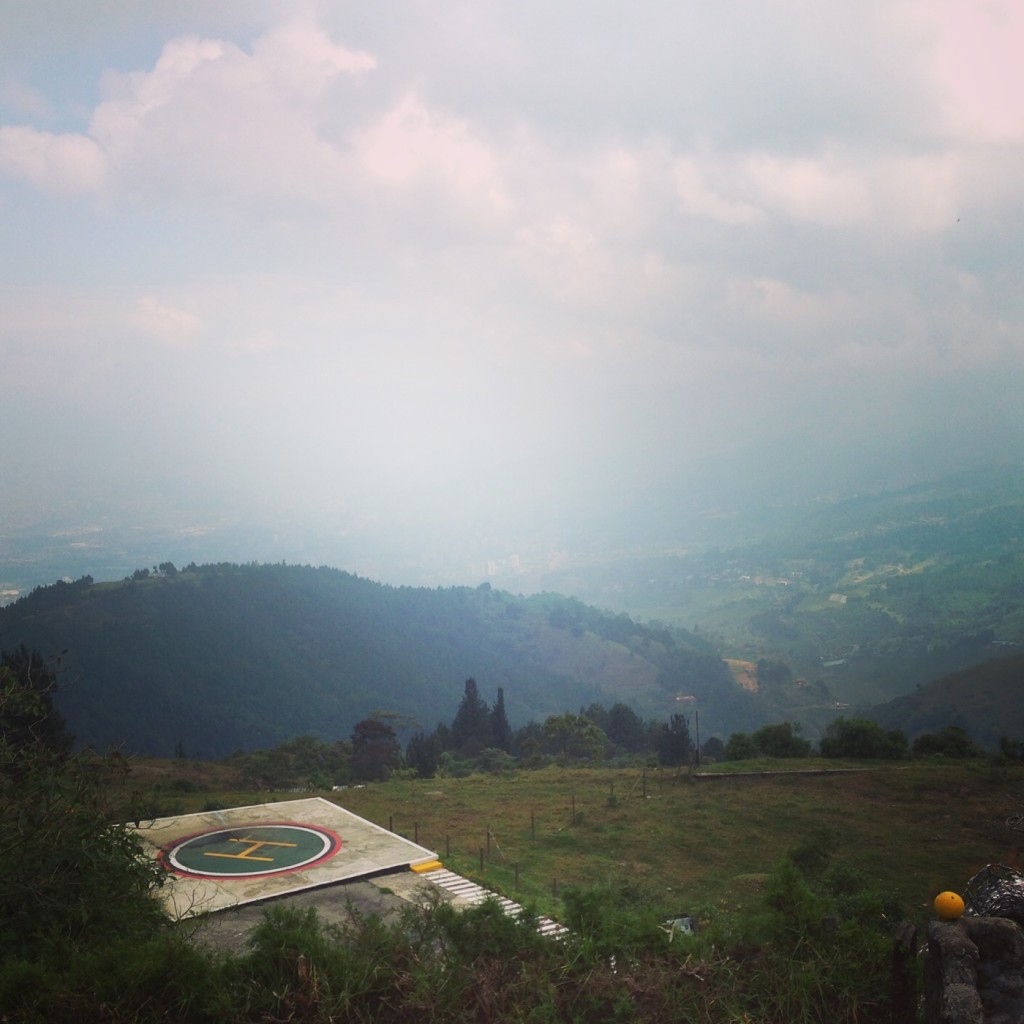 The jail consisted of separate rooms for him and about eight personal body guards, a helicopter pad, and a fútbol field. In 1992, the government found out that Escobar was still operating his drug business from La Catedral, so they sought to move him to a more conventional jail. However, he found out about the plan and escaped before they could move him.
His total jail stay was about a year until his final escape. Escobar was on the run for over a year until he was finally caught at his uncle's house. There, they surrounded him, and contradictory to what many believe, is that he shot himself in the head before his captors could kill him.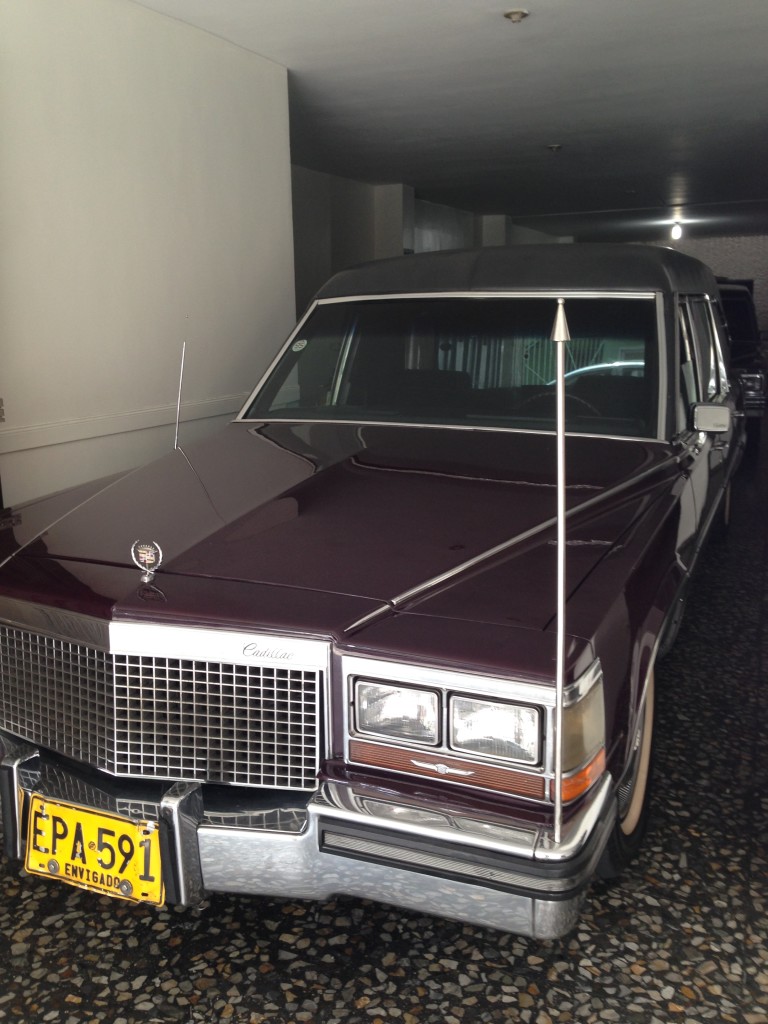 Our tour explored the jail grounds (which now serves as a retirement home and also a place that priests conduct exorcisms), his grave, the neighborhood he stole his first bike, the house he grew up in, the café he was a regular at, the place he died, as well as, the neighborhood he built. The only place we did not visit was his "ranch" – which other tours will take you on (and I would definitely recommend).
We were told that Medellín was split between those that loved him and those that hated him. There were also many men under him who had way too much power and exploited a lot of the city and the people. Throughout this time, many people were killed; some out of hateful actions towards a specific person, but many were innocent bystanders.
At one point, Escobar offered anywhere from 2000 to 5000 pesos to civilians who killed a cop. They were instructed to remove the police patch as proof and the payment depended on the cops level of hierarchy. So in retaliation, the police began killing civilians. They stated that for every one cop that was killed, they would kill four civilians at random. Sometimes they would pull up to a street corner and take fire at a crowd. These were horrible times the people had to live through – but Medellín has become a much more peaceful city now.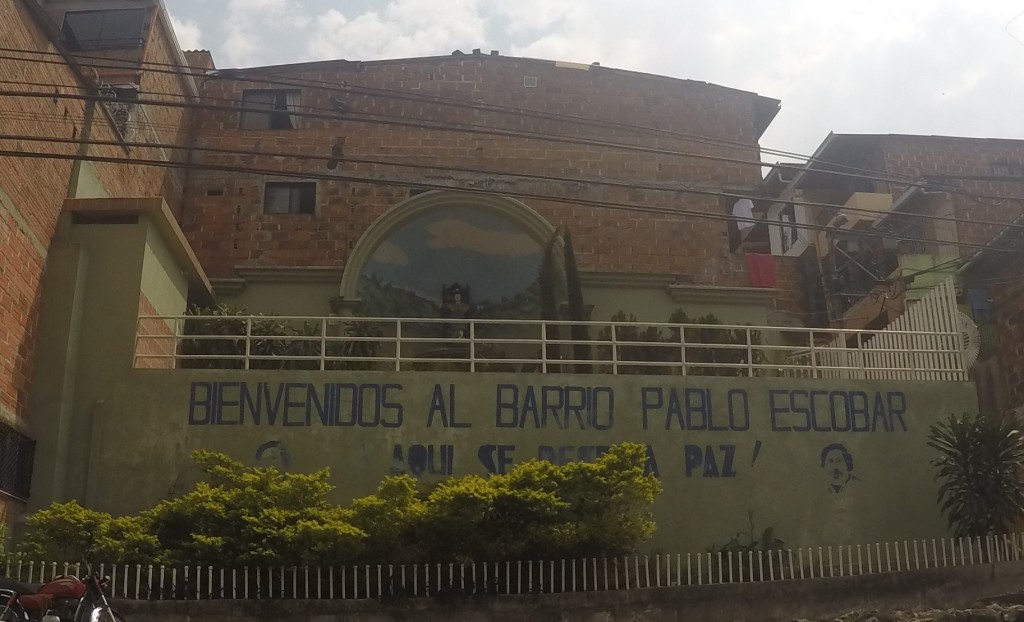 As with the last tour – our guide showed much pride in the progress this city has made. They are rebuilding the city, offering the metro, cable cars, and a new trolley system – much of it free to the people. The city has been recognized with the happiest citizens and other countries have approached Colombia to copy the systems they have put in place for creating better welfare for their citizens.
So, although Escobar created a lot of turmoil for his country and the people, Colombia has risen from those dark times and created a much better environment.