Pacific Coast Road Trip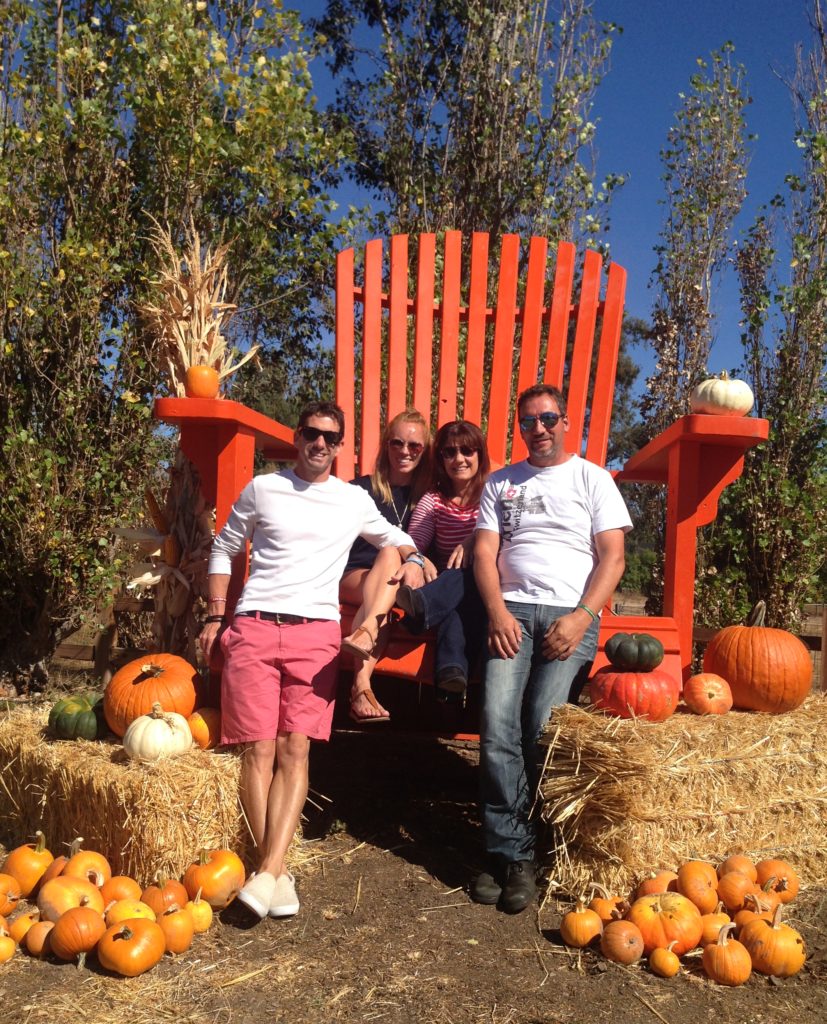 My bucket list has many travel places on it, and in October, I finally got to fulfill driving the Pacific Coast.
Mike's sister, Maria, and her boyfriend, Al, flew in from the East Coast to enjoy a full week of the West Coast!
We began our trip by enjoying a day around San Diego! We first grabbed a bite in Ocean Beach and walked along the board walk. Then we went over to Coronado and enjoyed wine and sunshine at the Del. After a very long day, we had dinner and enjoyed some more wine to end the day into the wee hours of the morning.
Day two quickly approached as I had a very early wake up time to get on the road! Our second stop was Santa Barbara, only a four hour drive north of San Diego.
We first stopped at our cute hotel, Brisas Del Mar, and borrowed the cruisers for the day. We first went to our go-to food place, Brophy Brothers for an early lunch. Afterwards we walked the pier and then cruised the boardwalk and downtown.
After a little workout, we decided to grab some r&r at the pool. Soon after, it was time for the hotels wine reception. They offer free wine and cheese for two hours each evening. Seriously, they might have lost money on us!
Another early morning for day three. We loaded up the car, and enjoyed a quick continental breakfast at the hotel before heading up north to the Big Sur/Monterey area. Only a five hour drive, but this time we had a few stops to make.
This drive is truly where you are along the coast for the majority of the drive. We made a few stops to take pictures of Morro Bay, Ragged Point, Mcway falls, and the Bixby Bridge. Most stops had a ton of tourists stopping to take pictures. My absolute favorite was the McWay Falls, so gorgeous! Just wish you could walk down to the water fall!
We didn't know much about the Monterey area and ended up staying north of it in a smaller town. So with not much knowledge of the area, we opted for cooking dinner at our Airbnb.
To add to our adventure, we decided to do a couple days in San Francisco. Just north another 3.5 hours, we began our drive fairly early. The first day was planned for mostly tourist attractions.
First stop, the Golden Gate Bridge. We were actually forced to park in a different area than normal, which turned out to be the better location to take pictures of the bridge. It also had views of Alcatraz and downtown.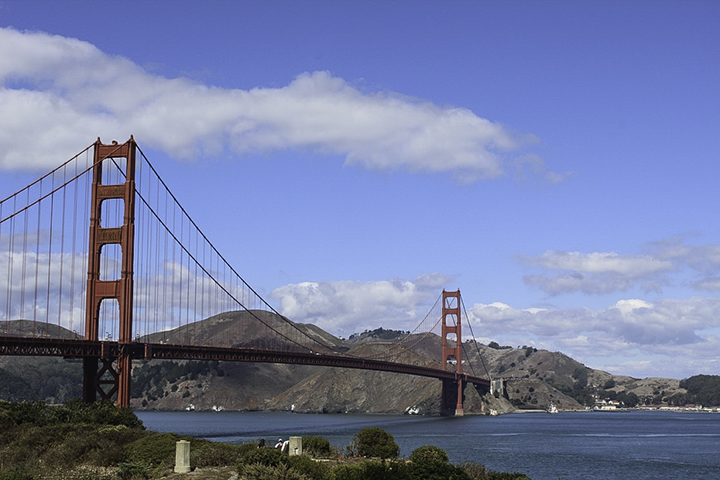 From there, we explored Lombard Street, Palace of Fine arts, the painted ladies (full house), and of course, Fisherman's Wharf. We grabbed some food at Nick's for some local seafood and continued walking around town.
Our Airbnb house was located out in the Berkeley/Oakland area. At the time of choosing the dates for this trip, we didn't realize a couple things – one of them being that the largest conference was in town the week we were visiting. This was one of the reasons why we stayed so far from downtown, which wasn't ideal.
The second day in San Francisco was just as exciting as the first. So much traffic that we didn't know if we would even reach our destination in time for our tour reservation!
But we made it just in time to board the boat for our Alcatraz Tour! This was my first time on the island, and I wasn't sure what to expect, but it was definitely worth it! We opted for the free guided tour that walks you through the grounds. We ended up spending a little over four hours there.
Upon returning to the main land, we were starving and walked across the street to Hillstone for a quick bite. There, our server recommended Fog City down the street for happy hour and cocktails.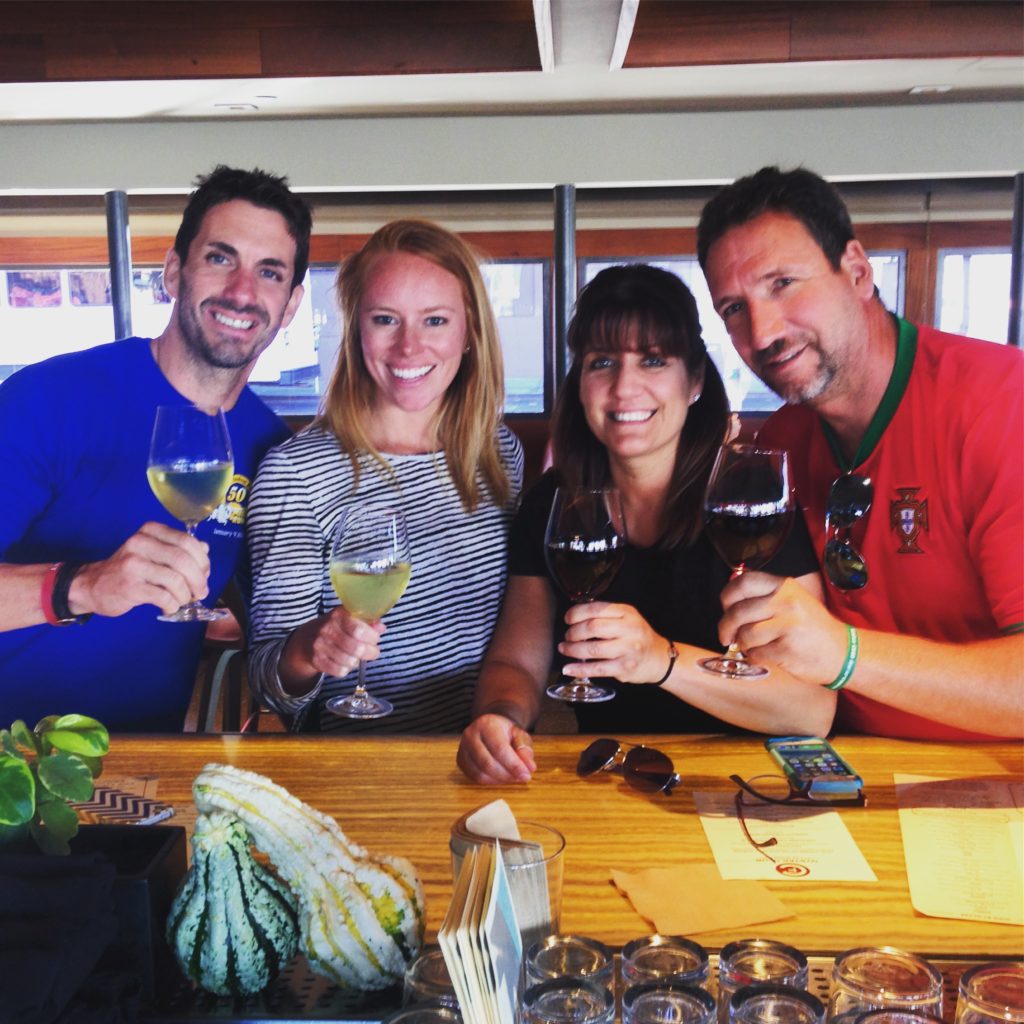 As this was Al's first time in California, we of course had to do all the touristy things. No complaints from us though! So next adventure: the cable cars! We enjoyed riding up and down the hills for a few blocks before hopping off at our dinner reservation.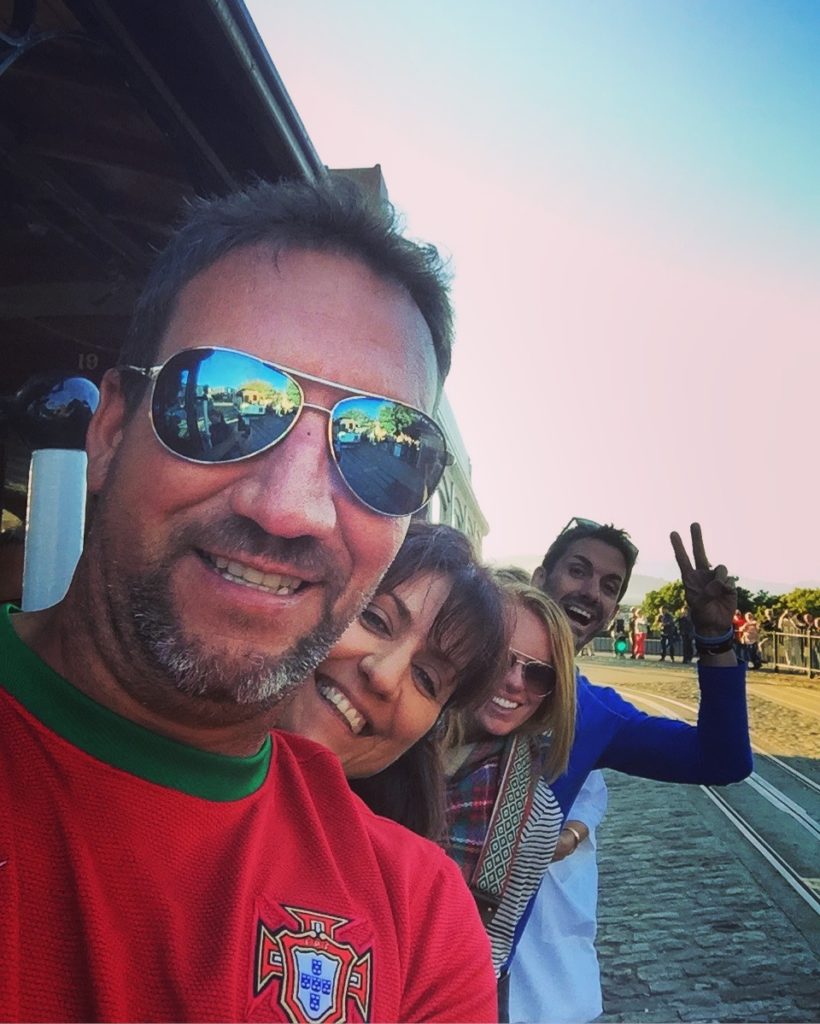 I have mentioned Trattoria Contadina before, but it is completely worth it. Love the Italian wines they have to offer, and the food is beyond exceptional. Another successful night!
Now, for the real adventure: Wine Country! Our sixth day we had planned for Sonoma. Our first stop was only about an hour drive from our Berkeley location, which made for a restful night!
The itinerary for Sonoma:
Ram's Gate: 10am appt./45 min tasting

$40/person
My review: my favorite out of our entire wine tasting trip! You do have to make an appointment, but it is well worth it. We were the first to arrive and got our choosing of where we wanted to enjoy the tasting. Their grounds are beautiful, but their interior is something else! Absolutely loved it and would highly recommend!
Kunde: 1030-5

$15/person
My Review: We enjoyed this winery earlier in the year. Obviously it impressed us enough to go back a second time. Although no appointment needed for this winery, the service was above and beyond the best out of all of our stops. Our wine server (fourth generation) provided great attention to our party and in depth description of each wine.
Bella: 11-430

$10/person
My Review: this winery was chosen based on the amount of recommendations I saw in blogs. It was a bit of a drive into the countryside, but not hard to find. The tasting was actually located in their cave – and because there was a large party being helped, we had to maybe wait five minutes – they waived our tasting! Everyone from the employees to the people tasting were so much fun! Love the grounds and their location.
Ferrari Carano: 10-5

$10/person – 2/1 tasting coupon!
My Review: Definitely a more popular winery, given the brand name, but well worth the stop. The grounds and building were magnificent and very upscale. Our server was nice, but became alive when he found out Maria and Al are from the Boston area. Loved our tasting and very much enjoyed this winery overall.
The last time we were in the area, we stayed at Geyserville Inn, so we decided to enjoy the same place again! After checking in, we made our way down to Catelli's for our dinner reservations. Amazing food and great ambiance!
Our last two days were ending in Napa Valley. We started our day with breakfast at our inn, and then drove only an hour to our first winery: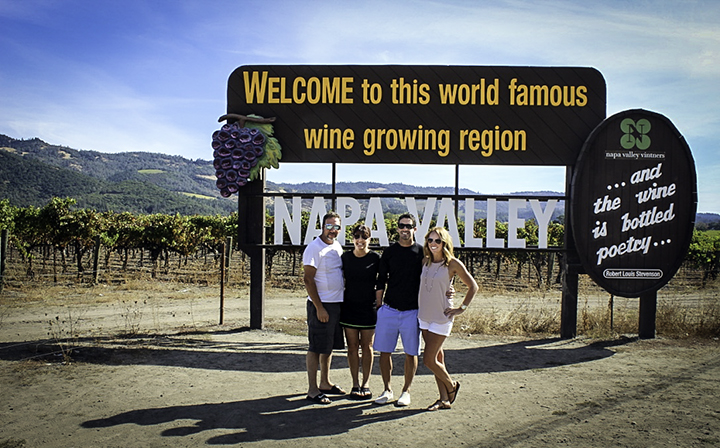 Raymond: 10-4

$25/person
My Review: Funky. There is no other way to describe the grounds, inside and out. But I absolutely loved it. The wines were delicious and this winery quickly became another favorite. Would highly recommend getting a tasting in the back room for a true experience there!
Darioush: 1030-5

$40/person
My Review: This place is usually always on our list. The grounds look like Greek architecture and the inside is upscale as well. The wine is fantastic and their story is always interesting.
Regusci: 10-430

$40/person – reservation required
My Review: Any winery that has a dog on property is good in my books! There was so much charm with this place. There was a small farmers market set up out front that works on good faith and the grounds were extremely comfortable. They usually work on reservations only, but they took us in, thankfully! Wines were great and the employees were very friendly.
Peju: 10-6

$35/person
My Review: Some of the best wines! The story, the grounds, and the wine – all are amazing and we will continue coming back! Highly recommend!
Our final day in Napa was another full day of beautiful experiences.
Sterling: 10am

$29/person + aerial tram ride
My Review: Because they offer the tram ride up to their winery – you go mainly for that experience. Being on top of a hill, they have one of the most magnificent views. And what makes their tasting interesting is that it is a walking tour/tasting: you grab your first tasting and walk to the next while exploring their grounds, building, and learn the making process and history of their wines. Definitely a must! Also, due to it being harvest time while we were there, they offered an option to wine stomp (for an extra fee, of course).
Beringer: 1130am + wine cave tour

$30/person
My Review: We were a little late to our tour reservation, but thankfully they worked around that. The wine cave tour was only about 30 minutes, with a wine tasting during it – mixed with a lot of history and cool opportunities to take pictures, it was completely worth it! Afterwards, we bought a bottle to enjoy on their grounds which included bocce ball, corn-hole, and human size jenga. That is what topped our experience there! Don't forget to tour the old house where they offer a regular tasting – gorgeous and I would highly recommend!
Castello di Amorossa: 930-6

$25/person
My Review: We actually did not end up doing a tasting here; when we arrived it was extremely busy, so we decided to just walk around on the grounds. This is more of a touristy place, so the earlier you can get there, the better!
Frank Family: 10-5

$30/person
My Review: Once we arrived, this winery was extremely busy as well, and we opted for just buying one of their bottles to enjoy on their property. Very relaxing and well worth the time to slow down.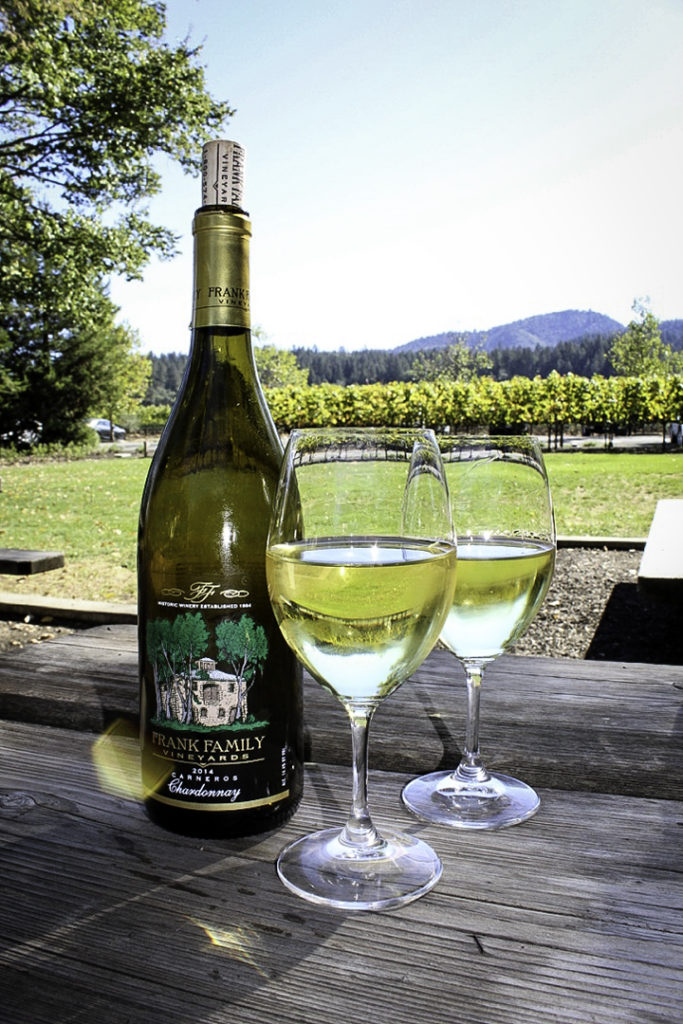 A picture is worth a thousand words, but the memories are priceless. xx