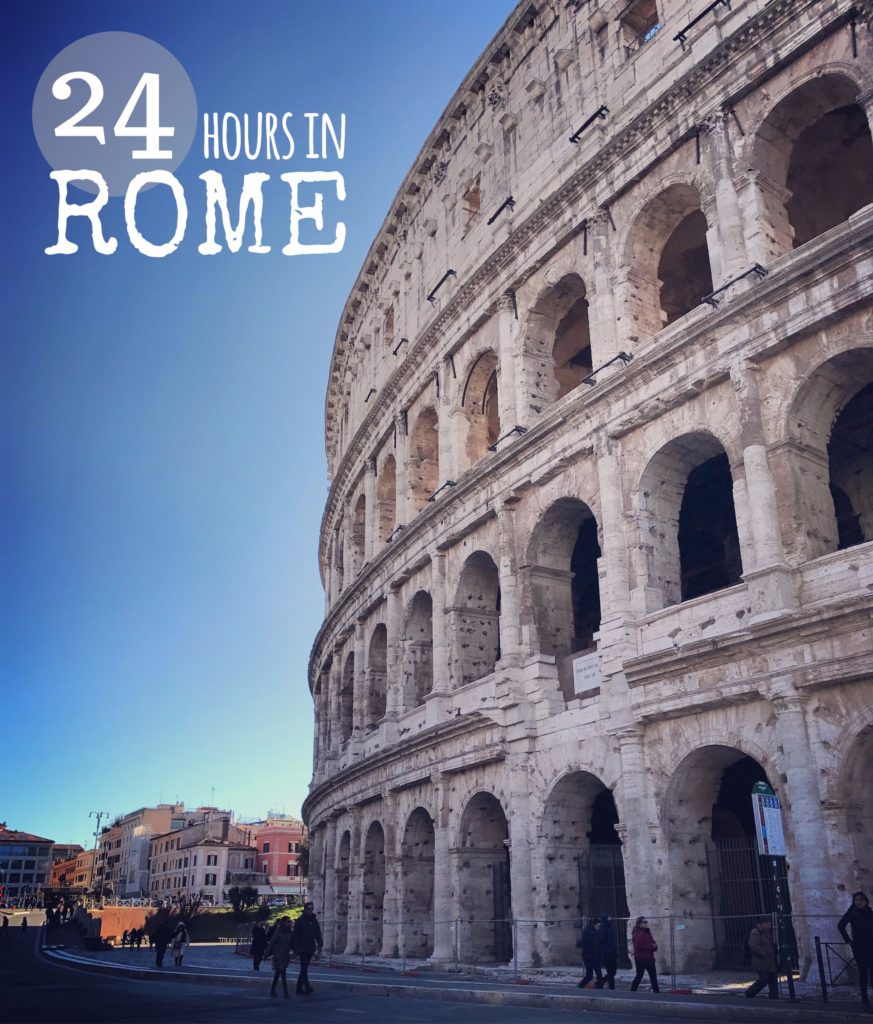 r o m e
Now, Rome. We had planned on doing a day trip to Civita di Bagnoregio. It's a beautiful town located on a secluded hill – much different from prior towns. However, it would have been partly closed down due to the "off-season". So, we decided to leave Tuscany a day early and head to Rome. Our intentions were to drop off the car at the airport and shuttle it over to our hotel. Mind you, we didn't have GPS the entire trip, so what we thought was going to be a simple trip to the airport, quickly became a headache.
You would think there would be signs everywhere for their international airport, or at least the little airplane icon like they do in the states, but we had no such luck. While this was extremely stressful, it turned out to be the best part! We got to see almost all of the iconic Rome tourist sites. I was too sidetracked to take pictures, but I was completely blown away and extremely excited for our adventures the next day!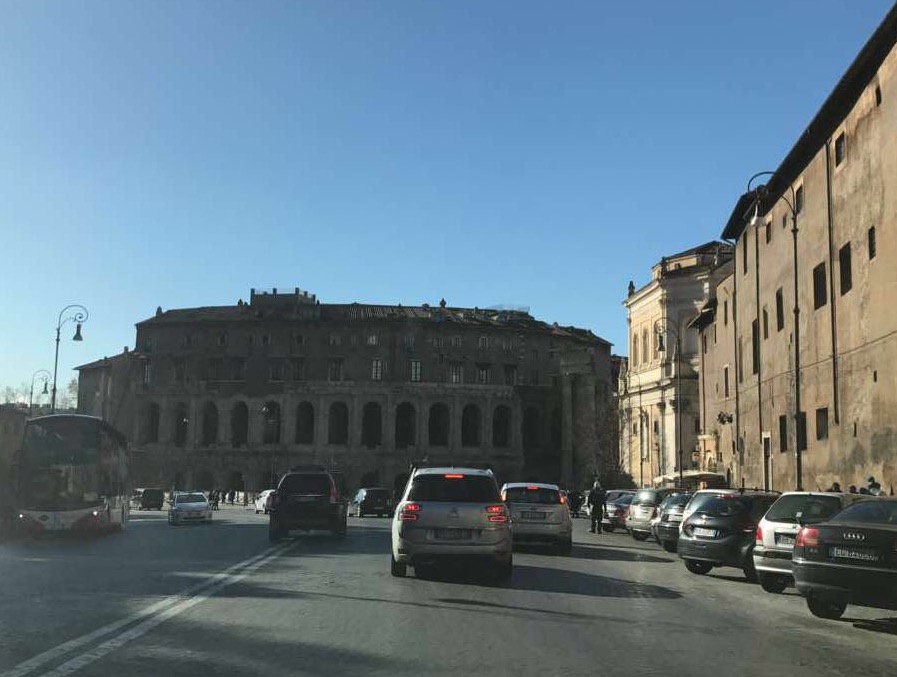 We were lost for a good hour and by the time we made it to the airport to drop off the car, we were in no mood to do more exploring. So, we attempted to get the hotel shuttle back to the hotel, that didn't work, so we managed to get a taxi for a "flat rate". I'm sure we got scammed, but we were in no mood to deal with it.
We made it to our hotel, which was a Marriott, and we were immediately impressed! They had some of the best service I think I've ever had! We entertained the free drink tickets they provided us and immediately tried to unwind from the craziness of the day. We decided that this was our day of relaxation and tomorrow would be a full day of Rome.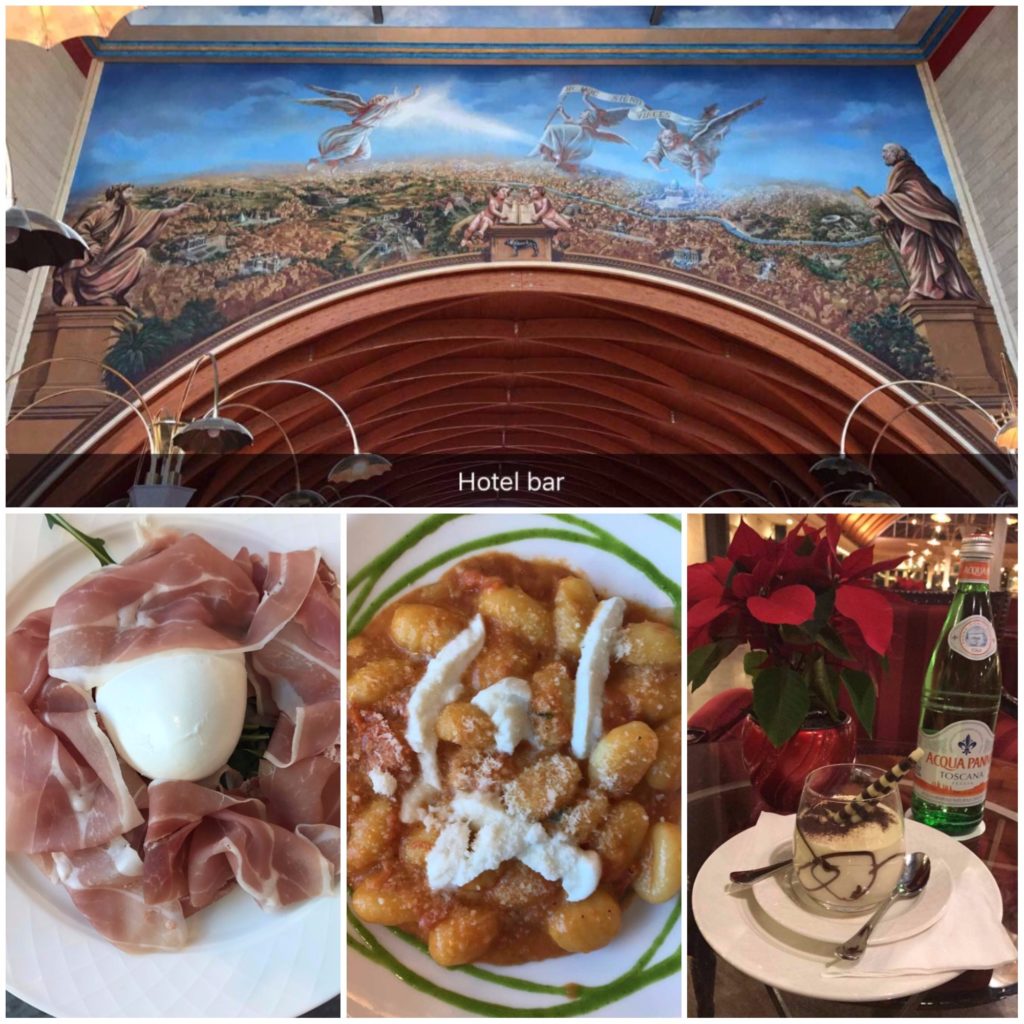 The next day we woke up early to catch our shuttle into downtown Rome. It was only about a 30-minute drive, which wasn't too bad (considering it cost us 10 euros round trip – very well worth it)! The bus drops you off next to massive monuments and buildings which was a bit overwhelming, and yet so beautiful and breathtaking.
If there is one thing that you have to do while in Rome, what would it be? The first thing that came to mind was the Colosseum. So, we immediately headed there to hopefully be the first in line… but that didn't happen. We wanted to stop for coffee, and by recommendation, we stopped for some iced coffee called coffee granita (try it with the whipped cream!) at Tazza D'oro. We ordered expressos and pastries, everything was delightful (besides the roman service).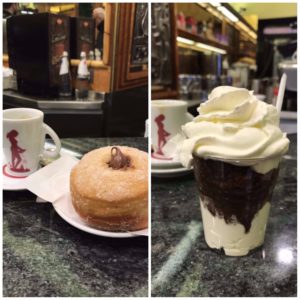 Luckily, this place was right next to the Pantheon. It is free to enter, so we did a short tour inside.
After all of this, we finally made it over to the Colosseum and I was blown away! There wasn't much of a line, however, it was freezing! The sun was out but we didn't have time to warm up, so it was a little hard to concentrate on the audio tour we purchased. Regardless, it was amazing! If we make it back again, I would for sure get the extended tour where you get to go on every level!
Along with the colosseum ticket purchase, you also get the Roman Forum. This actually had a longer line, but it was worth it. Once you enter, you seriously need the map, because it is enormous! There was so much to see over a vast amount of landscape and it would be worth an audio tour for an explanation as to what you are looking at. We didn't want to spend too much time in here as we had a lot more planned, so we headed out to our next stop.
Before our next stop, we grabbed a bite to eat at Il Grillo Brillo, another recommendation. (I can't say that I would recommend this place.) After our last Italian meal, we headed over to the Trevi Fountain. Another enormous and beautiful monument! Although, it was difficult to actually enjoy as there were way too many people trying to take pictures.
Next up, the Spanish steps. Gorgeous and overrun with tourists and locals shopping the after new year sales along the strip, we managed to take a seat in the sun and enjoy the moment.
We had intentions of not leaving until 7 pm, however, we had conquered the majority of our day and it was only 4pm. So, we decided to run over to Vatican City for some pictures.
On our way back, we walked through the same pavilion we entered. And upon recommendation, we were looking for a specific dessert place called I Tre Scalini to try their Chocolate Tartufo with whipped cream. But wouldn't you know that once we finally located it, it was closed for the season. Luckily, the place right next door had the same dessert and it was perfect! And again, so worth it. We managed to get back to the hotel by 530 with enough time to enjoy an appetizer and wine while reminiscing over our day with enough time to rest before packing up for our long day of travel.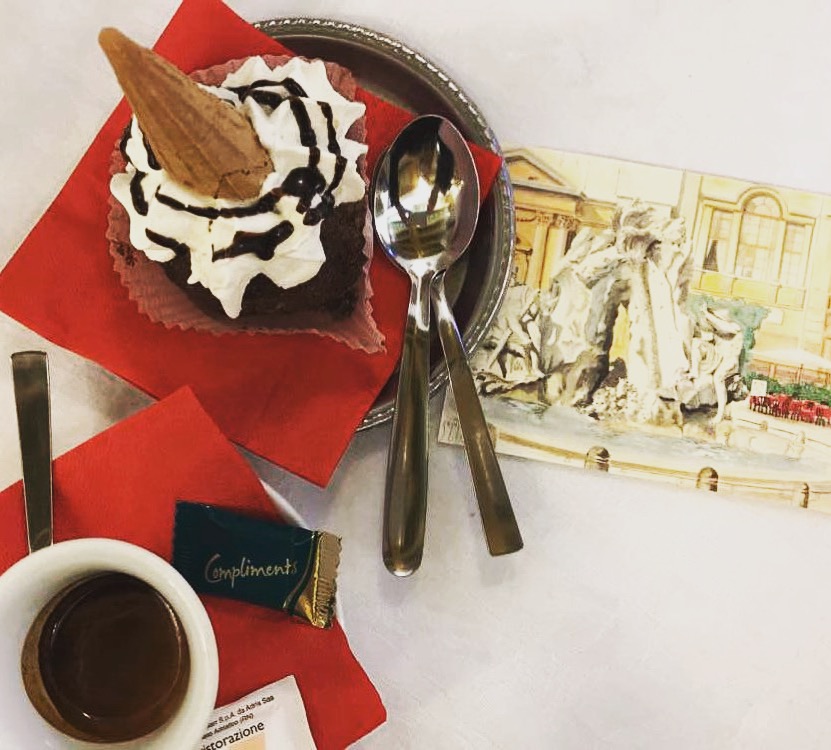 We walked a total of 90 miles in Italy! Enjoyed tons of Italian food and wine.
Created memories for a lifetime. Took too many pictures. And I'm still in awe.
Cheers!