With Santa Barbara only four hours from San Diego, we were able to have a couple weekend getaways to yet another amazing California wine region. Santa Barbara alone is beautiful, but then you add the wineries… winning!
We stayed at this adorable place called the Brisas Del Mar Inn, at the beach. The area is small, but the location is ideal. An old acquaintance suggested we try Brophy Brothers. This was our first stop, both times we visited, and with a spectacular view, it is definitely worth it. The place was packed around 2 pm, but we were able to belly up to the bar. We stayed for a couple glasses of chardonnay and an appetizer while talking to a local who gave some great advice on places to try.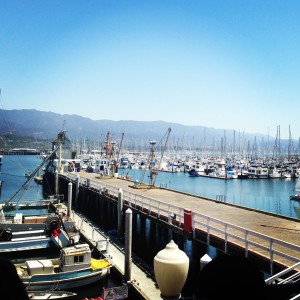 After a quick bite, we ventured back to the Inn to grab a couple cruisers (offered to guests at no additional charge!). We ventured off along the boardwalk and then back into downtown. We rode as far as the shops would take us, and then on the way back we stopped at the Mexican restaurant, Sandbar, for some margi's and Chips and Salsa.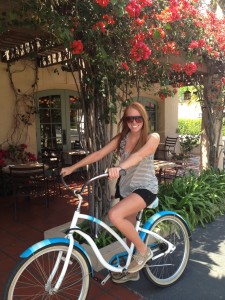 Arriving back at the inn, the concierge was having a cheese and wine happy hour… for free! So, of course we saddled up, poured a couple glasses of white wine and gathered a small cheese plate, and took to the patio area to enjoy the gorgeous day. This concierge event was a great way to meet other guests, which happened, and created friends for life.
Our dinner plans each visit were both in the downtown Santa Barbara area. One restaurant was suggested and another happened to be whoever didn't have a wait. The area has so much to offer, that we will end up trying a new place every time.
Our first weekend getaway involved the above, and the second day we enjoyed wine tasting at a few wineries. The second getaway involved another visit to Brophy Brothers, a lazy day by the pool, followed by the concierge happy hour. The second day, again, we found ourselves wine tasting all new wineries from our previous visit.
Overall, the Santa Barbara weekend getaways have been gorgeous, eventful, and full of memories. Would definitely recommend to those far and close. Cheers!