Our first adventure outside of the metro area was to Santa Fe de Antioquia. We woke up early on a Saturday to take a bus ride about 1.5 hours Northwest of Medellín to get there.
This beautiful town was once the capital of Antioquia. When entering this small town, you are dropped off by the bus just on the outskirts of the main square. The stone streets lead you into the middle of the square where there is the market, surrounded by a church, Catedral Basilica de la Inmaculada Concepcion, and other small store fronts.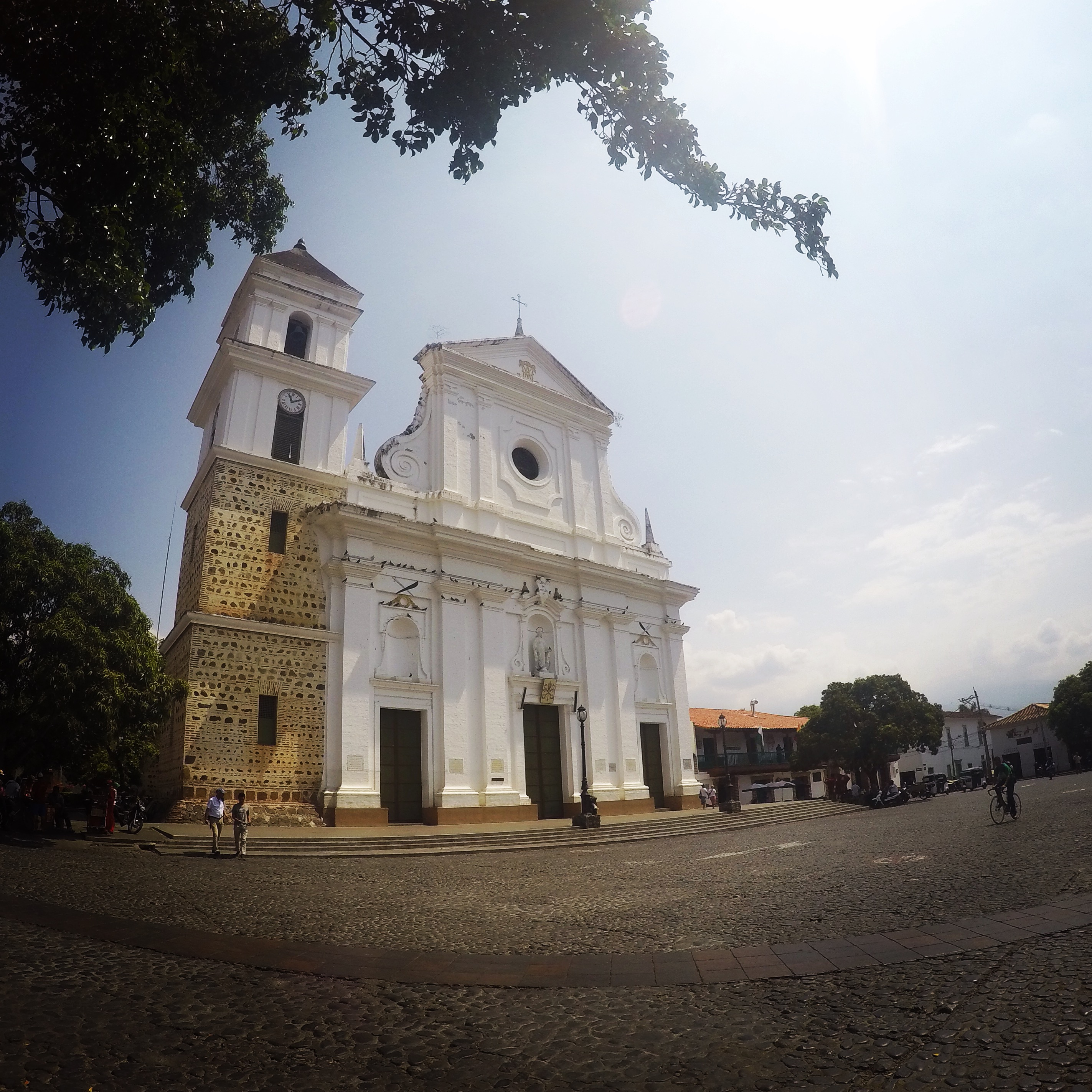 Our first stop was to grab a late breakfast, an arepe con pollo (it tasted like a chicken pot pie with less flavor) and then we began walking the streets.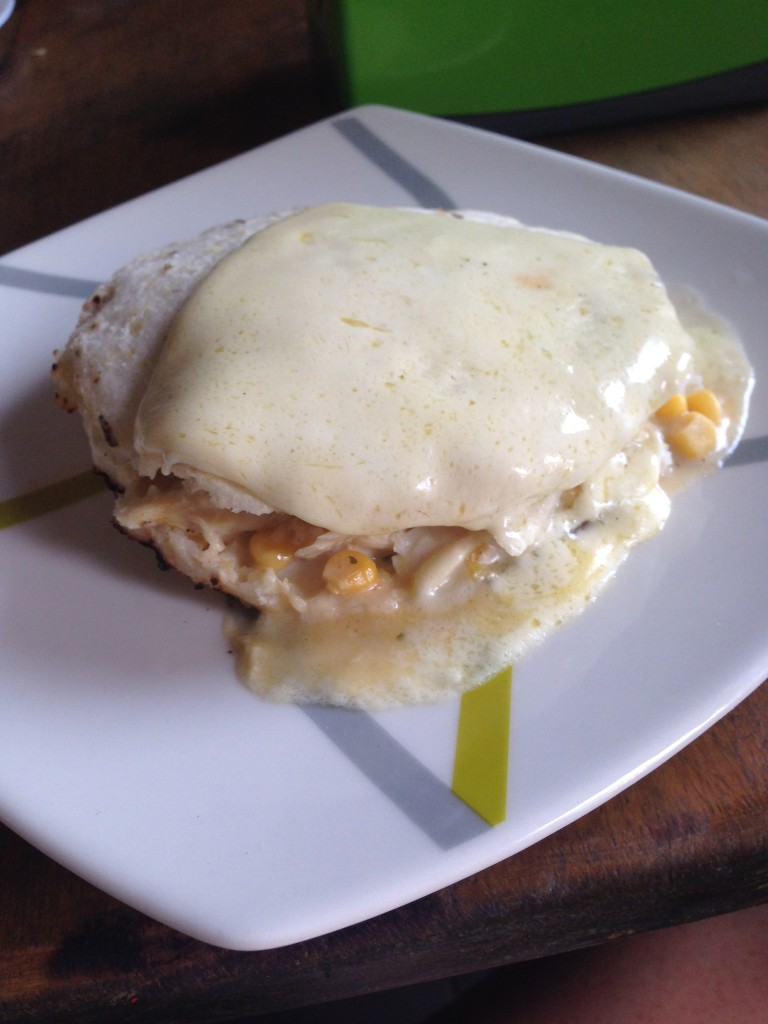 The town streets are lined with beautiful white-washed brick walls showcasing the occasional paintings or statues, which provide stories of the past.
The main square (and the city overall) was pretty quiet and we were told that the market was a must to visit. However, when we began making our rounds, it was much smaller than imagined; and each stand began to look the same. Most of them sold Tamarind (you have to try the sweet candy made from this) and then a few other stands had miscellaneous hats, ponchos and knick-knacks.
After we walked around a bit, we found a group of motochiva's (aka tuk tuk's – my first time!) that took us from the city to Puente de Occidente (Bridge of the West, a National Monument). It was about a 15 minute ride and I would highly recommend paying a few pesos for this. It would be a long, uphill walk otherwise. Plus, our driver recommended the best places to take pictures from on the opposite side of the bridge and then advised us to walk the bridge to the other side and he would take us back into town.
The bridge is mostly wood and sits above the Cauca River. Honestly, after a few pictures, there isn't much else to do, so you would only need about 30 minutes before heading back to the main square.
After we returned from "the bridge", we decided to visit the Museo Juan Del Corral. The Museum is free and full of history, but it is also all in Spanish.
And don't be fooled, traveling from Medellín to Santa Fe, the weather here was scorching hot! So be prepared with sunscreen, cooler clothes, and a hat!
Overall the city can be seen in under four hours. We spent our time taking photos, having a few beers and people watching. We then caught the bus ride back to Medellín to rest up for our adventures the following day.