When I was younger, I attended several church potlucks with my mother. However, my participation included going through the line and loading up on food. I don't ever remember trying to help, nor do any potlucks as an adult… until now.
I struggled to find the "right" dish to bring, when I came across these delicious bite size spinach parmesan balls. These turned out great as an appetizer and side dish. My first work potluck was a success! I will definitely be using this recipe for future entertaining!
Prep time: 15 minutes
Cook time: 20 minutes (x2 batches)
Total time: 1-1.5 hours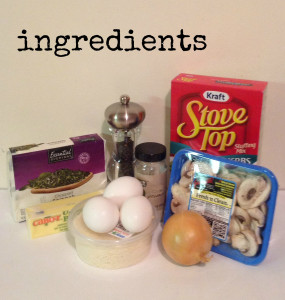 2 (10 oz.) packages frozen spinach, thawed and well-drained
1 small onion, very finely chopped
2 ½ cup herb stuffing* (1 box)
5 eggs, beaten
8 oz. package mushrooms, finely chopped
½ cup melted butter
½ cup parmesan cheese
2 tsp. garlic salt
1 tsp. black pepper
Directions:
Preheat oven to 350 degrees and spray baking sheet with cooking spray.
In a large bowl, mix all ingredients until well combined. Form into 1" balls; place on baking sheet.
Bake for 20-25 minutes, until lightly browned. Makes approximately 50 balls.

** Make sure you squeeze out excess water from spinach
** Seasoned bread crumbs can replace the boxed stuffing
** You can also increase parmesan up to one cup