I am currently on my first long-term trip around the world. I was a bit nervous starting this adventure, especially with the packing piece.
Our travel plans changed last minute, so I had about a month to spend planning and buying the things I needed with me on the road and decide what could stay.
I knew I wanted to be pretty minimal, and it would be a necessity since I didn't want to check any luggage. We have a lot of friends that travel, so what was constantly said was, "whatever you think that you will 'need', cut that in half".
A bit stressful trying to plan destinations that you've never been to and then what to pack on top of that!

Before I left San Diego, I created a video detailing what I thought would all fit into my bag. You can view that here. However, the list below is what actually made it into my backpack.
This is still a learning process for me, so I will be doing another video and post after the travels to give a review of what worked and what didn't.
Packing List:
45L carry-on travel pack: Pacsafe Venturesafe EXP45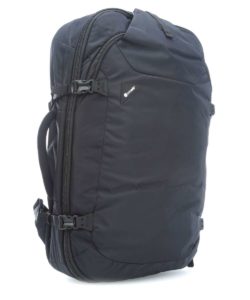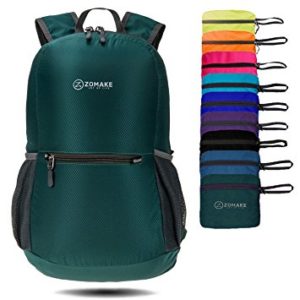 Eagle Creek: Travel Safe TSA Lock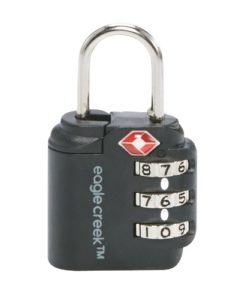 Electronics + all chargers:
Shoes:
Clothes:
Other Essentials:
Hope all of this info helps in your journey! I will be doing a follow-up post after all of the adventures to let you know what worked and what didn't (for me)! You can check out my "what I thought I was going to bring" video here.
Any questions or suggestions are always welcome! 🙂
*This post contains affiliate links. If you make a purchase using one of these links, I will receive a small commission at no extra cost to you. These commissions help keep this blog running. Thanks!