What better way to enter your 30's than with a half marathon to complete your Triple Crown Series?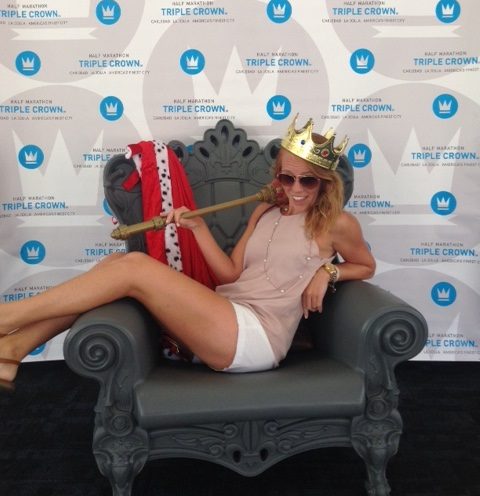 In the fall of 2015 I made an early decision for 2016 that my quest would be to complete the three half marathons (within a given year) to receive my Triple Crown badge of honor (a medal). I felt pretty confident and began training early. I set up a training plan tailored to each, but as with life, you never know what can happen.
Race 1: Carlsbad.
Training started off well, it began in the San Diego "winter" which made for easy training days in the afternoon. Things began to get intense when I attempted (and successfully) completed my first train run. (For those of you that may not know, the train run is taking the surf rider train from Solana Beach up to Oceanside, and then running back to your car. It's approximately 16 miles.)
Was I ready for this first half? Heck yes. And when race day came, my nerves were a jumbled mess, but it was hands down the most beautiful run I had ever partaken in. People in the masses would just stop to take selfies and pictures of the coast. It was that gorgeous!
I came out of race one feeling confident, but knowing I could do better. My goal was to PR with each race…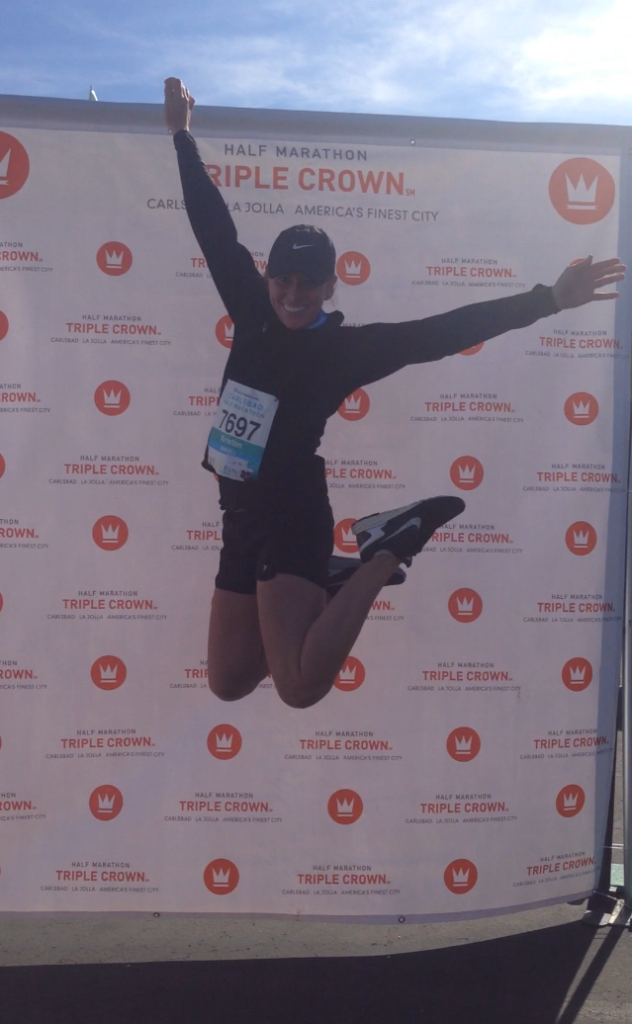 Race 2: La jolla.
Training for race two, seemed to go as smooth as the first time. However, with having a few running friends, I obviously got the warning about the hills. So my training consisted of running hills at least once a week. Then I was getting mixed messages, some saying that the hills weren't so bad and I began feeling extremely anxious about this run. (PS – I HATE hills).
Second race was underway, you take a bus from La Jolla up to the Del Mar fairgrounds and then run back to end in La Jolla cove. Oh, and did I mention there were hills? In case you were wondering – they looked like mountains. Enough said.
Needless to say, I did not PR this race, and not sure if it was the downhill, but I managed to injure my left knee, so that was cool.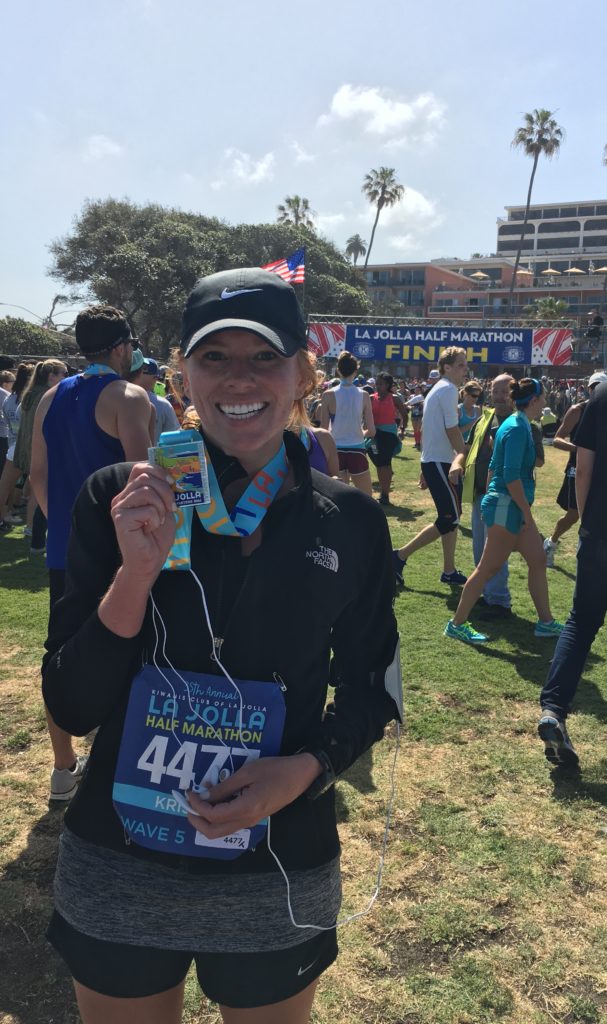 As if running three half marathons within a given year wasn't enough, I was out of my mind and signed myself up for the Rock n Roll San Diego Full Marathon. Because, why not, right? I will say there was a little pressure to do this one instead of waiting until after my triple crown was completed. However, what's done is done. You can see my RnR recap here.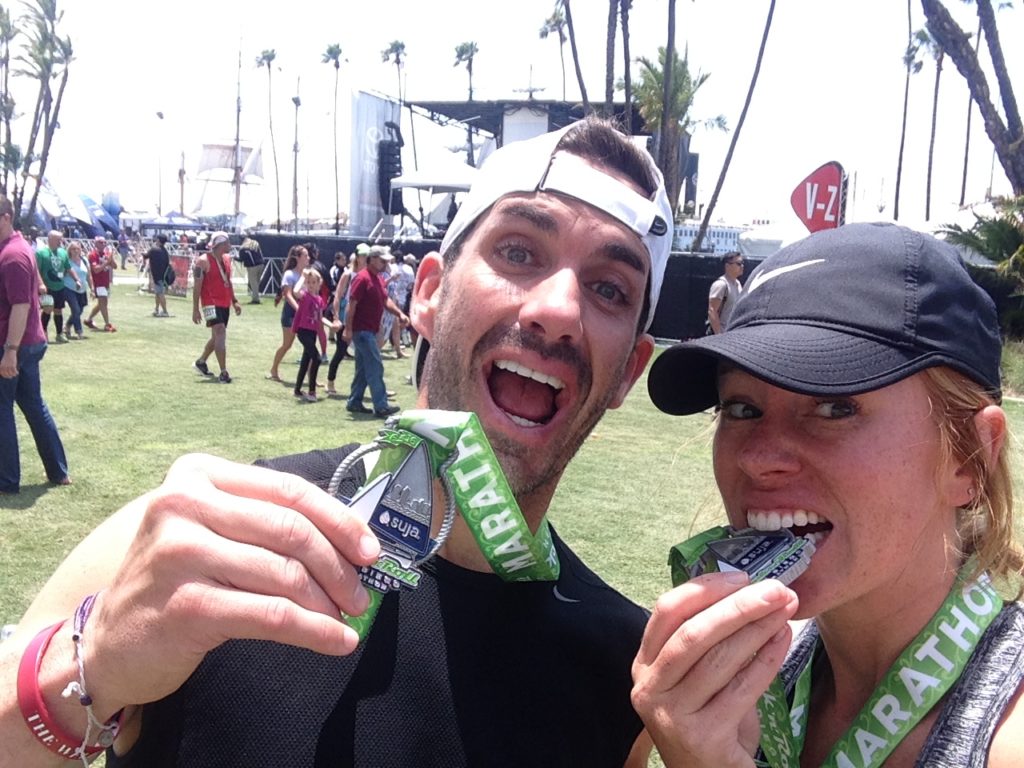 Race 3: AFC (America's Finest City).
After completing the full marathon in June, with an injured leg, I was in no mood to begin training immediately. Scheduled a doctor appointment to make sure there wasn't something going on in my knee – worse than appeared. Thankfully the x-ray came back clear – but now I needed to allow time for healing.
I picked up my strength training, and slowly but surely added back cardio. It felt like I was running for the first time in my life.
However, race day came, my nerves were low and I would say it was my most successful race of the year.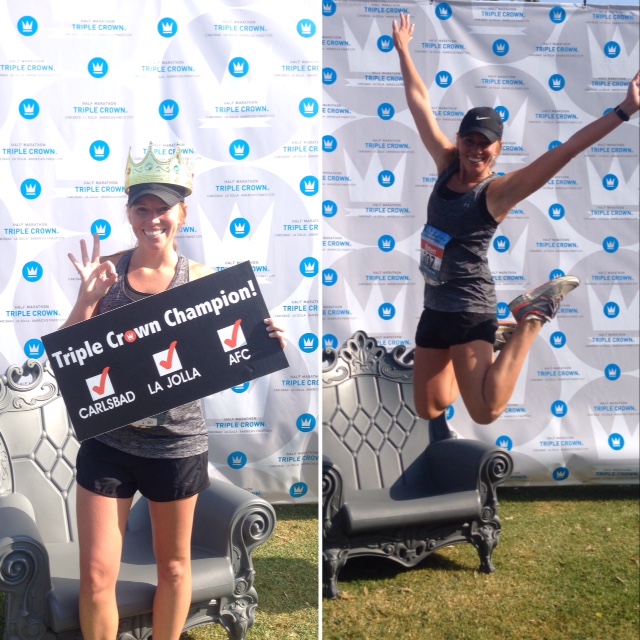 Bringing in my 30s never felt so good. Mainly because I retired from running… at least for 2016.