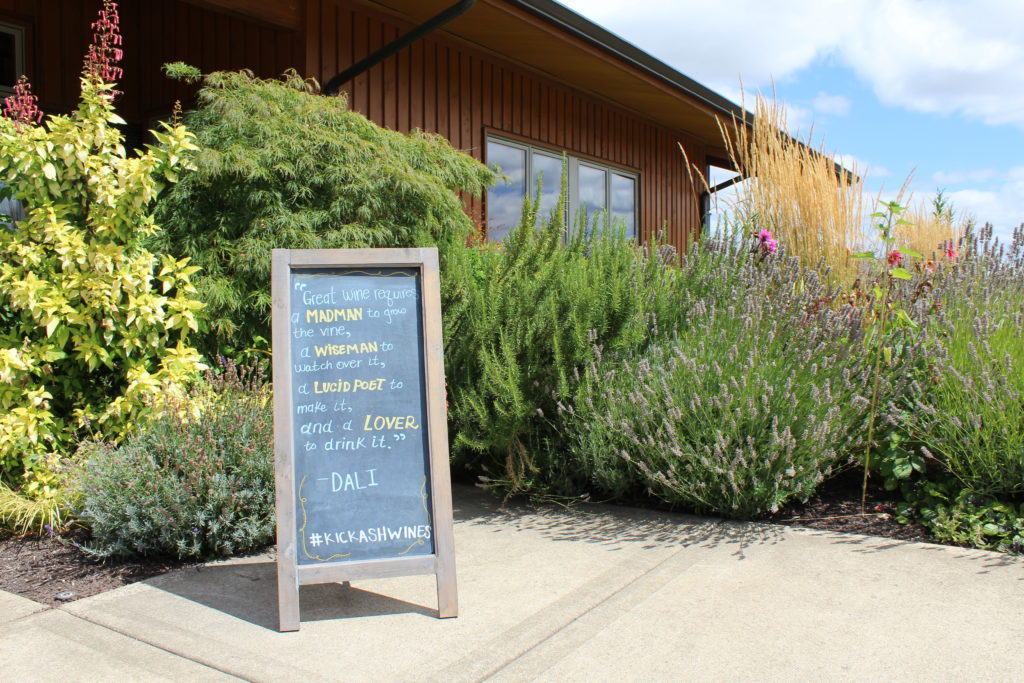 This past August was our third time attending the World Domination Summit in Portland, Oregon. Last year we made it a point to go an extra day earlier to experience the wine region, Willamette Valley. We had such a good time; we decided to do it again this year.
Now if you have not been to the Portland area, the locals are a little particular in how it is pronounced… Say it with me… Wil-ahh-mit Valley.
As with any trip that involves wine, I started planning a few weeks in advance. Although we fell in love with a couple vineyards last year, I decided to start with new vineyards with the option of visiting a couple of our favorites. I mean, wine not?!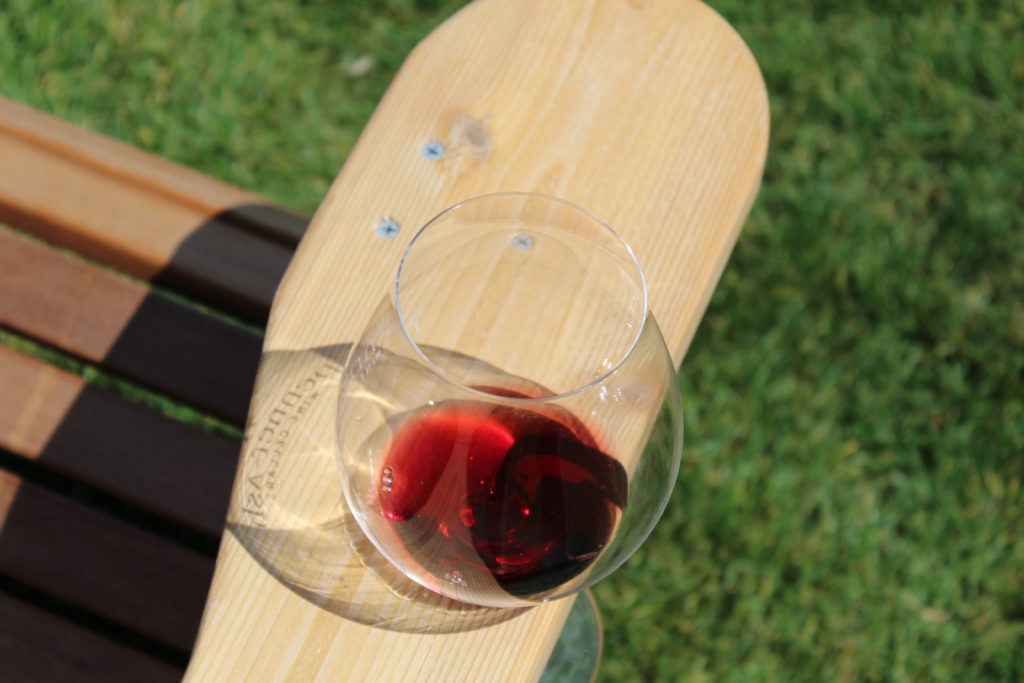 Also, this year was expected to be a bit different in a couple additions to our wine tour. So, that always makes for a good time!
Here is how our Wine Wednesday trip went down:
Wednesday, August 10th:
Breakfast: Prasad. Recommended by our Airbnb hosts last year, Sarah and Patrick. The must try: Cashew Parfait. It was so light and refreshing after a day of travels and before a day of vino.
Drive: Approximately one hour from Portland.
Wineries:
Bergstrom
With Bergstrom opening up at 10 am, this was of course our first stop. We were the second group to enter that morning, and after we received our first pour, we headed to thedeck. Their patio had a lovely view over the vineyards and an old barn. Since the morning started out slow for them, Felicia was able to bring our tastings out to the patio – her one-on-one service was excellent and descriptions were very thorough. Would highly recommend this winery.
Adelsheim
This winery was literally a mile down the road and opened at 11, so this was stop number two. The tasting room had a great view of the patio, leading out to the vineyard, which we later explored. Overall, wine was great but the patio and vineyard took the cake.
Penner + Ash
Not too far from Adelsheim was a favorite from last year, so we couldn't pass it up. I have to say, that this winery still stands as my favorite. We were able to bring our tasting out to their grounds and enjoy the view. Seriously, one of the best views. Highly recommend!
Last year we didn't stop for food, not always the best idea, however, this year with friends in tow, we decided to stop for food at a recommended mart in the town of Dundee. The Red Hills Market offered local ingredients to all menu items including pizza, soups, sandwiches and salads. Fun setting and very easy to order and get in and out in a timely manner.
Next up…
Vidon
Last year we managed to get lost trying to find our last winery, and google maps unfortunately put us in the same situation this year. Once we found our way to the gate, we quickly knew this was a ma and pa winery. The reviews had stated this, but as a recommendation from Chelsea Dinsmore, that was a positive to this place. Sure enough, the owner was in the middle of washing some barrels out and stopped to give us a few tastings. You always get the best stories and history from the owner.
Stoller
And yet again, we managed to squeeze in one more… This place was recommended last year by Sean Ogle and did not disappoint. They offer plenty of outside seating to enjoy the view. Along with the awesome tire swing, they also offer frisbee golf! So you could naturally spend all day there!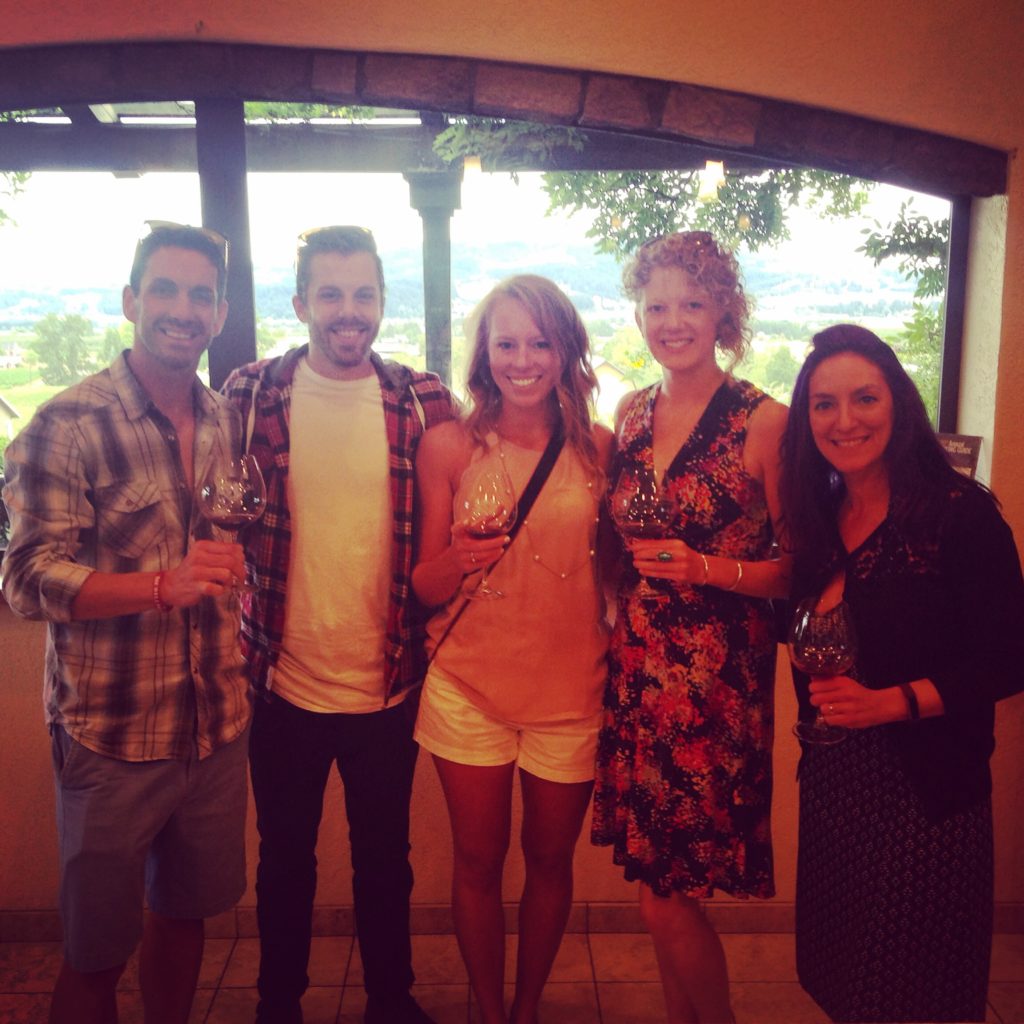 Last year we decided to stay in the area and grab food, however, this year we wanted to head back to the Portland area to try some recommended restaurants. We decided on Oven & Shaker as this was recommended to us by Chelsea Dinsmore last year, and her review at the time was that if she could have this as her last meal, she would. I would also recommend this place! Nice ambiance and great food.
All wineries were in the $15-20 range per tasting.
If you have been there and have any recommendations, please comment below, I would love to add them to my list for next year!