My first experience on a cruise could not have been on a better weekend: Cinco de Mayo. Not only was it on one of my favorite "holidays", but it was also going to Ensenada, Mexico.
The cruise was out of Long Beach, which was about a two hour drive from San Diego. So we decided to head up there on Wednesday and stay the night for an easy departure the next day.
Thursday flew by and we were soon boarding our Carnival Imagination Cruise. The setup was about the same as a plane (as far as boarding) – you went through security, getting your "pass", and then finding your room.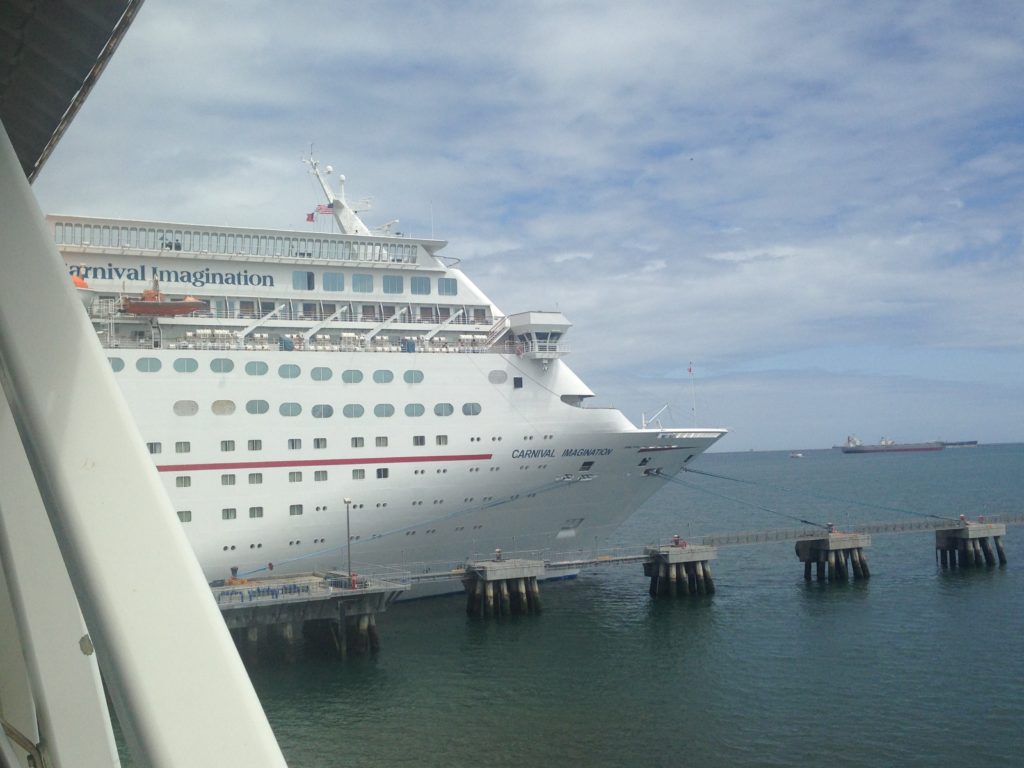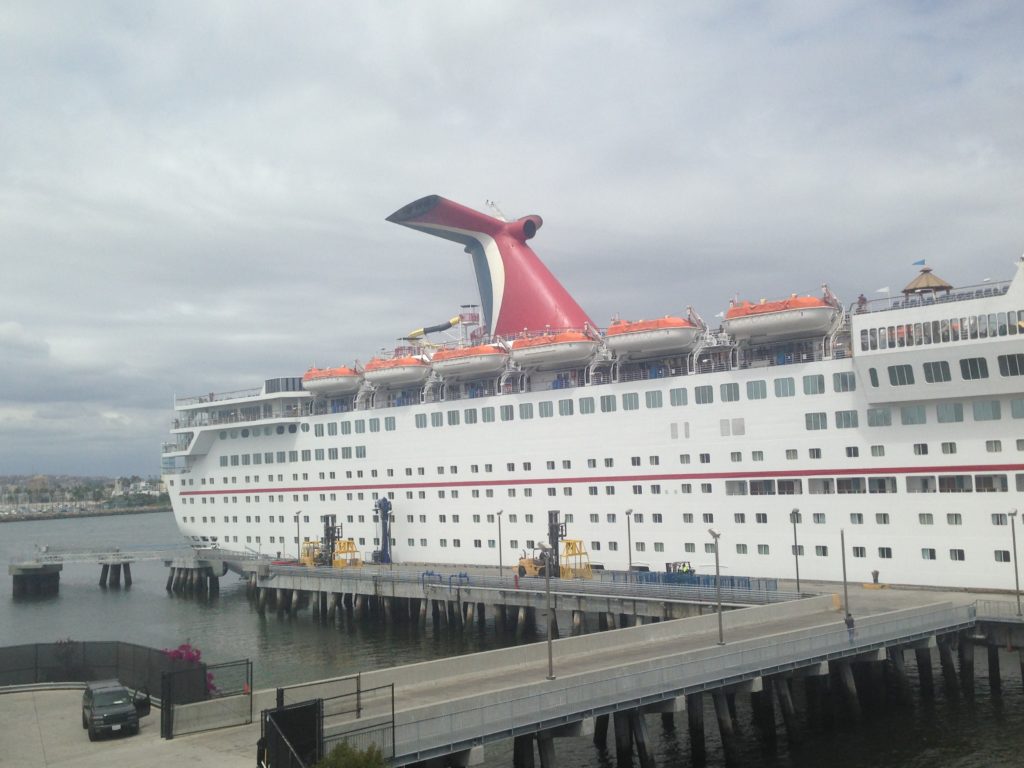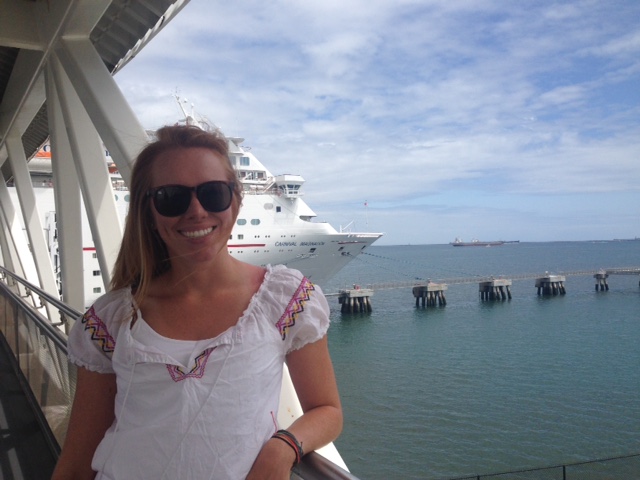 After receiving your pass, you are immediately bombarded with photographers wanting to take your picture at every station. This was fun for the first couple of days, but a little uncomfortable. We found our rooms fairly quickly and then decided to explore the ship.
We found the main stage, dining rooms, multiple bars, casino, and clubs. It seemed to never end and I knew I would indefinitely get lost.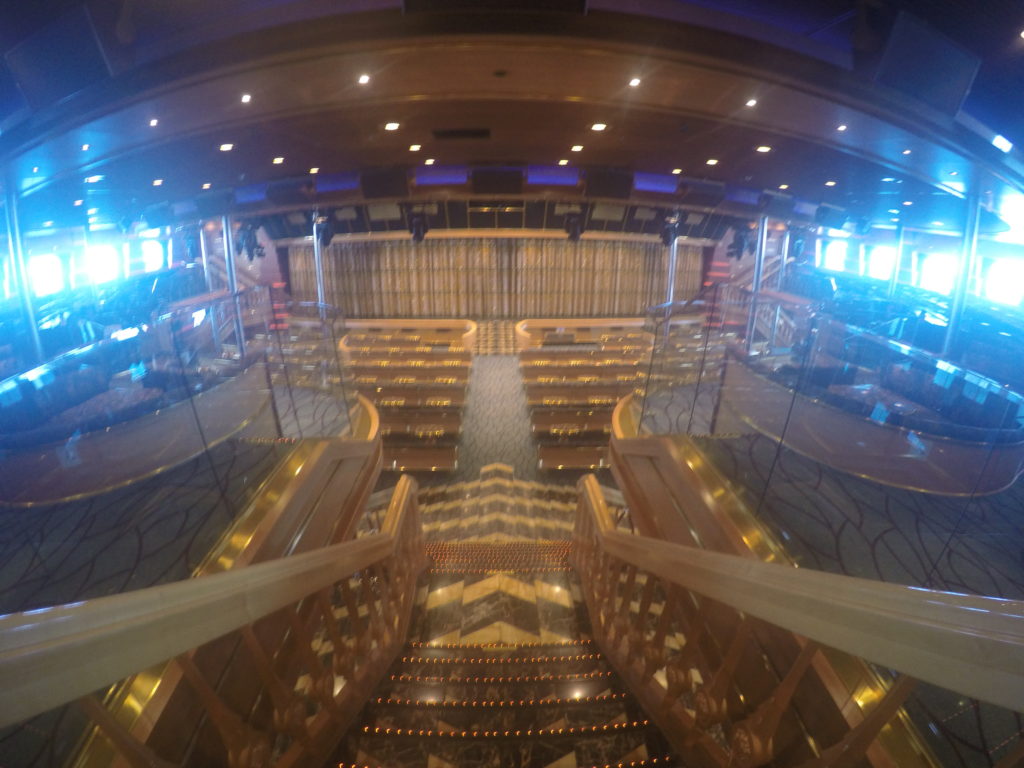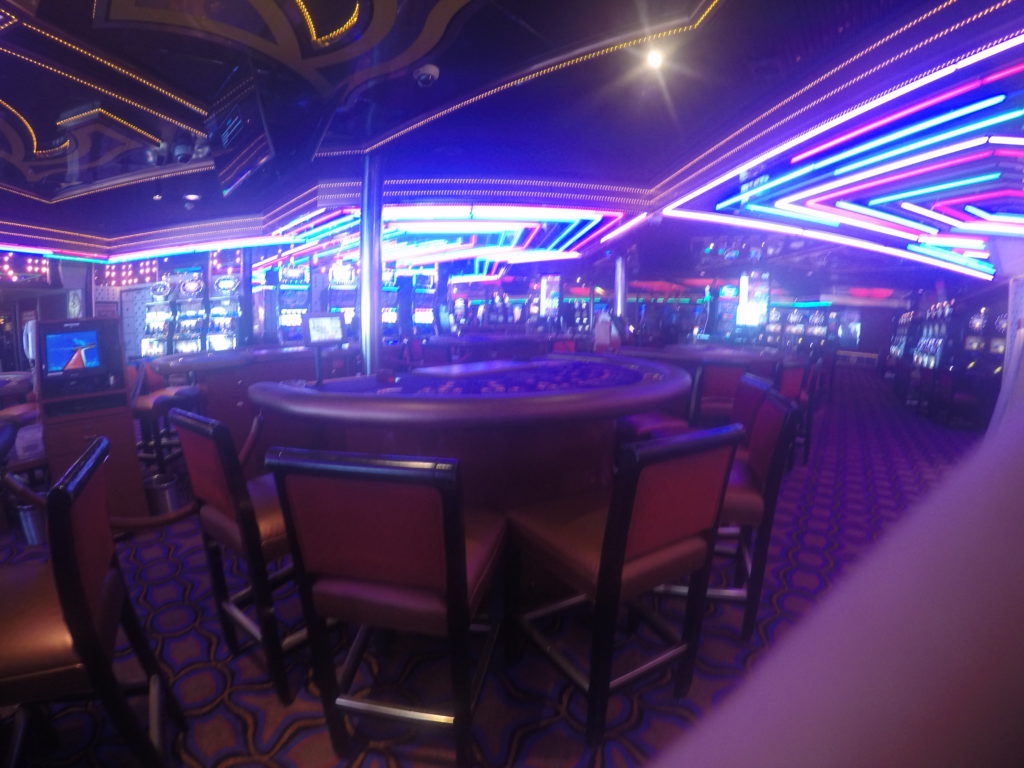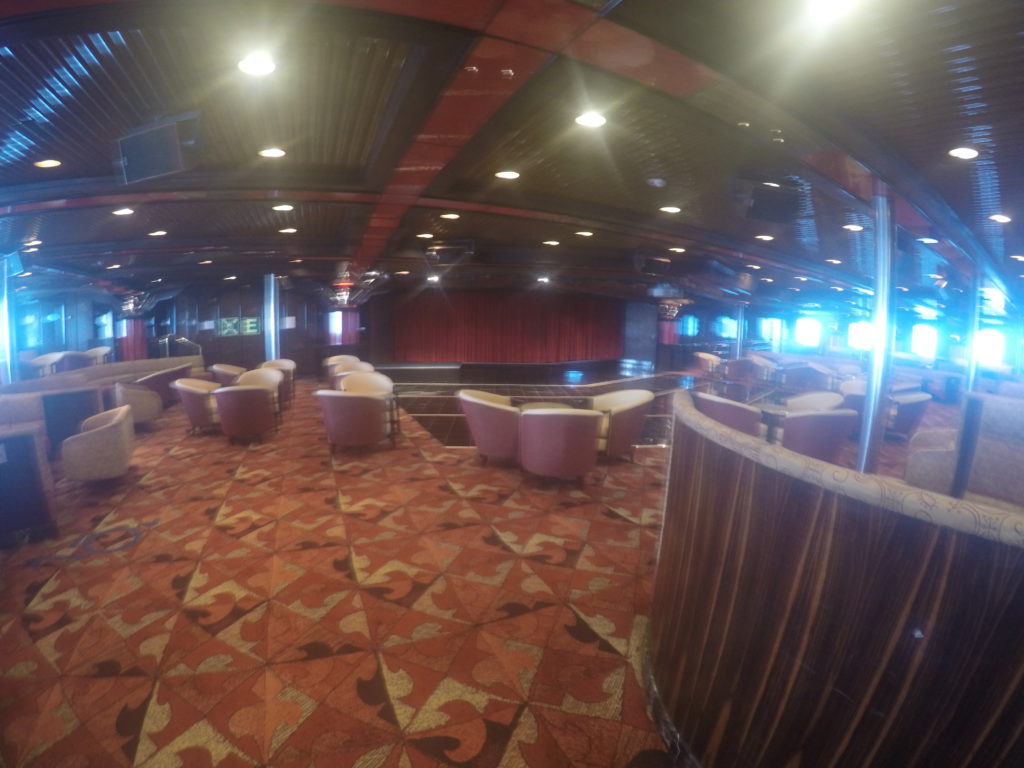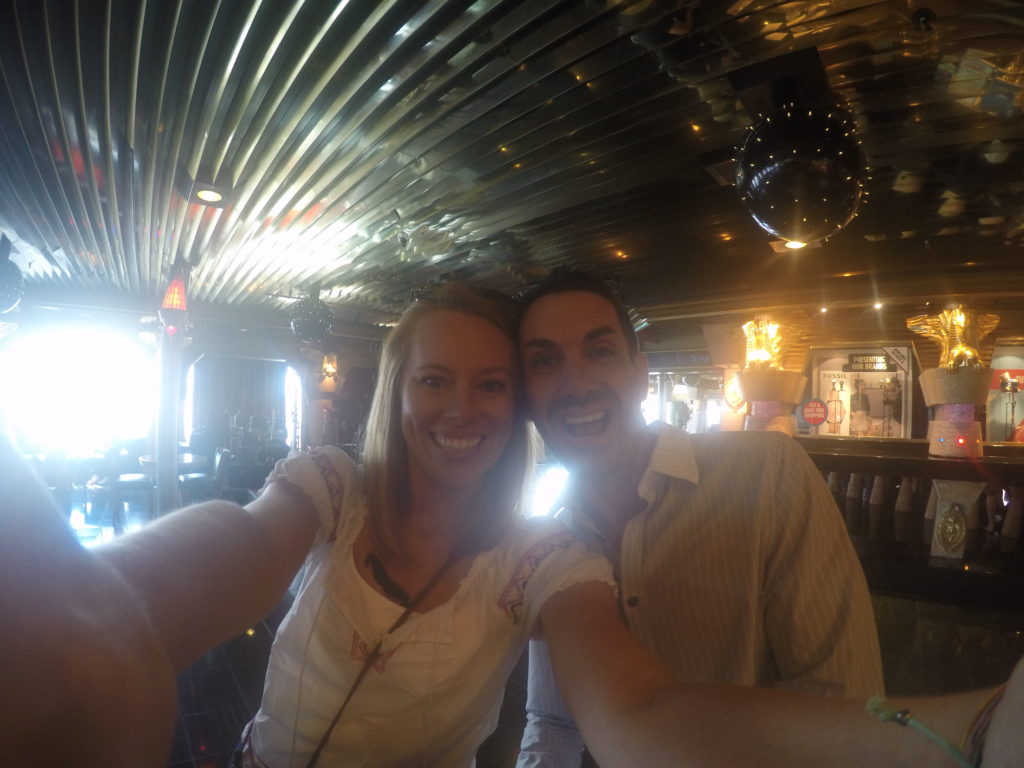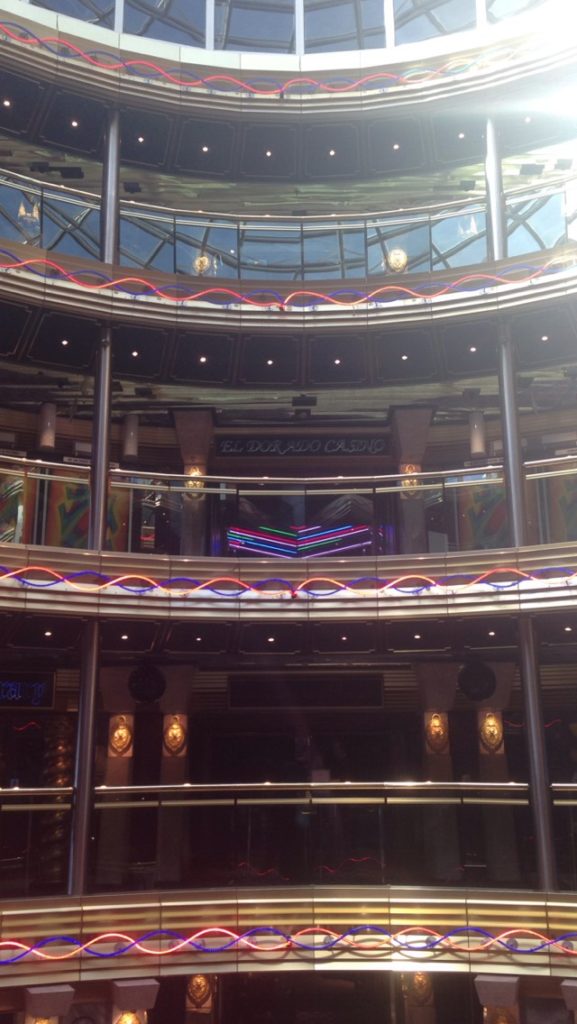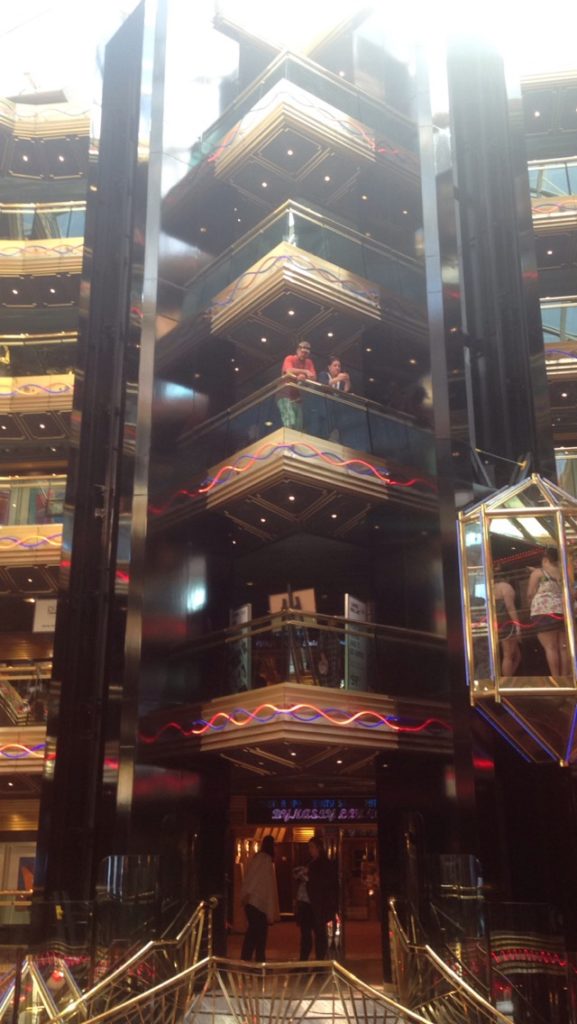 The ship finally departed around 530 and we had to do the mandatory safety briefing, which seemed disorganized and was extremely boring, but understandable.
After the briefing was over we decided to have a couple adult beverages and head up to the main deck where there was a DJ and Cinco de Mayo festivities. They were giving out sombreros, fake mustaches, and chili necklaces. I scored a small plastic sombrero headband which accompanied my poncho perfectly.
The first night, we had a taste of everything – we enjoyed the main deck, casino, main dining room for dinner, and the piano bar – such a fun night.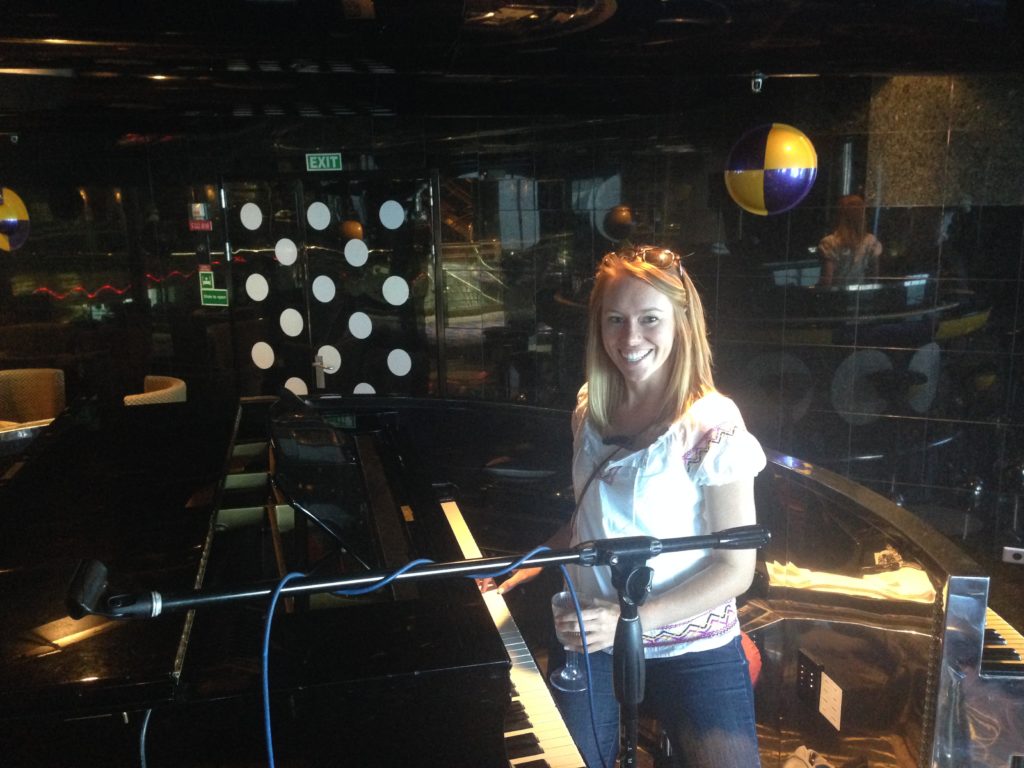 Saturday quickly approached and our day was off to a running start, literally. Since Mike and I are training for a Marathon, we had to get in a "long" run. We knew we would be on the ship so we managed to get ten miles in on a treadmill. Although it was extremely boring, I am so glad we got it done. (Also, the gym was really nice)
This also happened to be the day we were at the Ensenada port of call. So, after our run we attempted to get breakfast quickly. However, there really isn't any way to get food "quickly" on this cruise. I was amazed at how many people were constantly in line for food. The food was always there, but people seemed like they would never eat again. Anyways, we finally grabbed some food and headed off the ship to explore.
We walked from the port into the main Ensenada strip for a little over an hour. The streets were filled with small businesses mainly for tourists. Some items were very beautiful, most were souvenir trinkets.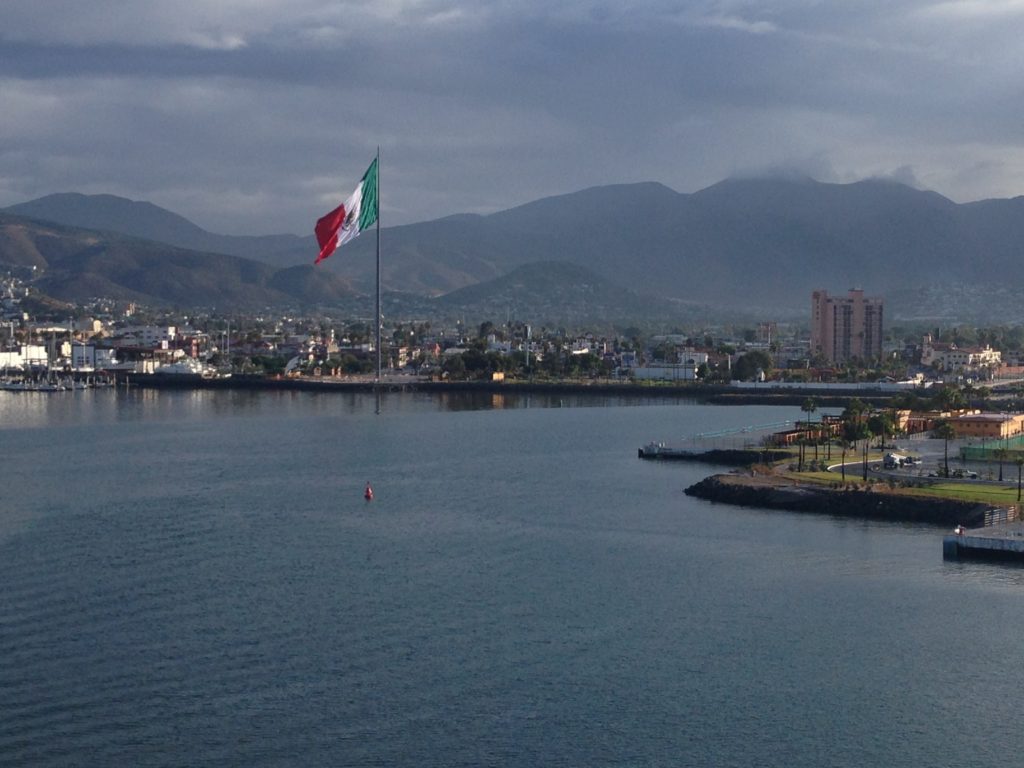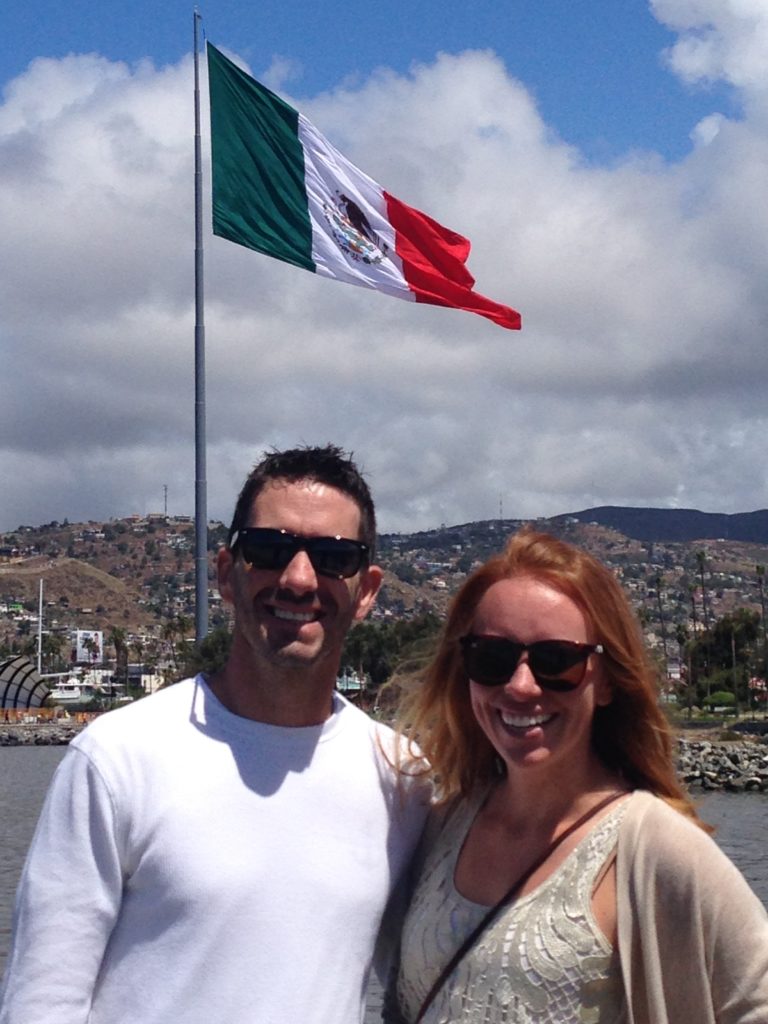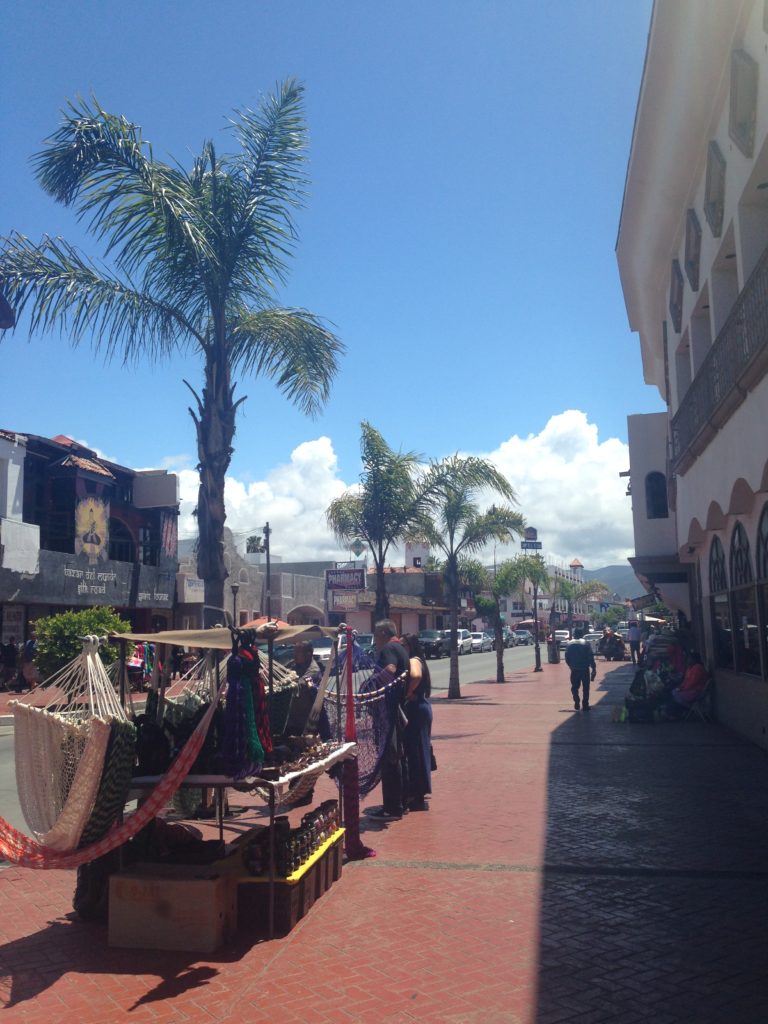 Next time I would probably sign up on an excursion – they had offered tours in their main strip (which was either a bar crawl or shopping), wine tours, and other miscellaneous tours – all seemed like they would have been a good time.
Mike had taken this cruise before and had an acquaintance at this small tequila hut. His station was right next to the ship, so we felt safe having a "couple" drinks with him. However, the "couple" quickly turned into a couple more. We finally called it quits and headed back to the ship with enough time to rest up and then get ready for our dinner.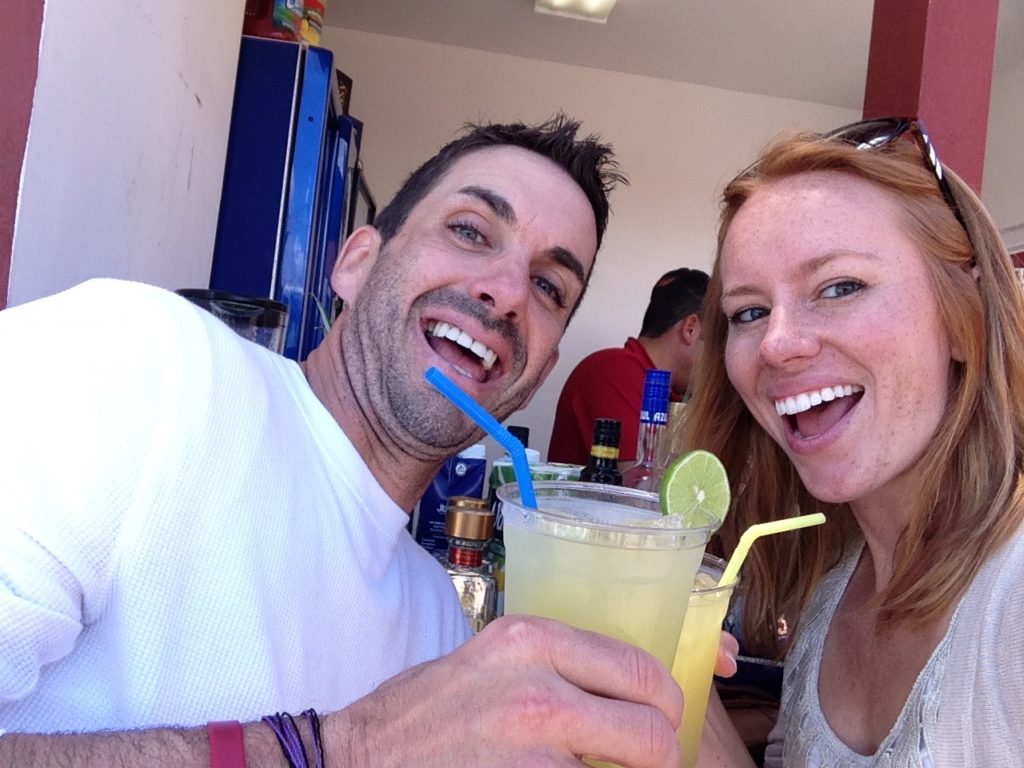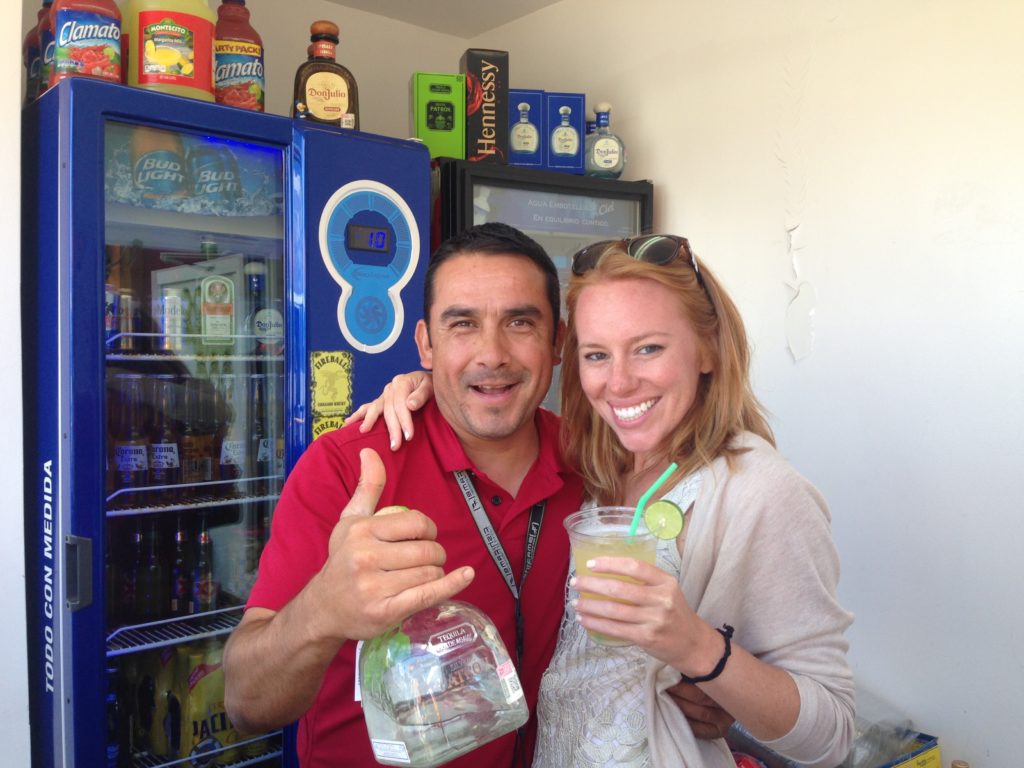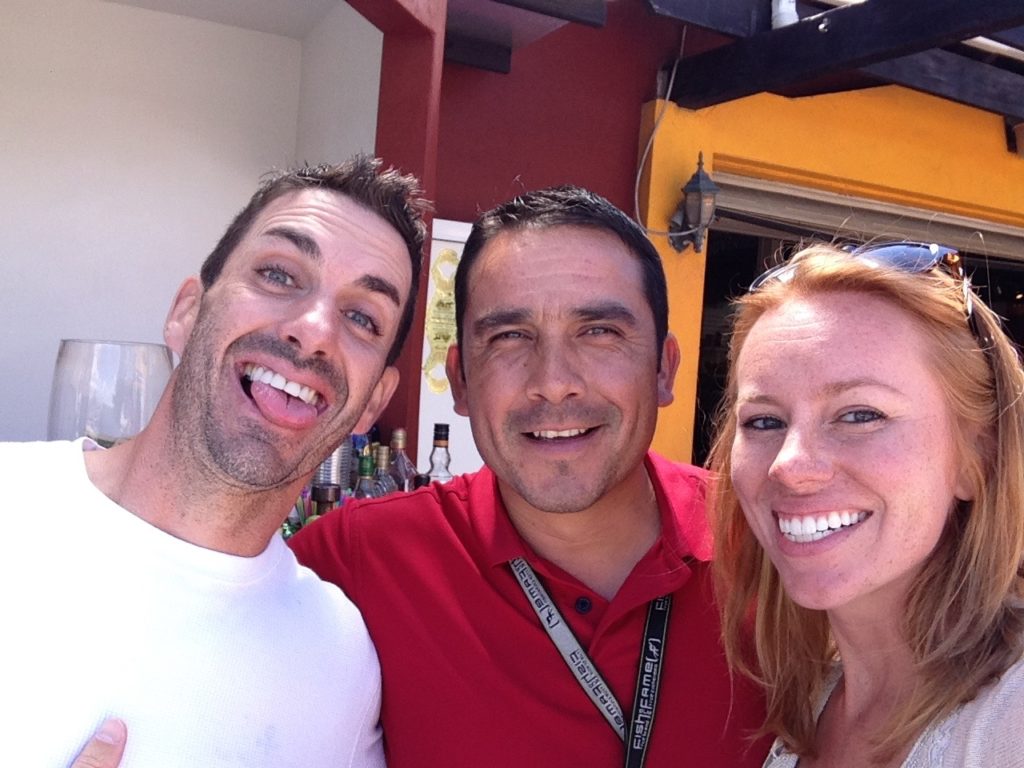 We missed our initial dinner setting and ended up at the later dinner, sitting with a group from the L.A. area who had a great energy/vibe about them. Although the dinner was great, it had been a long day and the motion sickness (maybe tequila) was getting to us. Needless to say, it was an early night.
Saturday was our "day at sea" and we decided to get our breakfast on and then spend the day next to the pool. By the time we made our way up to the pool deck, the majority of seats were taken, so we ended up on the upper deck, which actually ended up being the best seats in the house (mainly for people watching).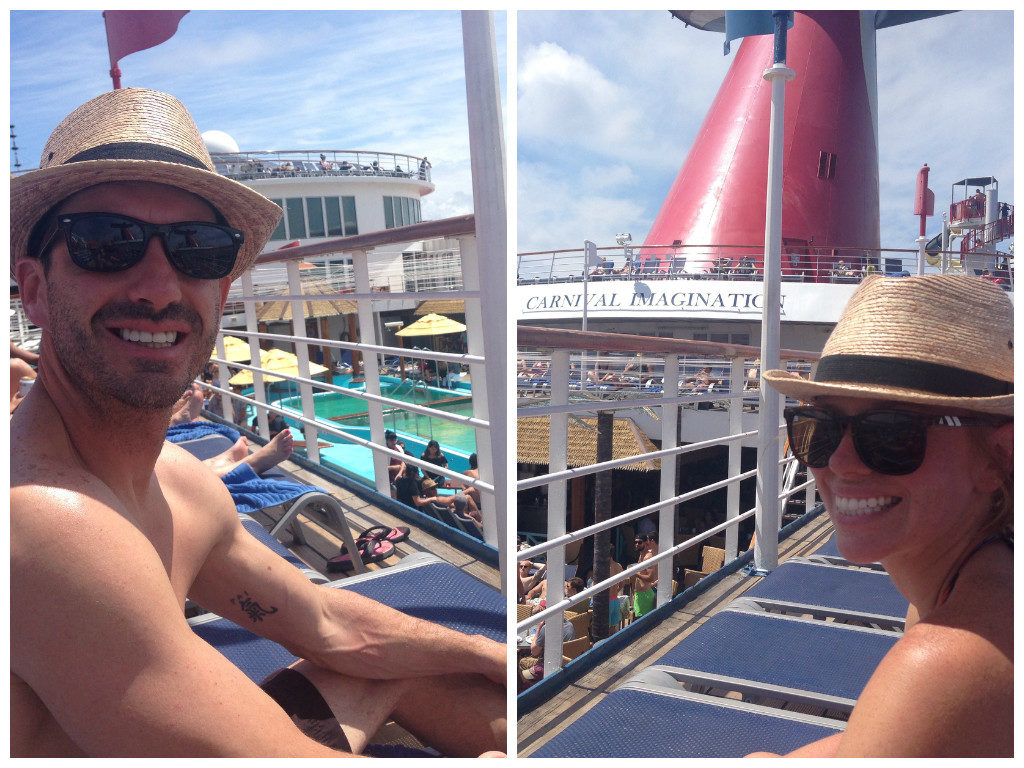 The Carnival Crew put on a show right in front of our seats for the "hairiest chest contest" – I know it sounds totally sick, but it was hilarious. It turned into a Magic Mike show and it was great.
We spent the day laying out, eating food, jumping in the pool and just relaxing until it was time to get ready for dinner.
Saturday evening was our formal night (not sure if it corresponded with everyone else lol) and we headed to dinner. After dinner, we decided to try out a "show" called "Divas" – not quite what I expected, but definitely worth a try. After that, we headed to the piano bar, and this time we stayed for the "adult" version – needless to say – we all had a great time.
Sunday we were docked at Long Beach in the early hours and were ready to jump off the boat to head back to San Diego. Hands down I would do another cruise; however, I might stick with another short day cruise.
If you have any recommendations of cruise lines or destinations, would love to hear them!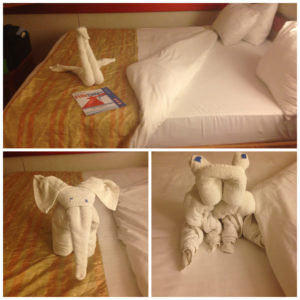 The turn-down service always left a cute little towel animal – I was so excited to see each one. Aren't they just adorable?!