Year after year I constantly battled with myself on whether I should chop my hair off or not. (I know first world problems.)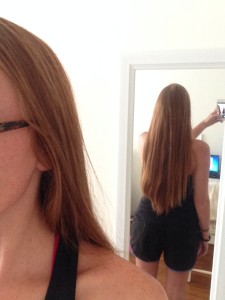 I have always had long hair, and have only chopped it off twice in my life. So, needless to say, this past Friday I decided to take the plunge again. And for a good cause.
I've struggled with this because the majority of hair donations need to be at least eight inches. (I think my ideal cut would only be four to six inches from my shortest layer.)
I recently ran into some random post on IG about how they recently went through the same thing and encouraged everyone to research hair donation companies before committing.
So, I began looking up a few organizations for donation. I am not going to write any negative information regarding each organization, but I encourage everyone to do their research as well.
The first organization I had considered years ago was Locks of Love, mainly because they are very popular. After some research, I decided not to go with them. They have a lot of mixed reviews, so I decided to look up different opportunities.
Pantene Beautiful Lengths is another great organization. They require at least 8" and their hair replacements go to adult women.
http://pantene.com/en-us/experience-main-section2/beautiful-lengths
Wigs for Kids specializes in hair replacements for children. They do require at least 12". This was a little too much for me to handle. (After I made my decision, this actually would have worked.)
Children with Hair Loss is another great non-profit organization. They donate hair to children struggling with multiple diseases that cause hair loss. They require a minimum of 8".
http://www.childrenwithhairloss.us/
I am very happy with my decision to donate to Children with Hair Loss.
I went to Sweet Salon for the first time and my hair stylist, Krystal, was very patient and took great care of my ginger locks.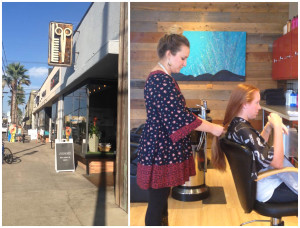 The whole process is pretty scary, but the chop is pretty quick! I originally asked to take off the minimum of 8 inches. However, after looking over the haircut style I wanted, we knew it was definitely going to be more than eight.
So, as per the instructions. Krystal brushed and braided my hair. Because my hair is so thick, she was unable to use scissors and had to use the buzz cut clippers. I'm not sure what would be scarier – the buzz sound from the clippers or the scissor snipping. Anyways, I will post a video to my IG (@kris10renae) and you can see her snip off my hair and my dramatic reaction.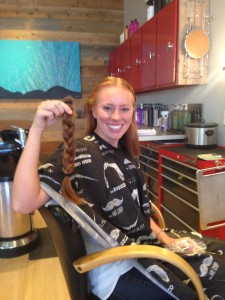 After the hard part was done, the styling began! Krystal did an amazing job and styled it both straight and curly. I am extremely happy with my cut and the decision to donate.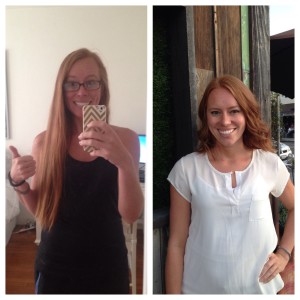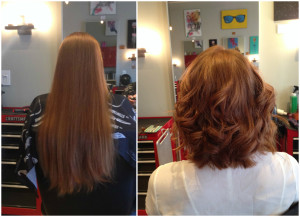 Which, did I mention the length that has been donated?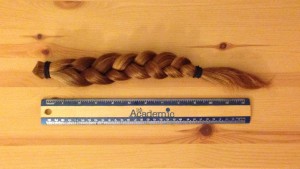 Also, I thought it would be fun to include a check donation – basically, however long my hair was, I would write a check for that amount too!