We have now hit the one year mark from packing our west coast bags, and driving to the East Coast. The leaves are changing and slowly falling off the trees. So, what better time for the parental unit to visit?
Mom has never been to Boston and was super thrilled that I was moving here… to give her an opportunity to visit, of course. This is definitely a dream city for her. Cool weather, big city, and a drive away from many adventures.
I picked her up on a Friday afternoon; and just like my other visitors, we headed straight to the Freedom Trail. I am a big advocate on going during the week to beat the crowds. However, this time, we did not beat the tour groups.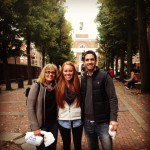 We started off in the Boston Commons and began the trail. She was entranced by the cemeteries, old churches, and memorials. Not even to the halfway point (Bunker Hill Memorial), mom was worn out from the early flight and the many steps we made her hustle through. So we turned the tour around and of course headed to a pub. But not missing Mike's Pastries, where she had her first cannoli.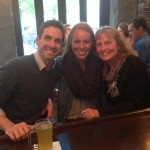 Our original plan was to choose a restaurant in North End for a fancy Italian dinner. However, plans changed when the day grew longer. So, we decided to walk down the street from our house to our local Italian Restaurant, Porcini's. Needless to say, we love this place.
Saturday turned out to be a rainy, gloomy day. We drove to Bunker Hill to view the monument. Mom was able to find her quest… to visit all of the National and/or state parks. What an awesome adventure! We then made our way over to the JFK Library and Museum. This was a whole lot of history and such an amazing and informational tour. Plus, this location is right on the Harbor… gorgeous!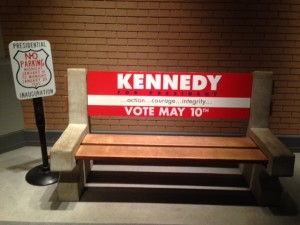 We headed over into Fenway to view the Ballpark, and as we passed Cask n' Flagon, mom had to stop. She couldn't have chosen a better time, since the OU game was on. We enjoyed a few beverages, with bar food to complete the evening.
Sunday was expected to be a gorgeous day, so we headed up to New Hampshire; and boy, were we in for a surprise! It was a long hike, but we made it into the mountains to see beautiful foliage. My pictures did not do it justice.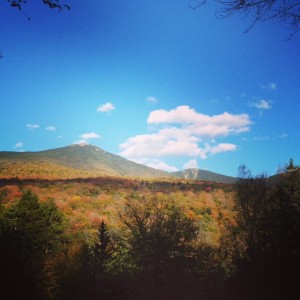 Our first adventure was in Attitash, where we participated in the Alpine Slide down the White Mountain. This was so much fun. The Coaster will be on my next adventure, along with zip-lining. After enjoying a quick bite to eat, we headed over the The Flume. This was a tough decision, because I originally had the tram on the agenda. The Aerial Tramway takes you up Cannon Mountain to view over many states. However, we did not have time for both adventures, so we decided on Franconia Notch Park. This was a nice nature hike.
Monday ended up being a mother/daughter day. We got her all packed up and drove down to Newport, RI. There is so much to do, and so little time on this mini adventure. We drove straight to the beach and walked the coastline and walked a little bit of the Cliff Walk (I will definitely have to do more of this). With little time on our hands, we headed over to Newport Winery. (I would technically call this her first Winery)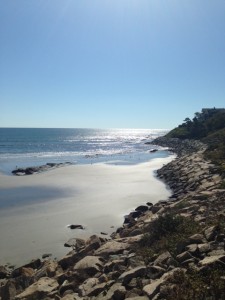 We wrapped up the trip on a beautiful note; however, goodbyes are never easy.