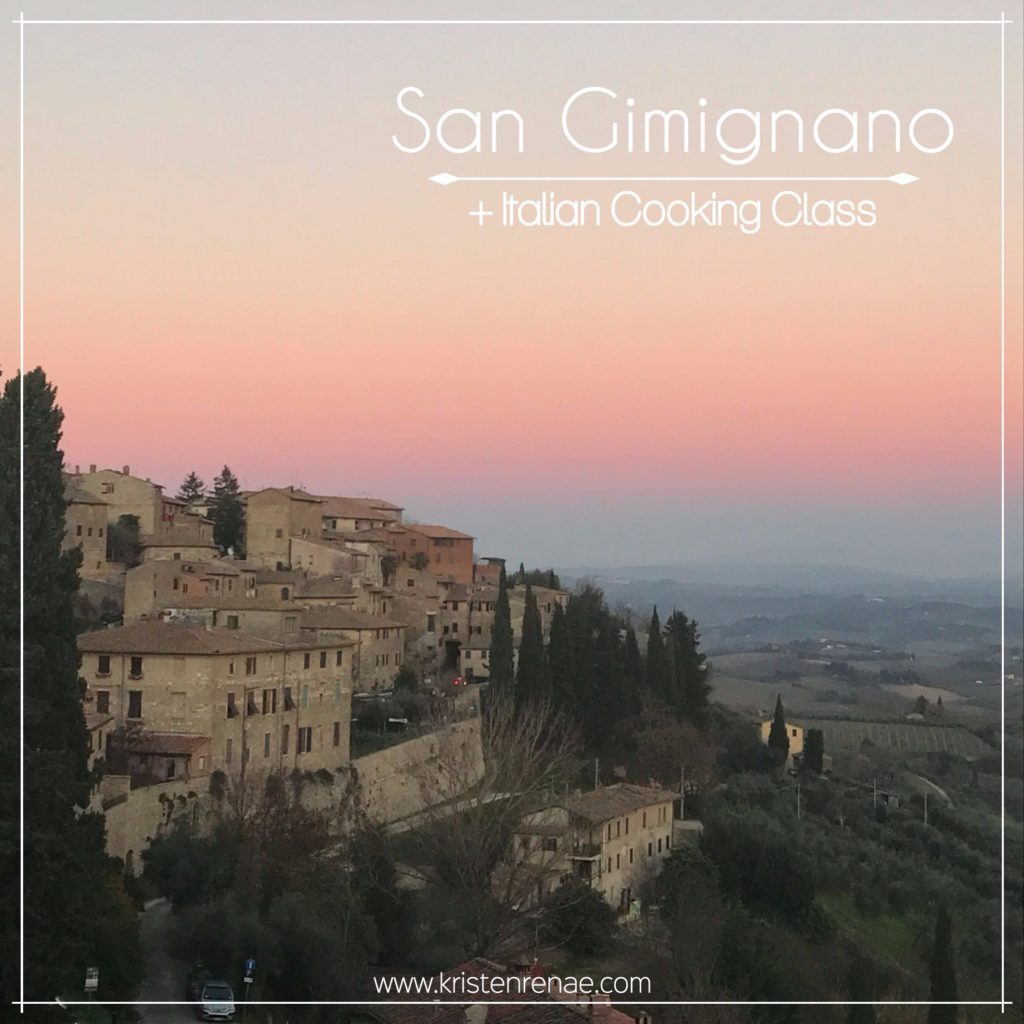 s a n  g i m i g n a n o
The first day trip we took out of Florence was San Gimignano, you can see more pictures and read about it here. It was only a two hour bus ride and only cost about seven Euros per person. It was totally worth the adventure! And little did we know how much more we were going to get to experience San Gimignano.
After our week in Florence, we had planned to stay in a small tuscany town called Gebbia. You can read here why that didn't work out so well. However, when we were there, we had several day trips planned, and one of them was for an Italian cooking class.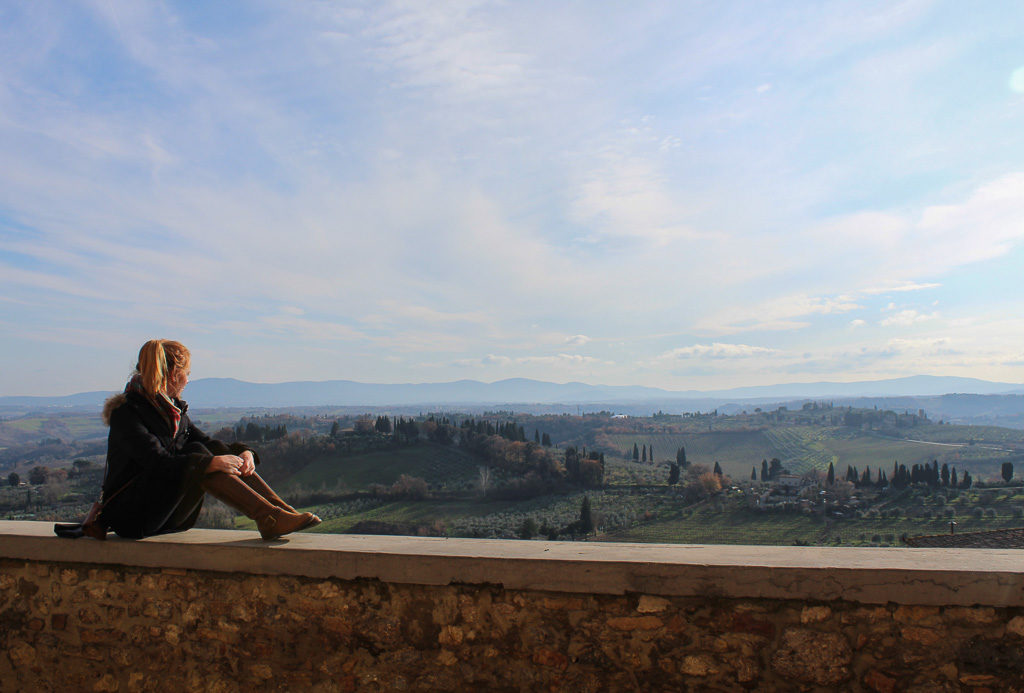 I was very much looking forward to this experience, as it had been on my bucket list forever! It was on the outskirts of San Gimignano, but we felt pretty confident that we could find the place (insert laughter now).
We left with more than enough time in the event that we got lost. However, navigating the streets of Italy is not an easy task (especially without a GPS). As soon as we drove up to our destination, it wasn't to be found. It seriously took an additional 45 minutes of us driving back and forth down the same road, passing our final destination at least 5 times. Needless to say, we finally made it, but were terribly late.
Once we arrived at Il Vicario, our hostess, Katia and the other four guests were just beginning. So we washed up and threw on aprons for our hands-on-experience. We began with only one egg, a pinch of salt, and some flour. THREE ingredients to make some killer pasta!
We ended up making two different shapes of pasta, two sauces (one a classic tomato and another white bean – trust me, it would surprise you!), more than enough bruschetta to go around, a bread salad, a cheese appetizer, and last but not least, tiramisu! And after we finished up, we got to sit around the table and enjoy it all with a couple bottles of wine.
We seriously couldn't have asked for a better group or class to do it with. And the crazy navigating just added to the joy of it all! And to end the day, we still needed to find another place for the evening that had Wi-Fi. Luckily, we were 10 minutes down the road from the center of San Gimignano, so we had an excellent recommendation of a place to stay.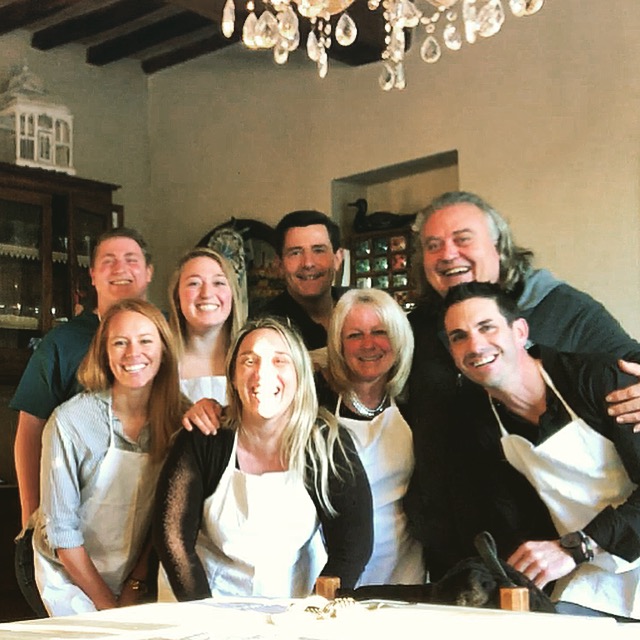 Originally it was recommended that we eat at Bel Soggiorno, and when we visited the first time, it seemed like it was closed for off-season. However, after the cooking class we drove into town and were able to get a room at their hotel.
And honestly it couldn't have been better. We had a gorgeous view to wake up to… and fortunately, it wasn't the last time we would be there.
While wondering the streets of San Gimignano for some food, we decided to go off the main road and came upon an elderly gentleman. He was actually the father of the owner of Osteria Baccano and ultimately persuaded me to eat there.
He explained that the meaning of the restaurant name was "noisy tourist", which he scolded his son for, but made us laugh. He explained that a woman from Portland visited often and they became friends, and that's how he picked up speaking English.
We were the first to dine for the day, but by the time we left the place was packed! So we definitely picked one of the best restaurants to eat at!
We ended up staying in San Gimignano for a couple nights before we decided to head to Rome for a couple days. Although it wasn't planned, it was such a beautiful experience!