A girlfriend invited me last minute to join her and a few friends on a wine tasting tour down in Mexico. We had talked about it a few times and I could not pass up this opportunity! Here is the breakdown:
We took an Uber down to the US/Mexico border. From there, we walked across into Tijuana after getting through the border checkpoint, which took a solid 30 minutes. After a small hike, our transportation (a small bus) for the day was waiting for us.
Our guide, Roberto, provided breakfast burritos, (which looked and tasted like taquitos) made by his sister and Bloody Maria's (with the option of Vodka or Tequila).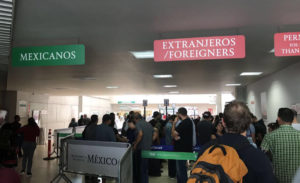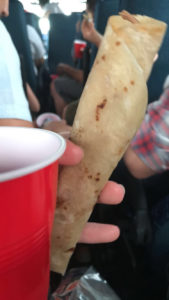 The drive down to Valley of Guadalupe was about 2.5 hours. (It feels a lot longer on the way down there than on the way back!) The total cost of the trip was $150 dollars and it included:
The bus ride to and from, with morning food and drinks
Tastings at three wineries + one guided tour
Light lunch/snacks between vineyards
Dinner (without alcohol)
Water bottles throughout the day
Tour guide, Roberto (will link once he has a website)
Our first winery was Clos de Tres Cantos. Their location was located on a small hilltop surrounded by vineyards below. There were about six small hut like structures that are all made from reused materials from Mexico. Which is an amazing feature, besides the wine! We had our tasting outside, served with local cheese, bread, and olive oil. The wines were great, and the majority of us snagged a few bottles to take back home.
Our second winery was Decantos. Their building was more modern than the first winery, but their view is magnificent. Gorgeous landscape surrounding their winery! We had time for a few pictures before they sat us at a large picnic table. Once settled, we began our tasting and ordered a bunch of appetizers for a light lunch.
We were also provided a tour of their facility which goes underground! Our tour guide was very informative and kept it brief! It was a nice break from the outside heat!
Our last winery was Adobo Guadalupe. When we arrived they had a food truck out front and the place was pretty crowded. They had a small tasting room, but large enough to fit the majority of our group. It was a very cute place, however, we didn't have much time before heading to our dinner reservations. Unfortunately I don't have a lot of pictures, but definitely check out their website.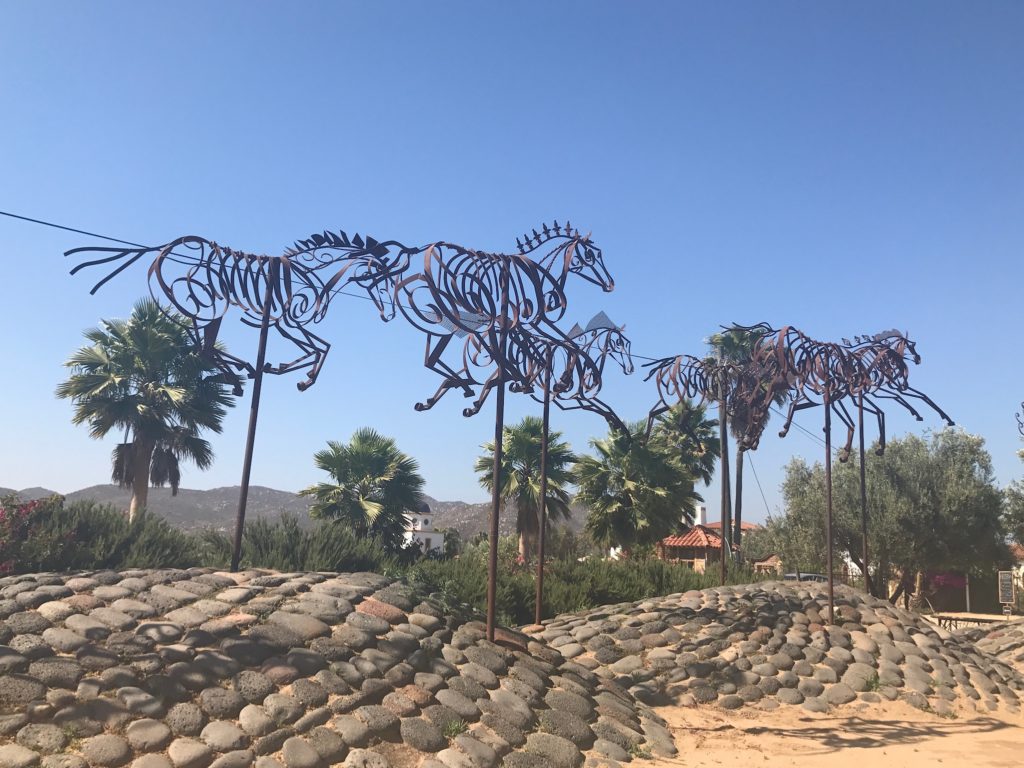 For our last stop of the day, we made it to La Esperanza Baja Med for dinner. We were served several beautiful courses and we ended up opening up a few of our bottles that we had purchased throughout the day. The restaurant was packed, so thankfully we had reservations. Their place was also surrounded by beautiful vineyards and had a modern touch to it. Would definitely recommend this place!
Did I mention the tequila? When in Mexico…
Cheers!