Last year I developed a bit of a crush on the Pacific Northwest region. This was my first visit, and we were in town for a conference. However, we did not get to spend much time exploring the area around Portland, so we decided to add an additional day onto our WDS trip this year and spend some time in the valley.
Say it with me… Wil-ahh-mit Valley. (Apparently the locals prefer it to be pronounced this way).
Lush vineyards, farms, and some of the best Pinot Noir around. I mean, wine not?! So, I began making the itinerary a couple months out, of course.
Here is how our Wine Wednesday trip went down:
Wednesday, July 8th:
Breakfast: Prasade. Recommended by our Airbnb hosts, Sarah and Patrick, and the must try: Cashew Parfait. It was so light and refreshing after a day of travels and before a day of vino.
Drive: Approximately one hour from Portland. Well, it probably is a bit shorter if you don't use Google Maps.
Wineries:
Penner + Ash
::: recommended by:  Chelsea Dinsmore :::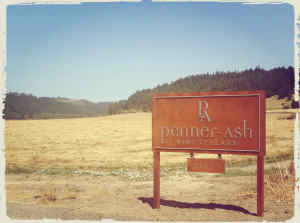 This was honestly my favorite. The one on one service that we received from Judy was excellent. She provided us with so much information and in-between pours we were able to explore the beautiful grounds and views. Highly recommend!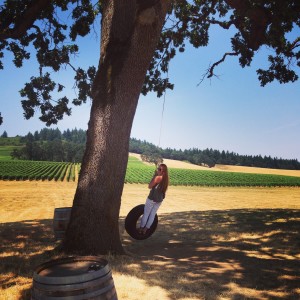 Stoller
This stop had some high expectations after we left Penner + Ash. I would have to say that the grounds were fun with a great view. They offer plenty of outside seating to enjoy the view. Along with the awesome tire swing, they also offer frisbee golf! So you could naturally spend all day there!
Sokol Blosser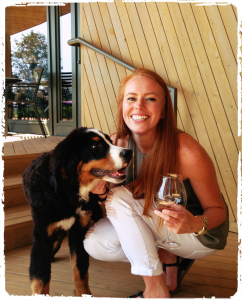 ::: recommended by Sean Ogle :::
This place was also recommended for their great views! Sokol Blosser was definitely more popular, so we didn't get a personalized experience, but we did find this bundle of cuteness outside. So, overall this place was awesome! (And no, I did not steal the pup) 😉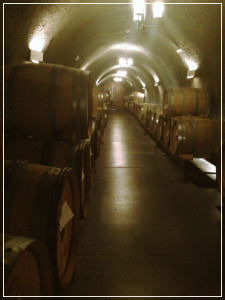 Archery Summit
As you can imagine, we were cutting it pretty close with time, but managed to squeeze in before closing. Our wine pourer, Abigail, was amazing! She provided a more personalized service and recommended other wineries and eateries around town. Oh, and who doesn't love a wine cave?
Argyle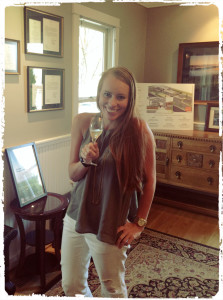 Oh wait… we did manage to squeeze in one more. This winery was going under construction so we actually passed it a couple times. (That should have been a sign) With that being said, we did enjoy our tasting here. The location was more in-town, so we didn't get that vineyard view or feel that we like. The tasting offered two choices; I chose the more "bubbly" choice. It was kind of nice to end the day with.
Finally we were able to grab food which happened to be right across the street at The Dundee Bistro. I would also recommend this place! Nice ambiance and great food.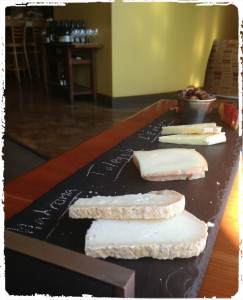 All wineries were in the $15-20 range per tasting.
After exploring all of the above, we made the drive back to follow up with some more adventures and meet up with fellow WDSers.
If you have been there and have any recommendations, please comment below, I would love to know them!